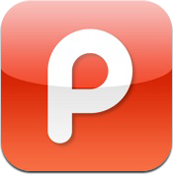 Constantly on the go but still want to keep up to date on graphic design news, ideas, and other industry issues? Check out these 10 great graphic design-related apps for your smart phone that will keep you informed and productive even if you're away from your regular workstation.
1.       Pixelpipe: Perfect for quickly transferring your photos onto any social networking website, Pixelpipe is a great app for keeping followers up-to-date on how you see the world around you. This app is especially great for any photography-focused graphic designers. Pixelpipe offers upload options to about 50 websites, so there's a pretty good chance that your uploading needs will be met by this app.
2.       WhatTheFont: Cleverly (and rather hilariously) named, this app does just what its name suggests; it identifies fonts in magazines, newspapers, and other print sources. This font identification app works by you taking a photo of the font in question; within minutes the app can correctly inform you of the exact typeface that you're inspecting.
3.       Dexigner: Ideal for keeping the on-the-go designer up to date on the latest happenings in the designing world, Dexigner is laid out like a magazine that features everything design-related, from fashion to graphics.

4.       Palettes Pro: This app will quickly become the best friend for any palettes-loving designer. With the ability to allow designers to grab colors from any photograph or website, Palettes Pro lets designers stay productive in creating palette schemes away from the office. The program also has five color models built in, from which colors can also be selected to craft a palette.

5.       CliqCliq: Another great color tool, CliqCliq teams up with your phone's camera to allow you to pick the exact colors of a photograph that you want for a project. This handy little app then converts the colors to create various scales that can be used for your CSS or HTML project needs.

6.       Paper Sizes: Need to investigate any paper standard size in any nation? Paper Sizes is just the app. Perfect for transferring your designs onto hardcopies for your clients, this app is a collection of useful printing information.

7.       Font Game: Think you know each and every style of font out on the market today? This app will test your skills while sharpening your typography knowledge.

8.       Font Shuffle: Another great font app, this program allows you to easily identify typefaces that are similar to each other. Handy for any project where you're looking for a certain style of font, Font Shuffle is a great designing resource.

9.       Oblique Strategies: This app is aimed at inspiring the struggling artist through motivational phrases and can be a great escape from designer's block.

10.   Things: Although not strictly related to graphic design, this app is a great way for any busy designer to stay organized. Things acts like a planner, letting users create lists of whatever projects they need to accomplish.