Information is power in any sphere of people's activity. Want to be a powerful UX/UI designer? Then, you won't be able to do without the following books about UX/UI design picked for you by DesignContest. Grab a cup of coffee and turn on your favorite music: time will fly too fast while you will be reading these 4 books about UX/UI design.
Golden Krishna. The Best Interface Is No Interface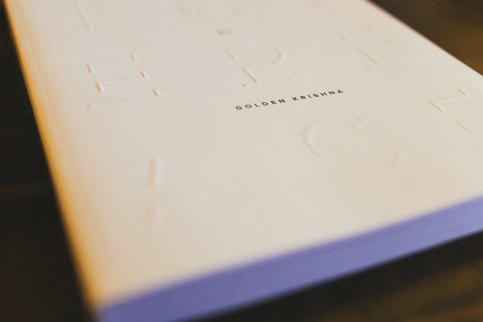 Imagine a situation: You come back home from work. Your day was hard, you had several meetings in a row and had to prepare dozens of reports for your boss. You're exhausted and starving. You open the fridge and see nothing in there except for a lemon and a bottle of milk. You take your phone. Unlock it. Choose a Pizza Delivering App. Look through their menu. Pick pizza. Decline the email subscription. Add some extra cheese. Close all the pop ups. Choose a sauce. Get distracted by large red buttons that offer you to visit Justin Bieber's concert in Sydney, though you live in California and listen to Nickelback. Put your order in a basket. Look through the advertisements that suddenly pop up and scare you away. Provide the payment. Wait for your pizza and enjoy it. Too many sentences, isn't it? In the ideal world, this story would contain two clicks: picking a pizza and paying for it because in the ideal world there is the rule taken from Krishna's book: The best interface is no interface. If you find this title provocative and controversial, just wait till you read its first paragraph. You can argue about this book as much as you want but the truth remains the same: interface is like a joke – if it needs to be explained, it's a really bad one. This is what the book is all about. Will it surprise you? For sure. But it will also explain to you what you should be aimed at in terms of UX/UI designs, for soon everything is going to change.
Jesmond Allen and James Chudley. Smashing UX Design
A UX design expert on your bookshelf. Doesn't matter if you are a newbie or an experienced UX designer, the book will be useful for everyone. It consists of two parts; the first one is devoted purely to web design; the next one is connected with user experience itself. The best thing about this book is that except for giving you useful advice about web design, you also receive some constructive advice on how to organize working processes in a right way and get as much benefit as it is possible for you. UX design cannot exist without users themselves; everything in UX design is aimed at satisfying a client. A client is always right, we know it. Smashing UX Design just tells you the way how to make your design right for your client. Use the tools, techniques, and processes described in this book and you will really see the difference.
Jesse James Garrett. The Elements Of User Experience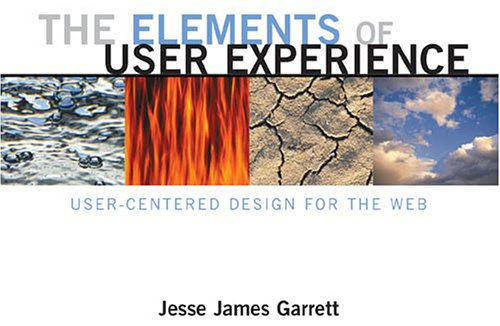 Get everything systemized and UX design will be much clearer for you. Sometimes, we know a lot and can do nothing. Sometimes, we know nothing but do everything, just being lead by our intuition and inner sense. If you are a UX designer, you should be familiar with this inner sense. UX design is all about clients, their needs and their desires. You should foresee what they want; you should predict the way they are going to behave; you should be driven by this inner UX design sense. However, it works till some precise moment. Then, you need to be driven by the knowledge you have and improve your design skills. This is what this book is really about. Knowledge, skills and a bit of that inner sense UX designers cherish so much.
Steve Krug. Don't Make Me Think: A Common Sense Approach To Web Usability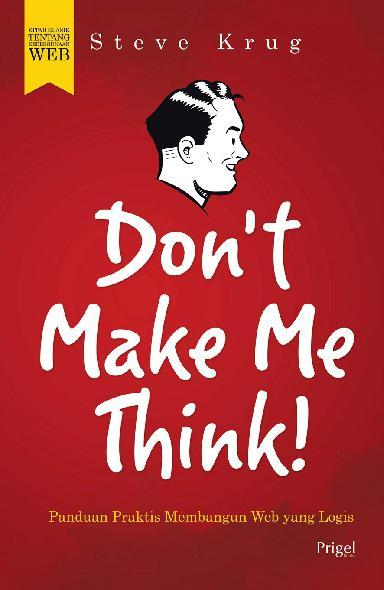 One more set of guidelines that lead from the user's psychology to the targeted action itself. Based on the principles of people's thinking, the book offers a perfect range of usability laws and shows the way they function. The main rule of a web usability consists in the part where users act unconsciously. Don't make users think is the most important rule in UX/UI designs. Users should enjoy the design you developed, they should appreciate it, use it, have fun with it. It should have a relaxing influence on them. The moment users start thinking in terms of web design, its abilities get deteriorated. Your users are like kids: make them play and don't make them think about a complicated and boring (at least for them) structure of your web design.
What is your favorite book that deals with UX/UI design? DesignContest is eager to find out!