Website Design Comic Guaranteed to Make You Laugh
Posted on June 10, 2015
Category: Design Tips, General, Inspiration Box, Web Design
The comic named "How a website design goes straight to hell" has already gone viral, but it hasn't become any less hilarious. A conflict of interests between designers and clients occurs more often than you'd think. This comic is about one of those awkward situations. We have previously published a manual on how to deal with a hard client and 28 graphic design terms every client should know to communicate an idea clearly.
The following comic was originally posted on The Oatmeal and today we share it with you in hopes of brightening up your day.
P.S. Thank God clients on DesignContest.com are the clients from heaven 😉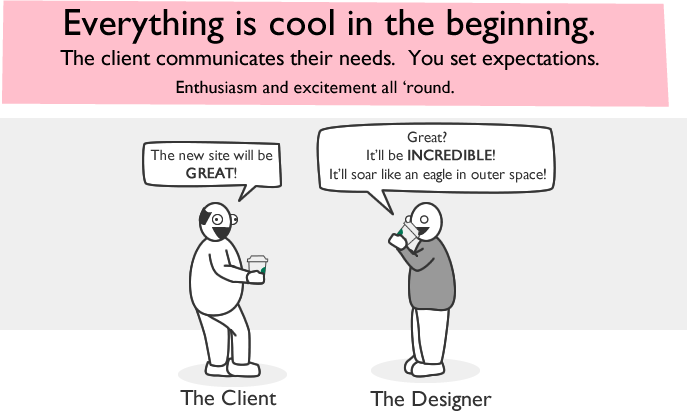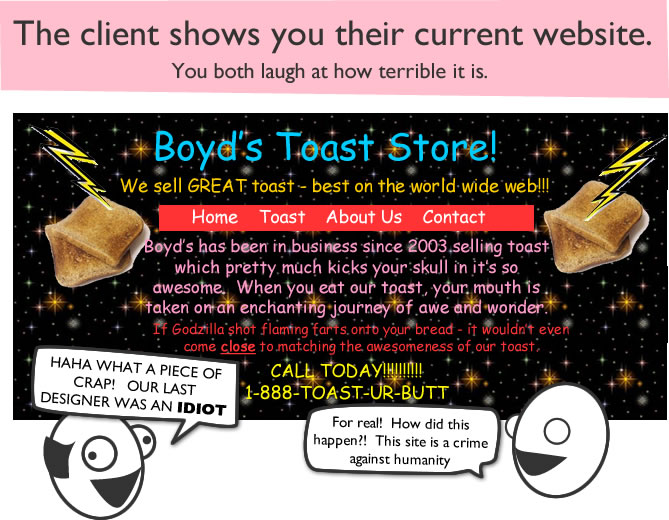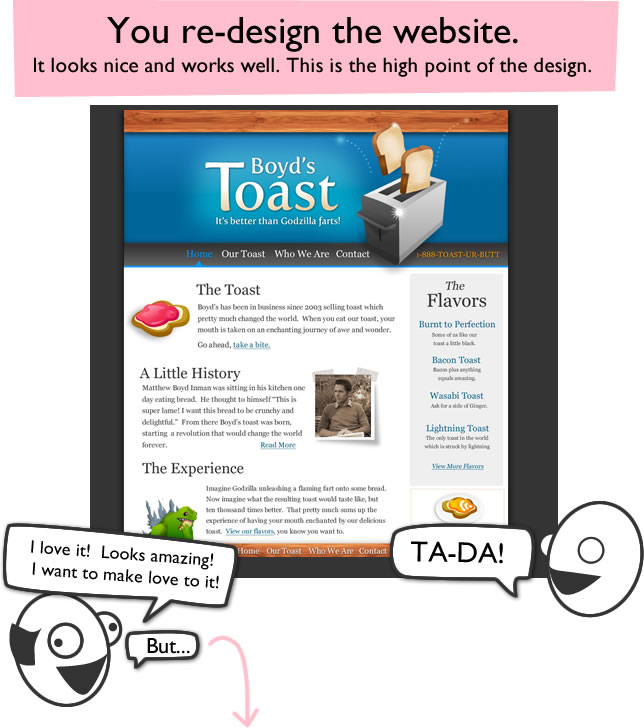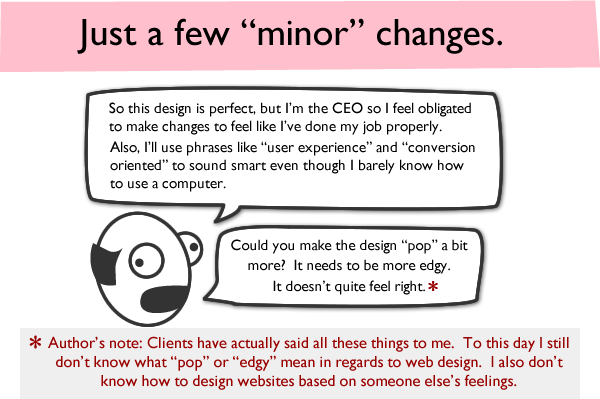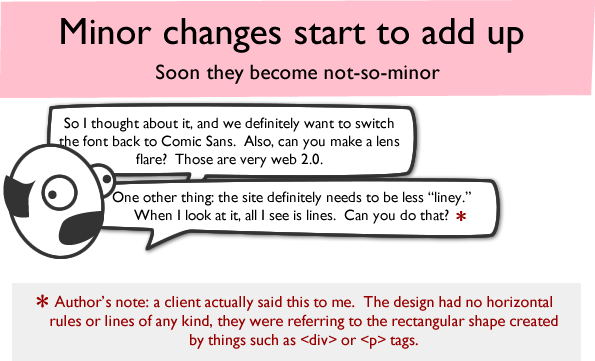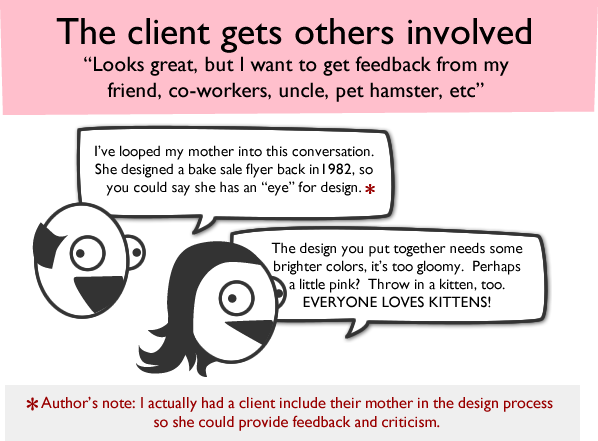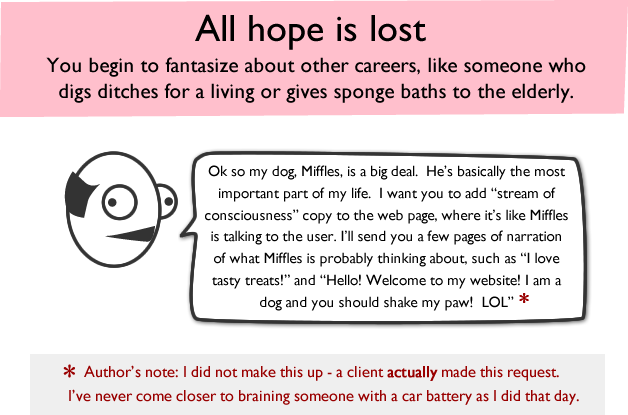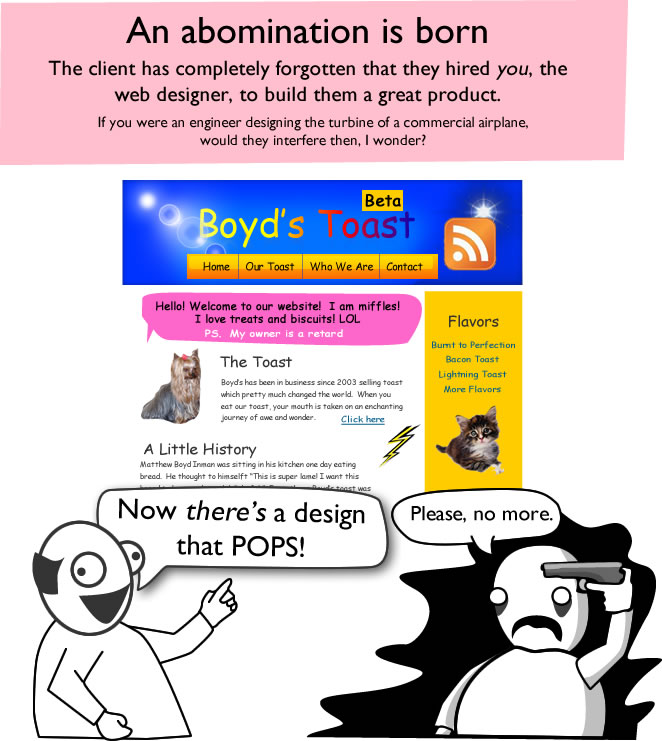 Featured image credit to Sok Hwee
Are you a Designer?
Join Us
community counts
~200k designers

Related Articles
Launching a startup is a very responsible business: it stands for your future profit...
Have you ever thought of things that make your design informative? The colors you...