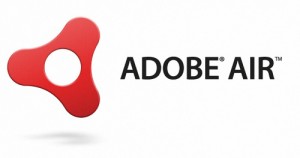 Adobe AIR is easily the best thing to ever happen to cross-platform development. The service makes it piss-easy to deliver internet-based applications in a multitude of formats, including Ajax, HMTL, Adobe Flash and Flex. And thanks to some crafty coders-slash-designers, there's now a multitude of AIR-based design apps out there that can help streamline project creation. Here's a few of our favorite picks for your design benefit:
WebKut is a snippet grabber for the entire web. This quick application snags whole web pages, or even parts of them, for you to use later.
This tool is great for creating CS5 or Web 2.0-styled icons. The application comes in three different flavors and runs on Windows XP/Vista/7, Mac OS X, and even Linux for all you Ubuntu designers out there.
COLOURLovers Desktop Color Finder
Colors are a mess and finding the specific shade of sea-foam green you're looking for can be a huge pain in the derriere. To take the edge of things, use COLOURLovers. The application allows you to search a database of nearly 1 million (named) colors, as well as an extra 300,000 user created palettes.
Once you've found that color you've always been looking for, how do you go about saving it for use later? With Colorbrowser, it's simple. The application allows you to save and organize palettes for future use. You can slap and dash your saved schemes however you want, and with the eyedropper tool, you'll never be without a specific hue.
If you tend to mess with photos a lot, but don't need the heavy-duty editing power of Photoshop, give Splashup a go. This AIR-based app has all the basic photo-editing tools you need, like cropping, rotating, and resizing, as well as the ability to edit hues, levels, saturation, brightness, and even contrast. It's quick, tight and will save you a bundle on CS5.
Pixus is a brilliant utility that allows you to measure the pixel size of almost anything. The app even gives you the ability to use its browser skins, overlay modes and screen size presets to see how your design will look in the wild.