*updated January 22, 2020*
T-shirt designs that rock – intrigued? We've collected 20 black T-shirt designs that will take your breath away. These custom T-shirts won't leave you indifferent. Enjoy these amazing examples for we know you'll want to wear these T-shirts as much as we do!
1. Stunning black t-shirt design
Arni_admim is a wonderful example of a graphic designer who has a natural feeling of what the letter placement should be to attract more attention. A vivid example is in front of you: a winning T-shirt design created on DesignContest is something we aren't used to. Take a look at the way this designer has decided to place the letters and enjoy this bold and creative solution.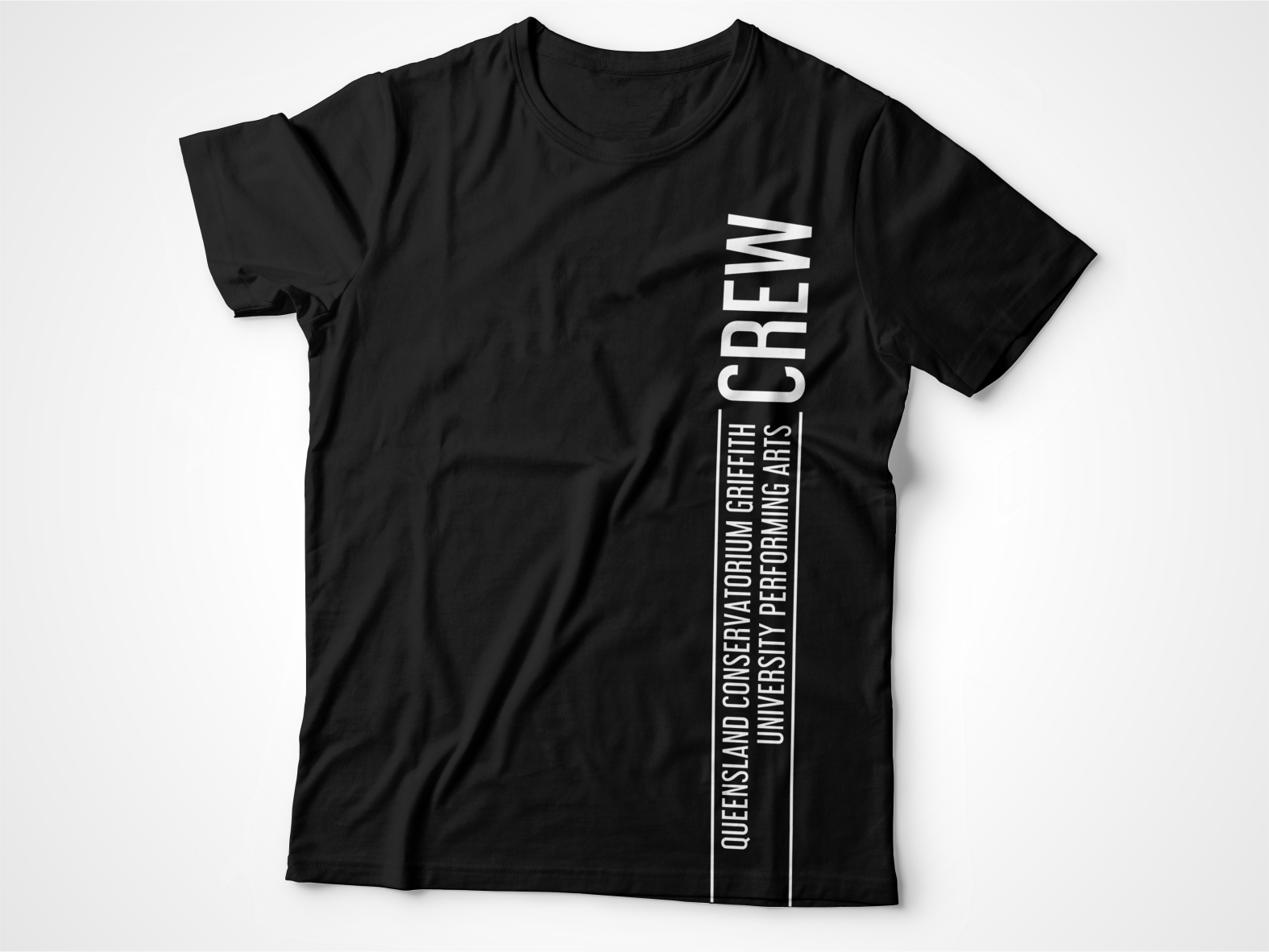 2. Creative black T-shirt design
Alyalzeiny is another designer on DesignContest who is capable of doing magic using graphic design programs. If you aren't still sure what "magic" means for the design world, check out this highly creative black T-shirt design by Alyalzeiny and you'll understand what we're talking about. The wolf depicted on the T-shirt is carrying good vibes and raising your spirit. In case with Alyalzeiny, every detail in design matters.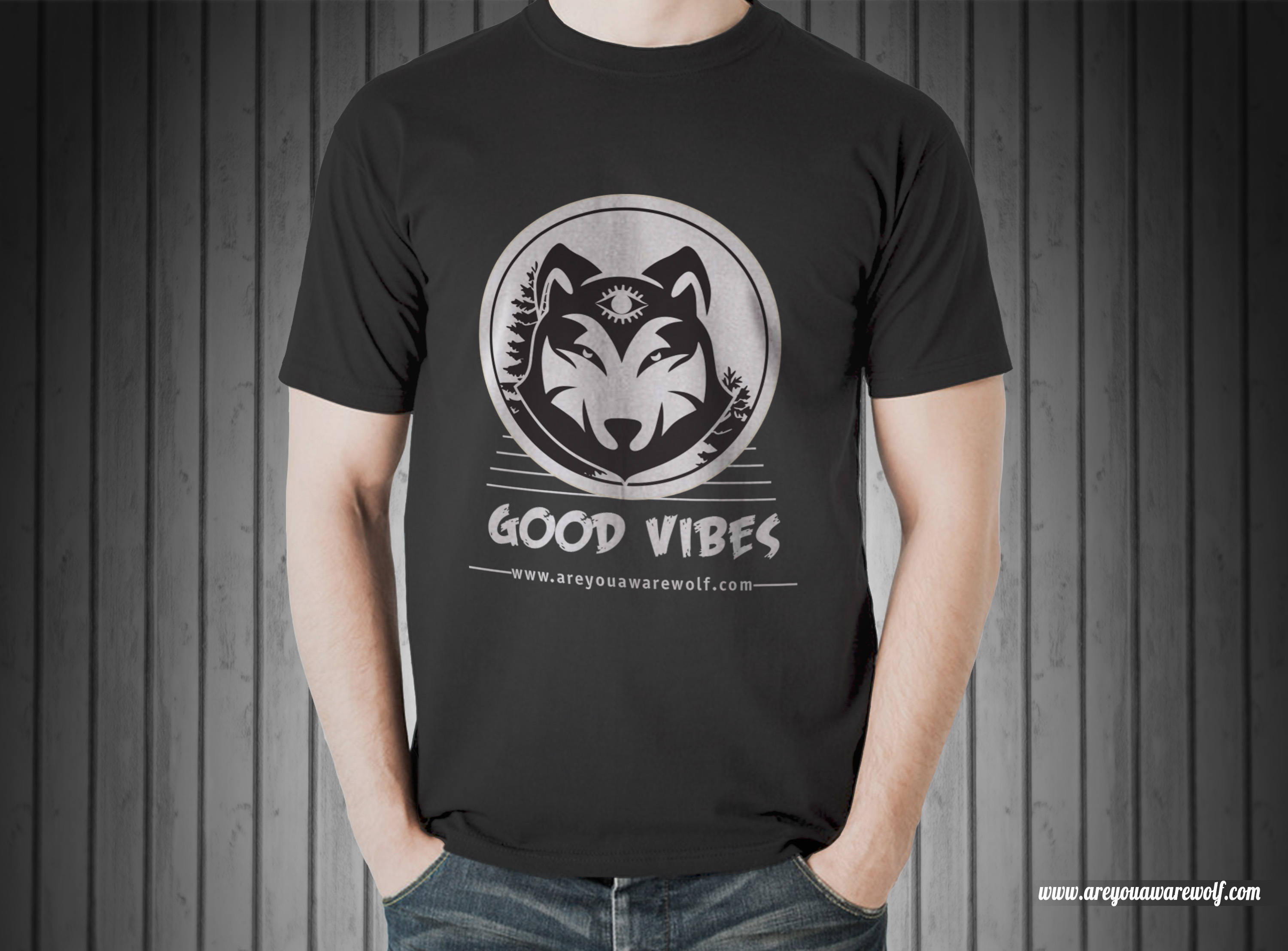 3. Entertaining black T-shirt design 
Here is something you probably should know about DesignContest: we like bringing people happiness. To our mind, only happy people can turn this world into a better place and our purpose is to make this world better. To congratulate Americans on their Independence Day, we launched a 4th of July T-shirt contest and asked our designers to submit their most ingenious entries. Among serious and patriotic designs, there were also those ones that were supposed to entertain people. One of the best examples is this T-shirt with a cute Mr. Hamburger on it flying on an eagle. Would you like to have this cool T-shirt? Ask Sant2 to create one!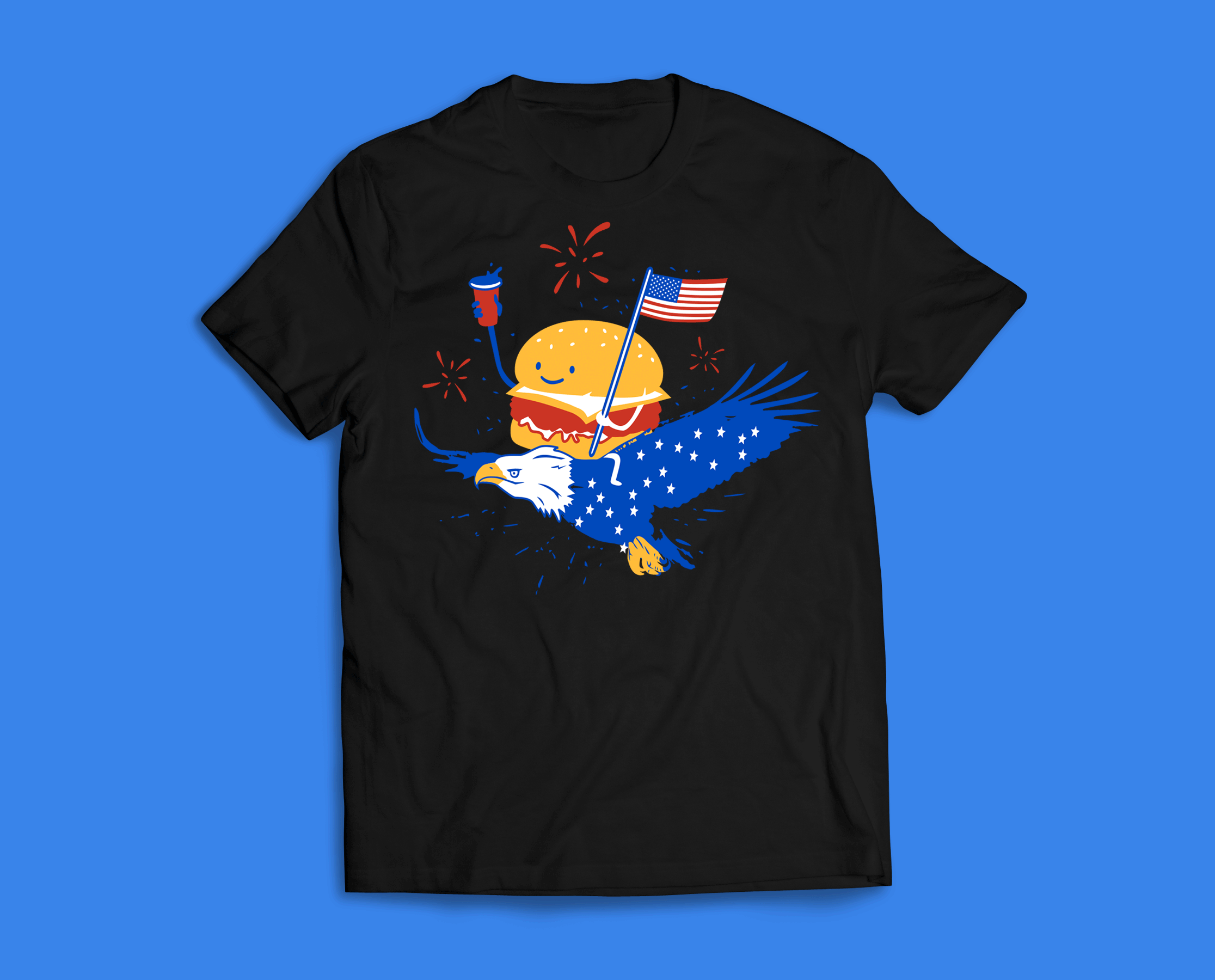 4. Patriotic black T-shirt design
If you think that a really patriotic T-shirt design is an easy thing to do, you're terribly wrong. Even if you place a large American flag along with the Statue of Liberty on your T-shirt, it's no guarantee the design you're creating will become patriotic. Somehow, it may simply become excessive, crammed, and kitsch. Still, Bowbaden knows exactly how to avoid these mistakes. This ability is proved by the gorgeous patriotic T-shirt design that cannot leave you indifferent. We are eager to wear this T-shirt. What about you?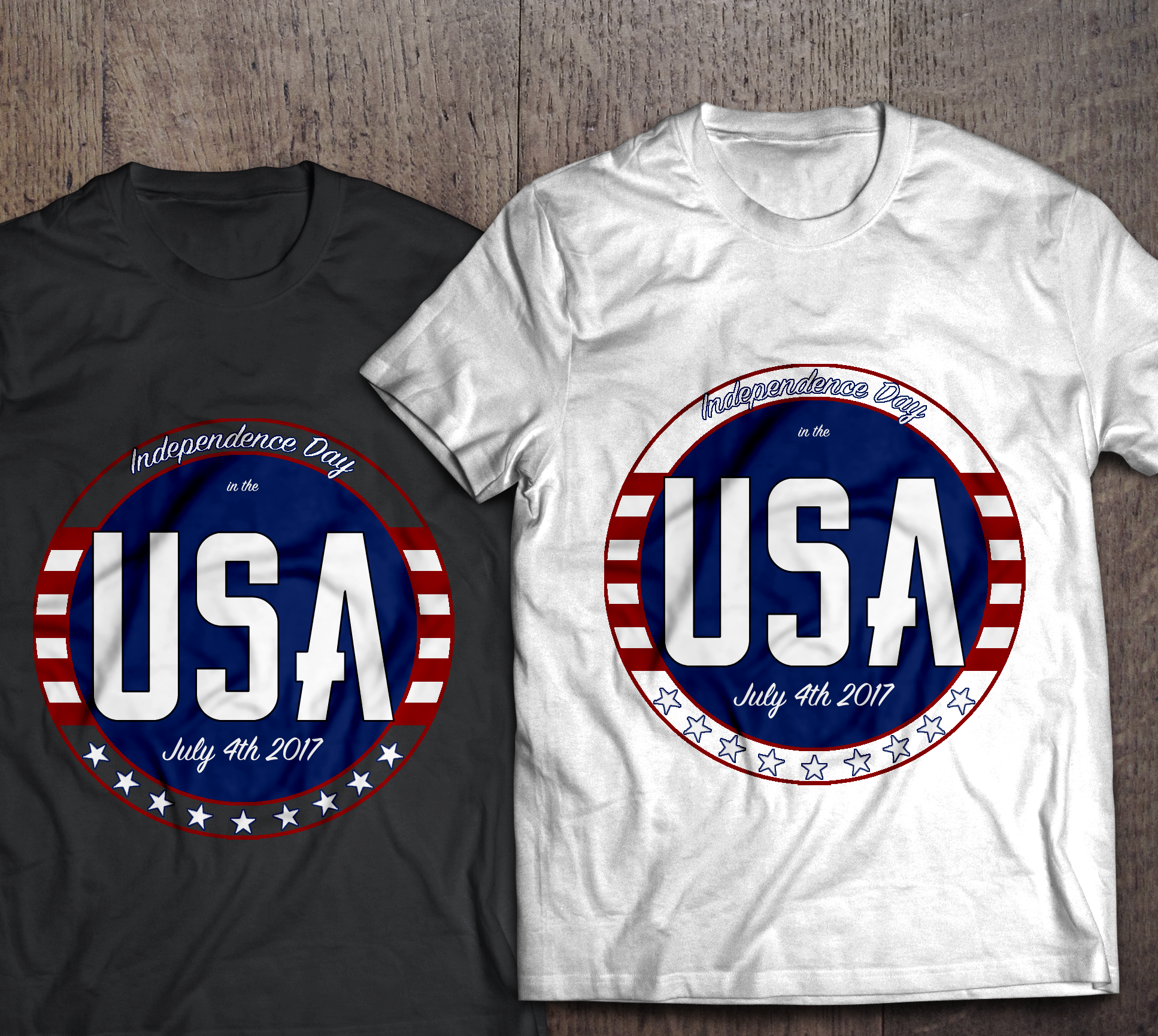 5. Spooky black T-shirt design
Cute and pretty T-shirt designs are no longer in fashion. On the contrary, the more your T-shirt design idea is terrifying, daring, and spooky, the more chances it has to get noticed. The creative T-shirt design idea provided by JonyaD proves that spooky things can be on the top of the world. People like wearing things that capture everybody's attention. Therefore, this cool T-shirt design with a green mask on it is a cool pattern for those seeking for a stylish and creative T-shirt designs.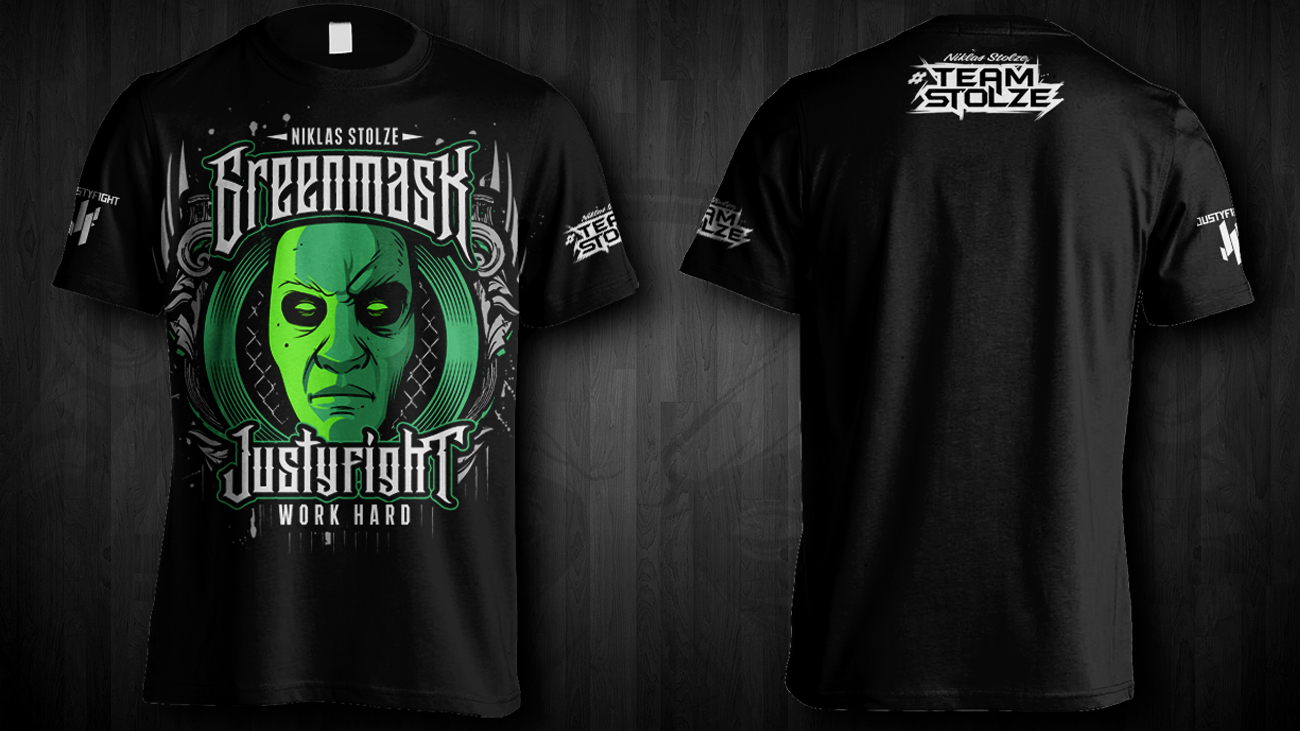 6. Funny black T-shirt design
Do you deal with custom t-shirts designs? Then, you know how important it is to fill that T-shirt design with a special zest that will make clients want to wear the T-shirt you designed. Admiring those cool T-shirts in black created by Fatpixel, you're also getting the feeling as if you were close with the brand that custom T-shirt was designed for. You cannot go without humor these days, no matter whether it's your personal or business life. Which is why funny T-shirt design ideas also work. Perhaps, even better than the ordinary ones.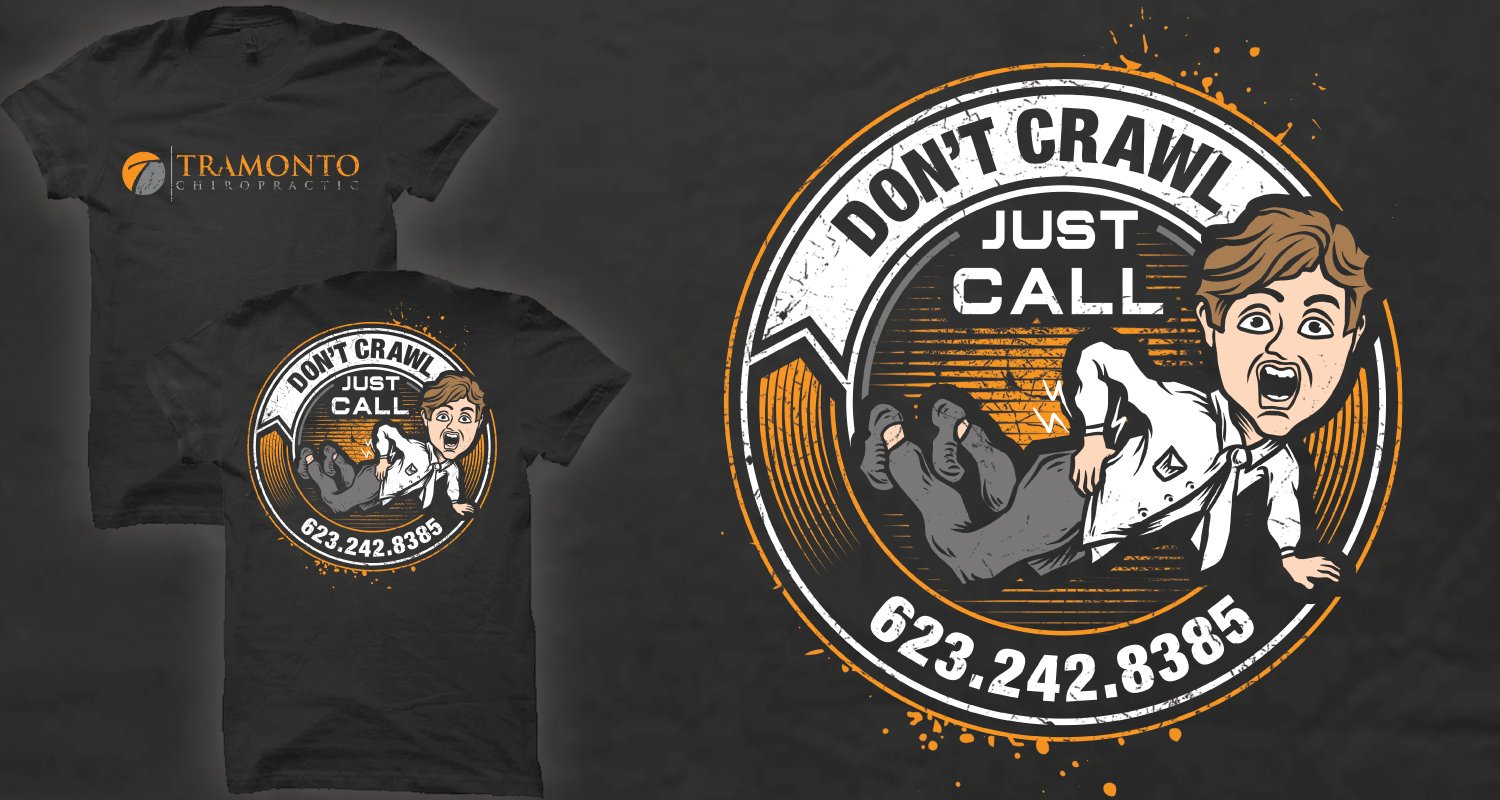 7. Digital black T-shirt design
No more secrets. In the nowadays world of digital technologies, it's surely tough to have any secrets. Everything that goes to the Internet stays there forever. Keeping in mind that kind of information, Jengdewiq has created a cool black T-shirt design that looks in a highly modern way. Remember, your custom T-shirts should look contemporary to become your customers' favorite outfit.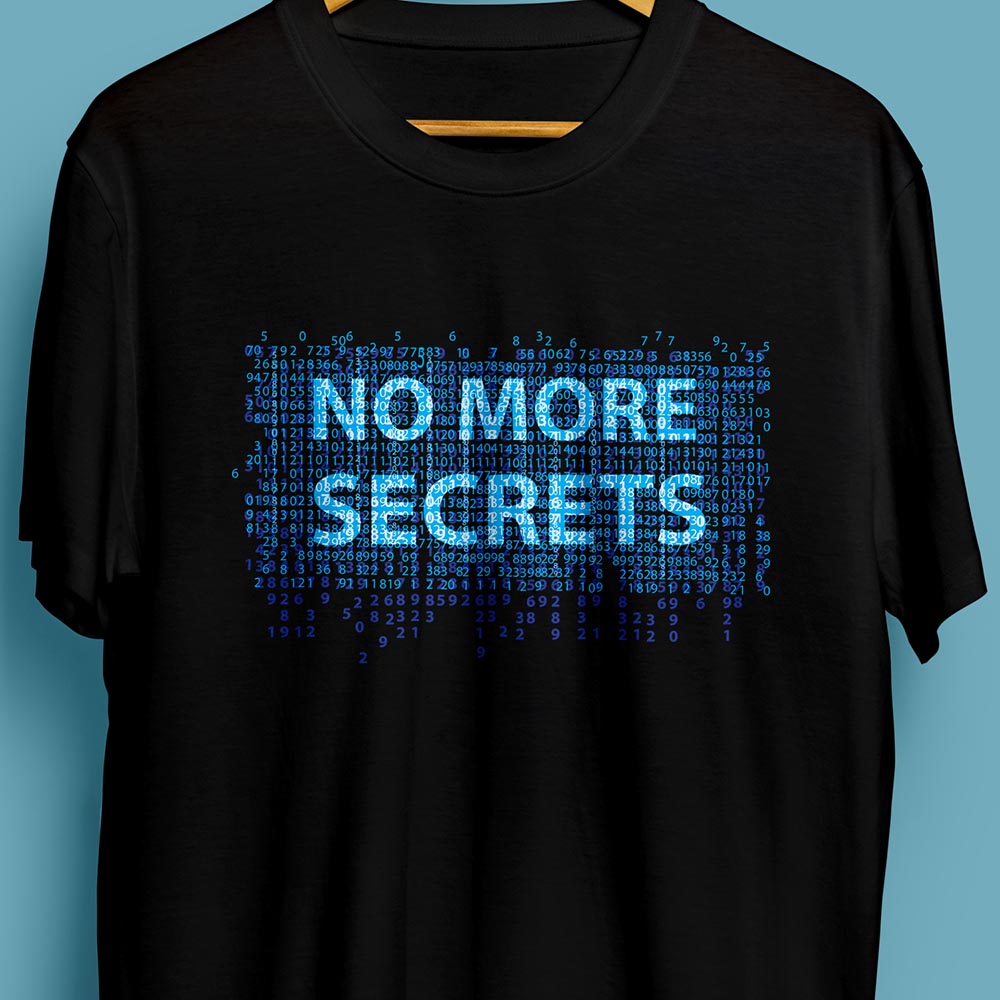 8. Brutal black T-shirt design
A custom T-shirt design can be brutal and harsh at the same time. Everything depends on the print and the way you pitch the initial idea of the T-shirt design. Speaking of print, you can always print on demand any design. If such advertising campaign doesn't seem strange when being correlated with your business, it might be just the right thing to do. A wonderful example of a black custom T-shirt design on DesignContest was provided by Novuz. The more you look at this T-shirt design, the more you want to buy it.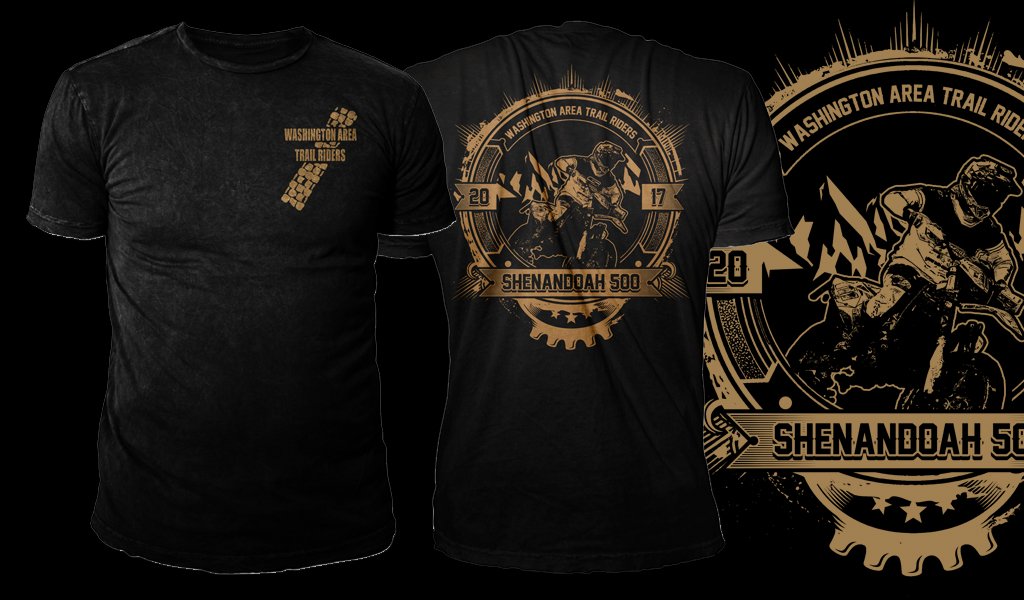 9. Symbolic black T-shirt design
Using a couple of symbols, you may get the T-shirt design that will look more like a fascinating riddle. Such T-shirts will appeal to people much more and will hold their attention for a longer period of time. The explanation is simple: if intrigued, people will try to solve the riddle. One of such symbolic T-shirt designs was created by Sajad. With every gaze you give, the T-shirt will reveal more details that first were hidden from you.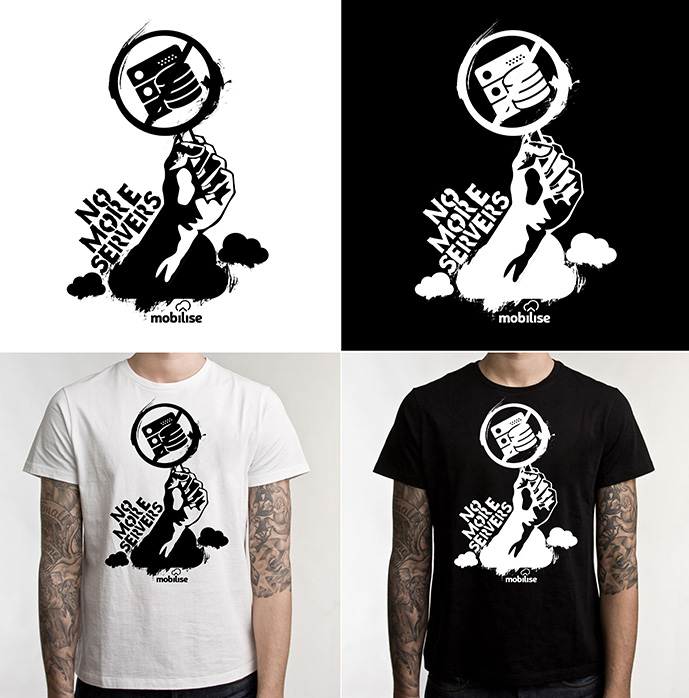 10. Smart black T-shirt design
Placing T-shirt design elements the way that would complement each other is a truly smart thing to do. This rule refers to every single T-shirt design type. Custom T-shirts are no exception. Alignment is as much important for them as choosing proper colors. When you don't have many elements to put on your custom T-shirt design, the task seems a bit easier for you. However, if there are lots of design components to be used on your custom T-shirt design (e.g. images, text, logo etc.), you need to make several tries and sketches until you find the right option. DyNiC123 is that very designer on DesignContest who always makes the custom design look smart, no matter how many elements should be used.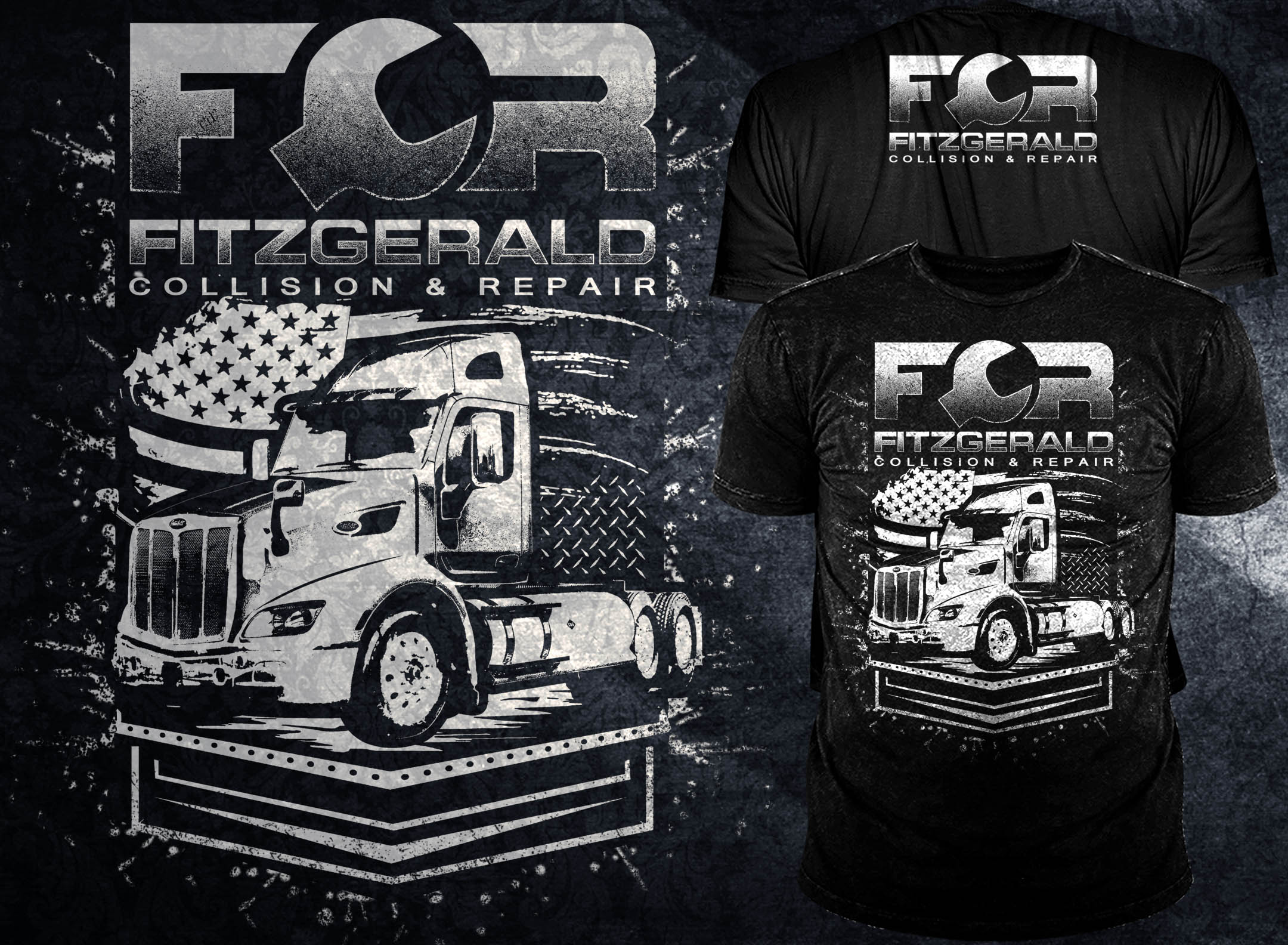 11. Remarkable black T-shirt design
Among billions of good designs, there are only thousands of great designs. Among thousands of great designs, there are only hundreds of remarkable ones. Creating a custom design, you should do your best to make it great. Otherwise, it will simply vanish in the flow of designs that are as good as yours. Creating only remarkable custom designs is the rule strictly followed by Rendesign. This black T-shirt design is a prime example of what happens when you strive for making the custom T-shirt design both stunning and remarkable. Â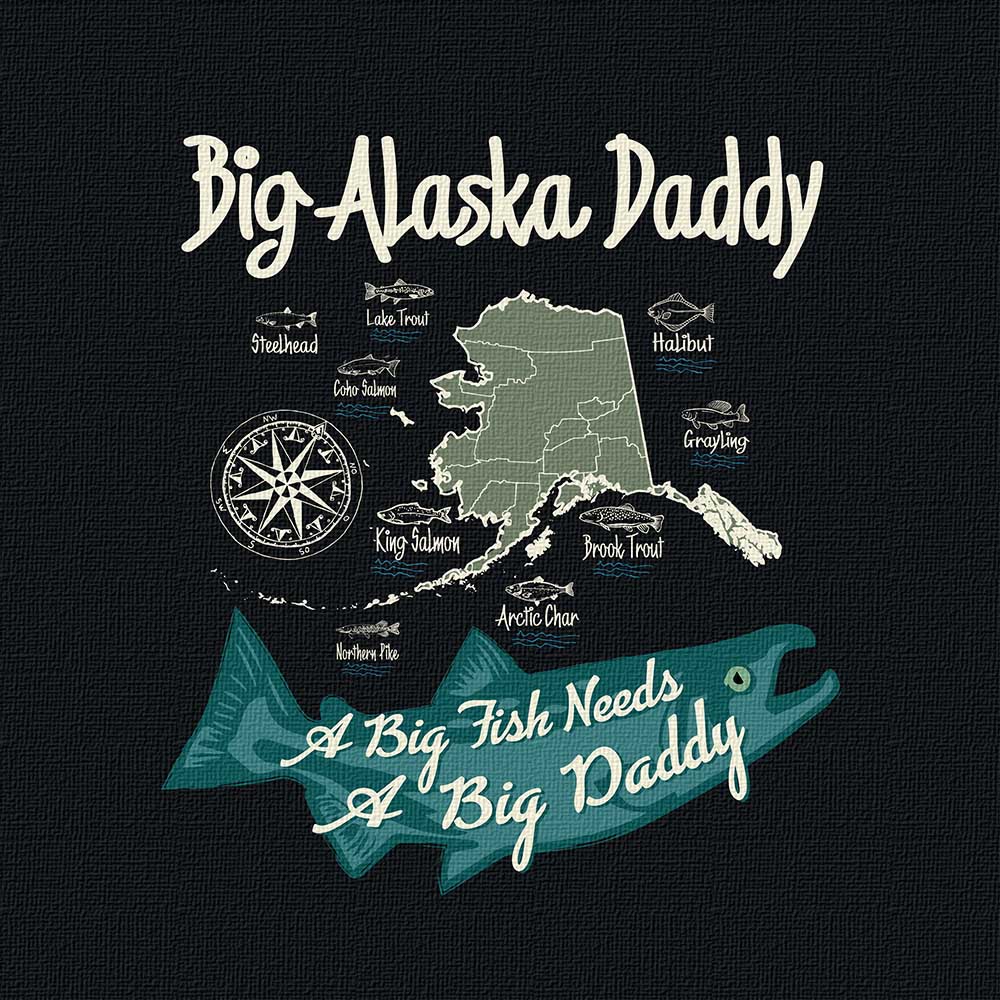 12. Casual black T-shirt design
In most cases, you need a custom T-shirt design to advertise your business. The most common mistake is to create the T-shirt design that will meet this requirement as a major one. However, the major requirement for any custom T-shirt design is to make it the way it looks casual and customers will want to wear it in their daily routine. DesignContest's designer DyNiC123 knows for sure what "casual" in T-shirt designs means. Due to this casual style, this black T-shirt design has become highly popular – and so can your future T-shirt design.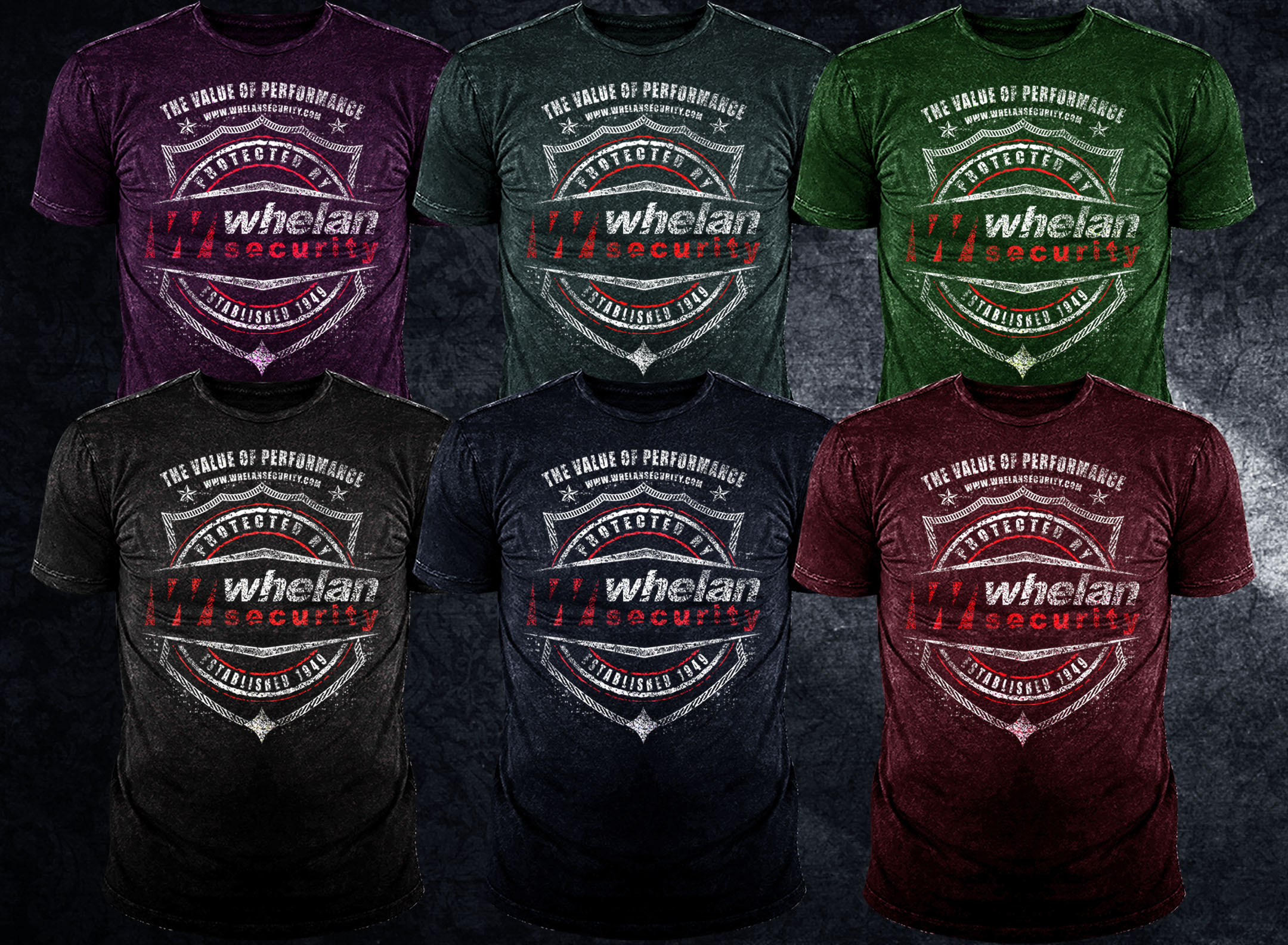 13. Clear black T-shirt design
Sometimes, the fewer design elements you use for your custom T-shirt design, the better your final result is. Arni_admim is one of those who likes making custom T-shirt designs clear. A few elements used by this designer cooperate with each other and emphasize each other. Thus, this black T-shirt design example looks in a highly modern and stylish way. The secret is that you should find the elements that will be outlining each other.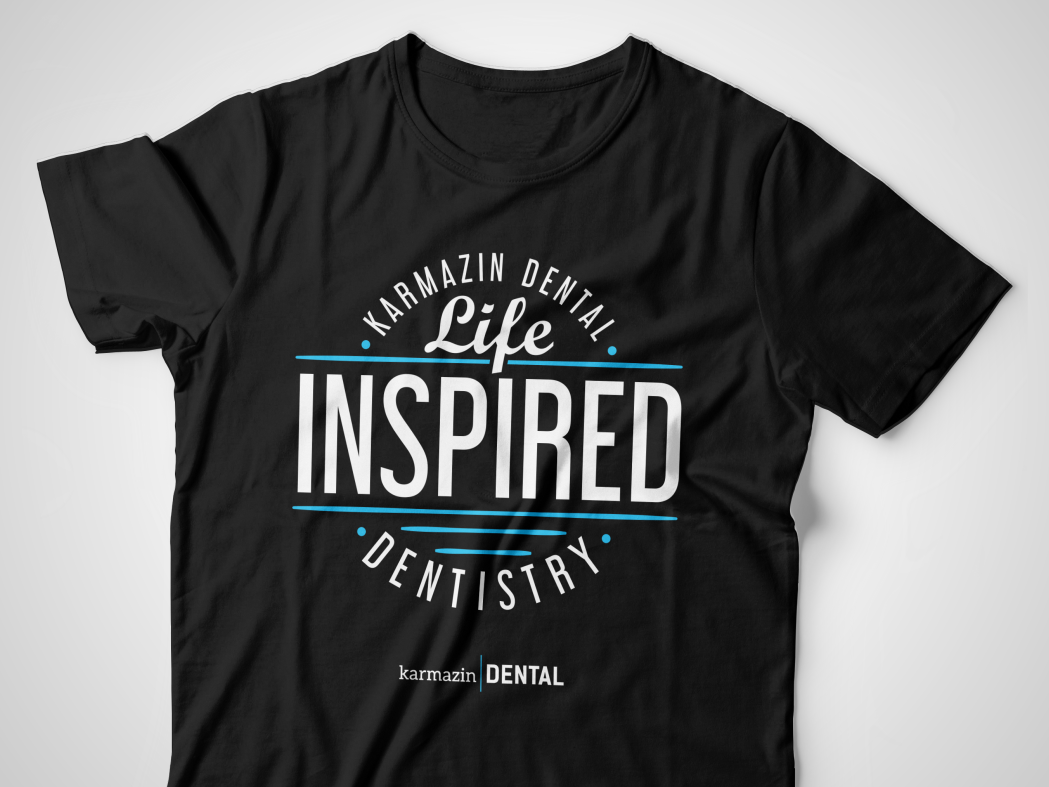 14. Comprehensive black T-shirt design
Custom T-shirt design should be comprehensive, otherwise it won't be much of a success. Despite the fact that "comprehensive" has lots of meanings, in the case with custom T-shirt designs, we think precisely of "global". Your T-shirt design should be suitable for those it's aimed at. Making a black T-shirt design comprehensive is what JustJ is so good at.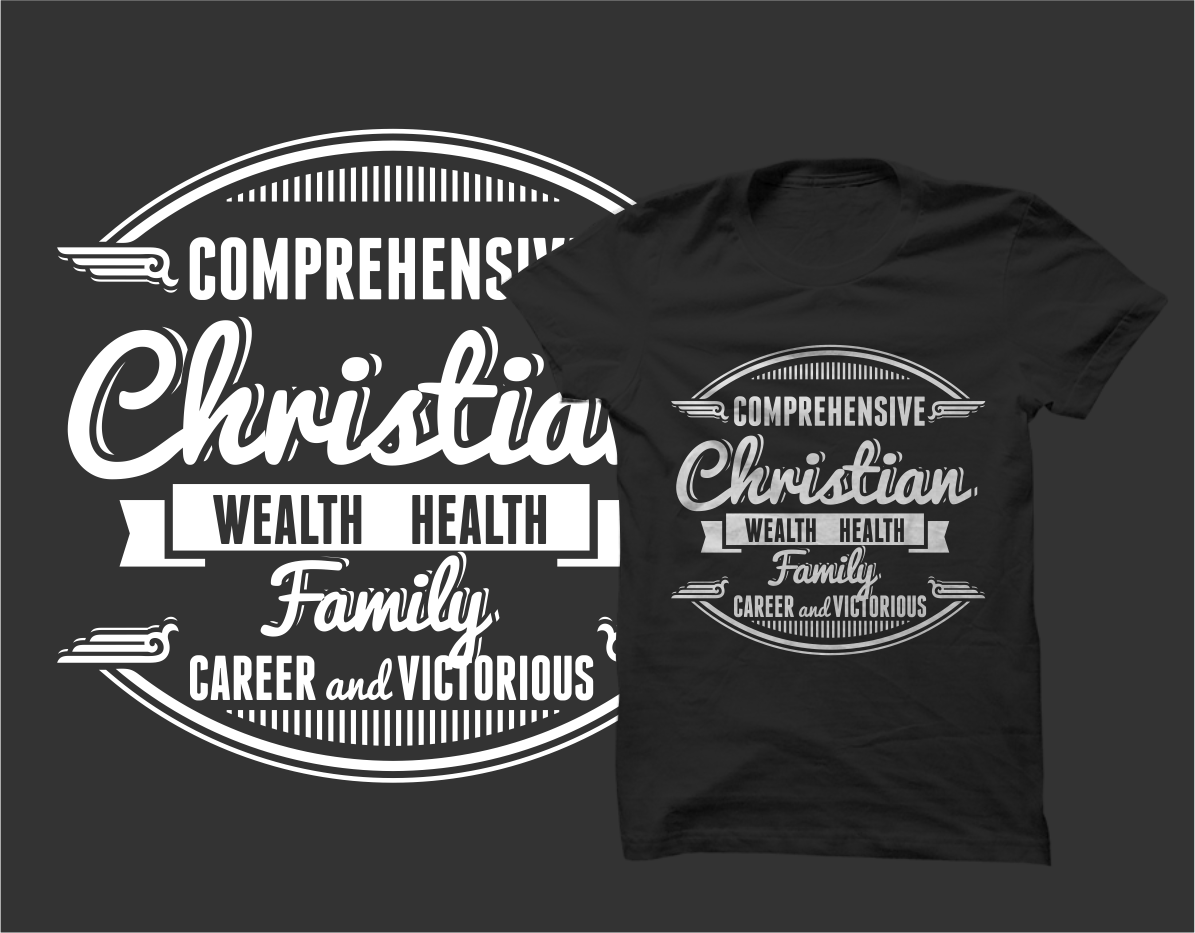 15. Clever black T-shirt design
A clever T-shirt design – what do you think that is? Everyone would have a different answer to that question with different definitions. Would you recognize a clever T-shirt design if you see it? The answer is "Yes, you would". Even if you know nothing about the process of a T-shirt design, you know things you like and don't like. Clever T-shirt designs are always those you like. DyNiC123 is capable of creating clever custom T-shirt designs everyone will adore. The "Just Lift It" T-shirt is a vivid example of that.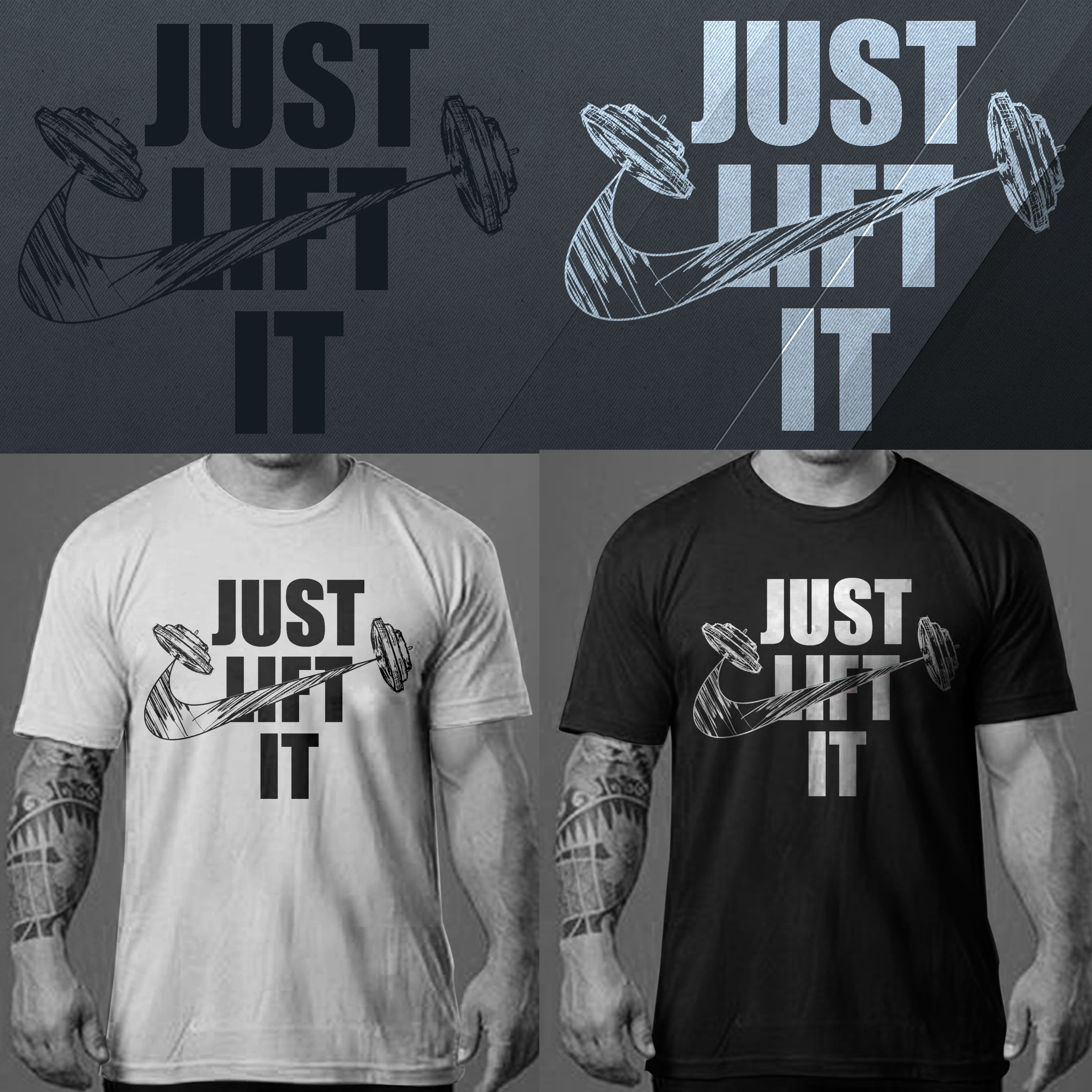 16. Modern dark blue T-shirt design
Not quite black, isn't it? However, taking into account the fact this T-shirt would look great in black as well, we've decided to show it to you. It deserves to be displayed. This custom T-shirt design screams of youth, movement, and passion. Designed by Erwinubaldo87, it reflects everything a contemporary design should have, starting with a strong visual impression and finishing with its clear design concept.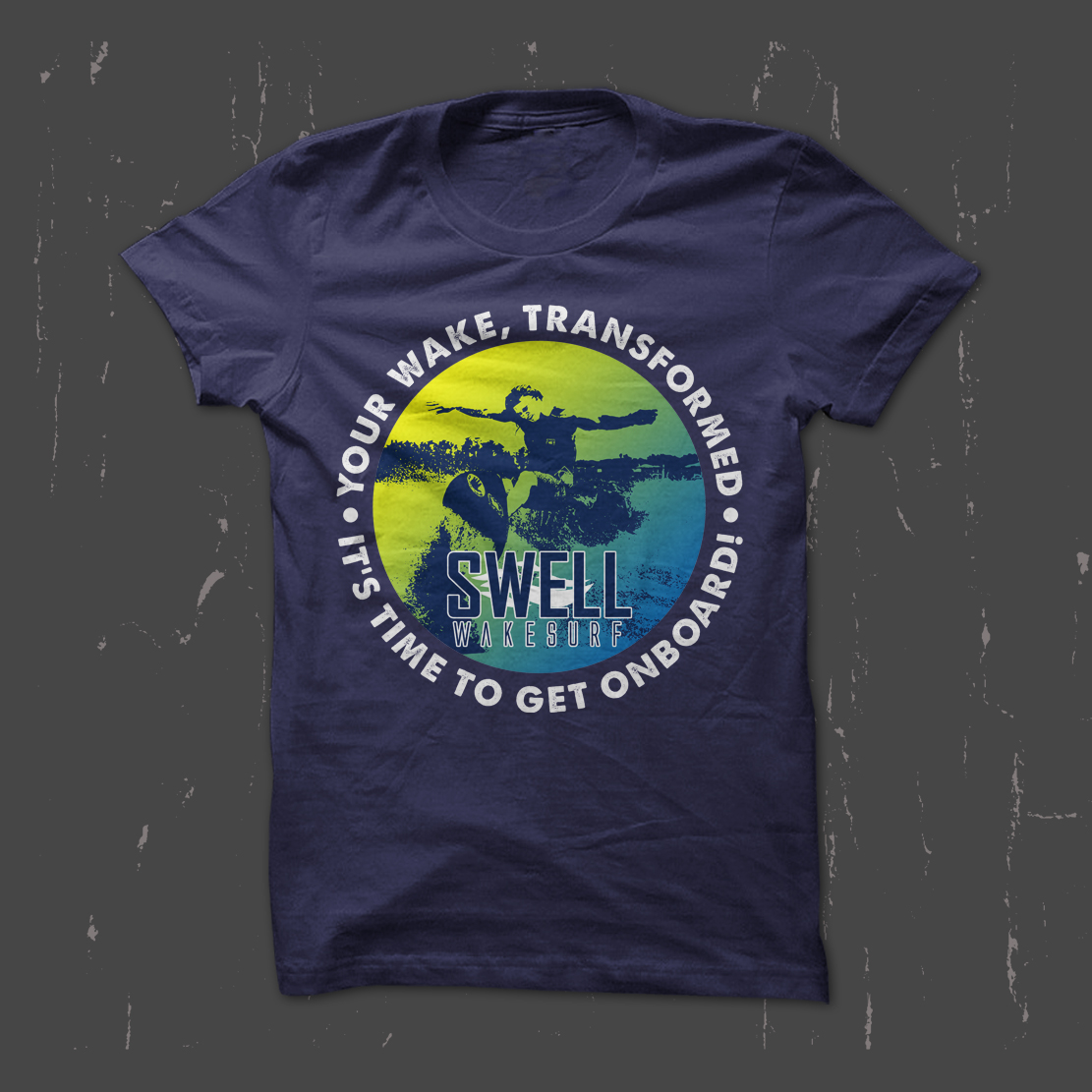 17. Magical black T-shirt design
Custom T-shirt designs shouldn't be serious or business-like all the time. Sometimes, a bit of miracles wouldn't hurt. Black T-shirt designs with magical creatures are incredibly popular because they coincide with the main fashion trends. Thus, the custom T-shirt design created by Rezaray that depicts a gorgeous unicorn gets implemented into this trend as well.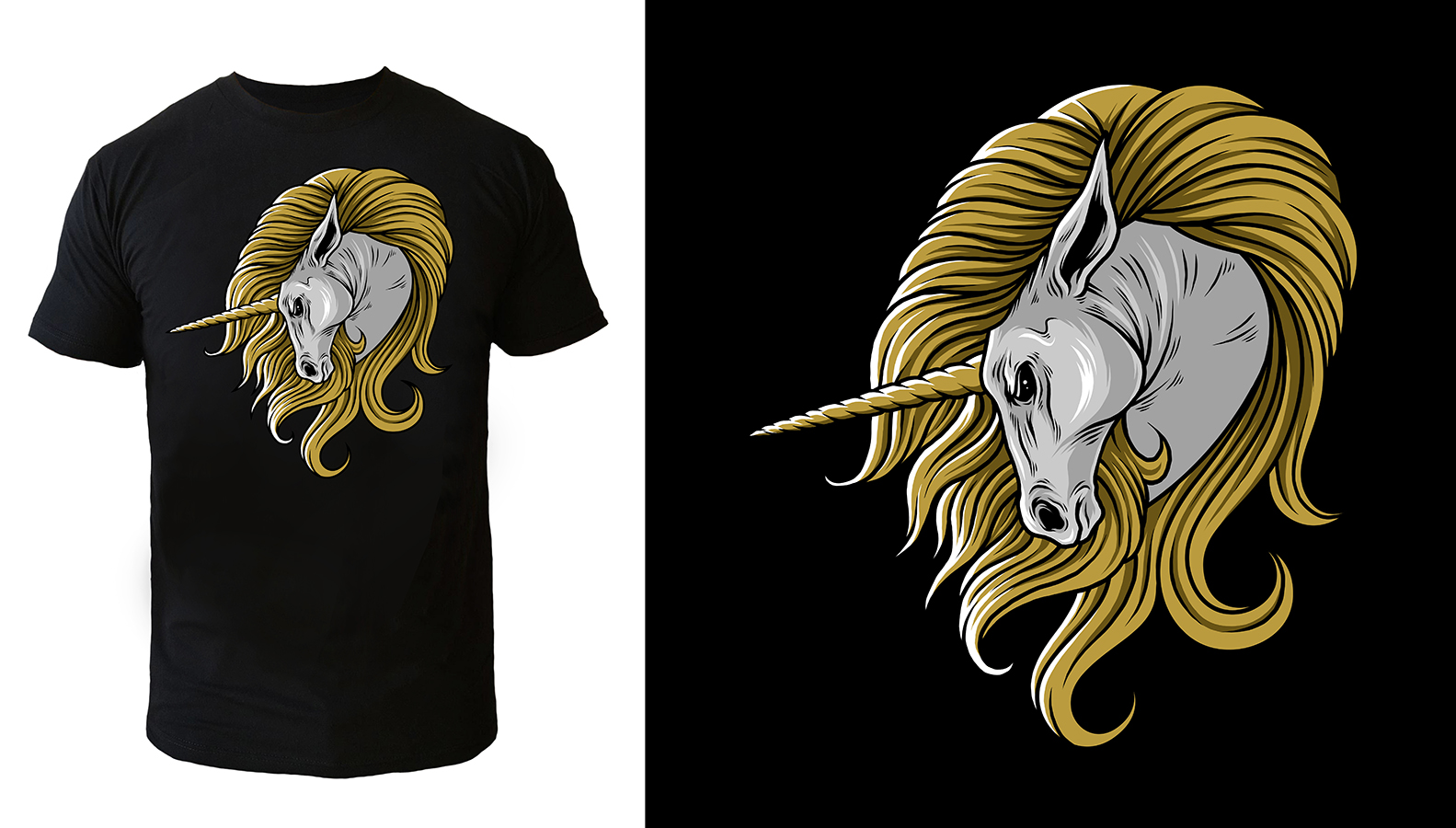 18. Impressive black T-shirt design
How to make your custom T-shirt design impressive? Think of the visualization and the way you could use it. For example, take a look at the following black T-shirt design created by Arni_admim. The visual effect this designer uses to impress everyone is the flame. Due to the highest graphic design skills, this custom T-shirt design might look as if it were burning, especially in black n white.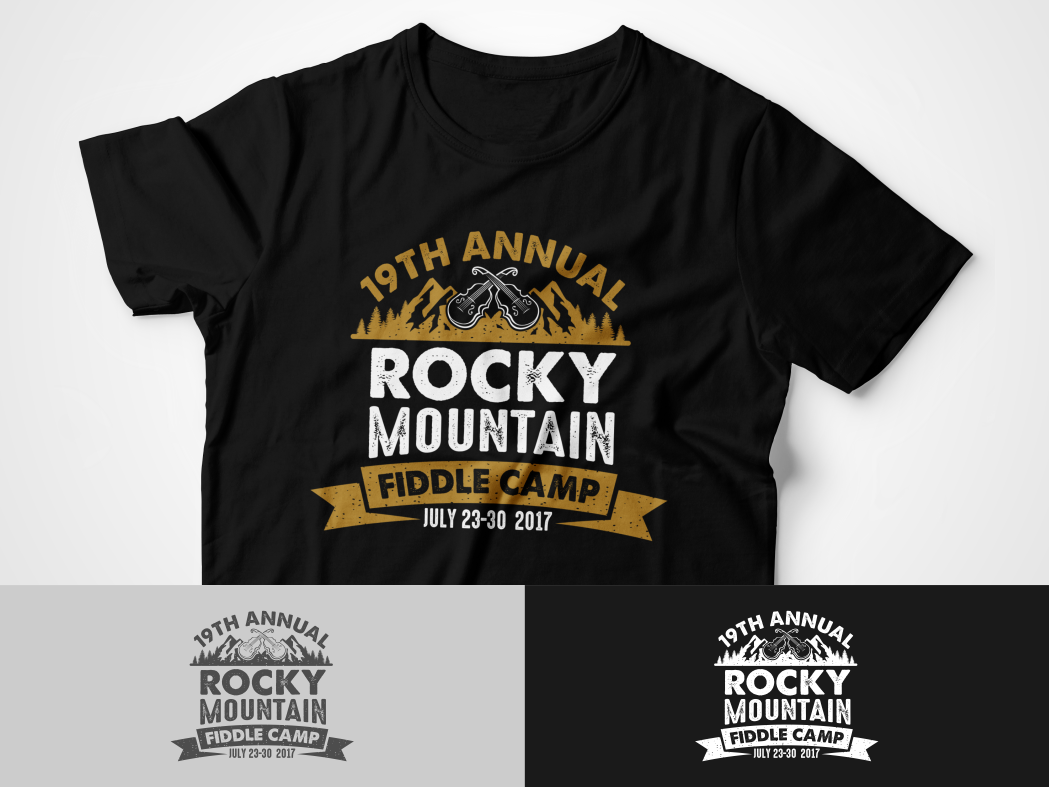 19. Non-standard black T-shirt design
Non-standard solutions in graphic design are always the hardest ones. However, they also bring the best results. Emphasizing the ways your custom T-shirt design is different from the rest is the best way to stand out of the crowd. To advertise your company, stress out how unusual you are. Erwinubaldo87 did that with the help of colors, text, and images – and won.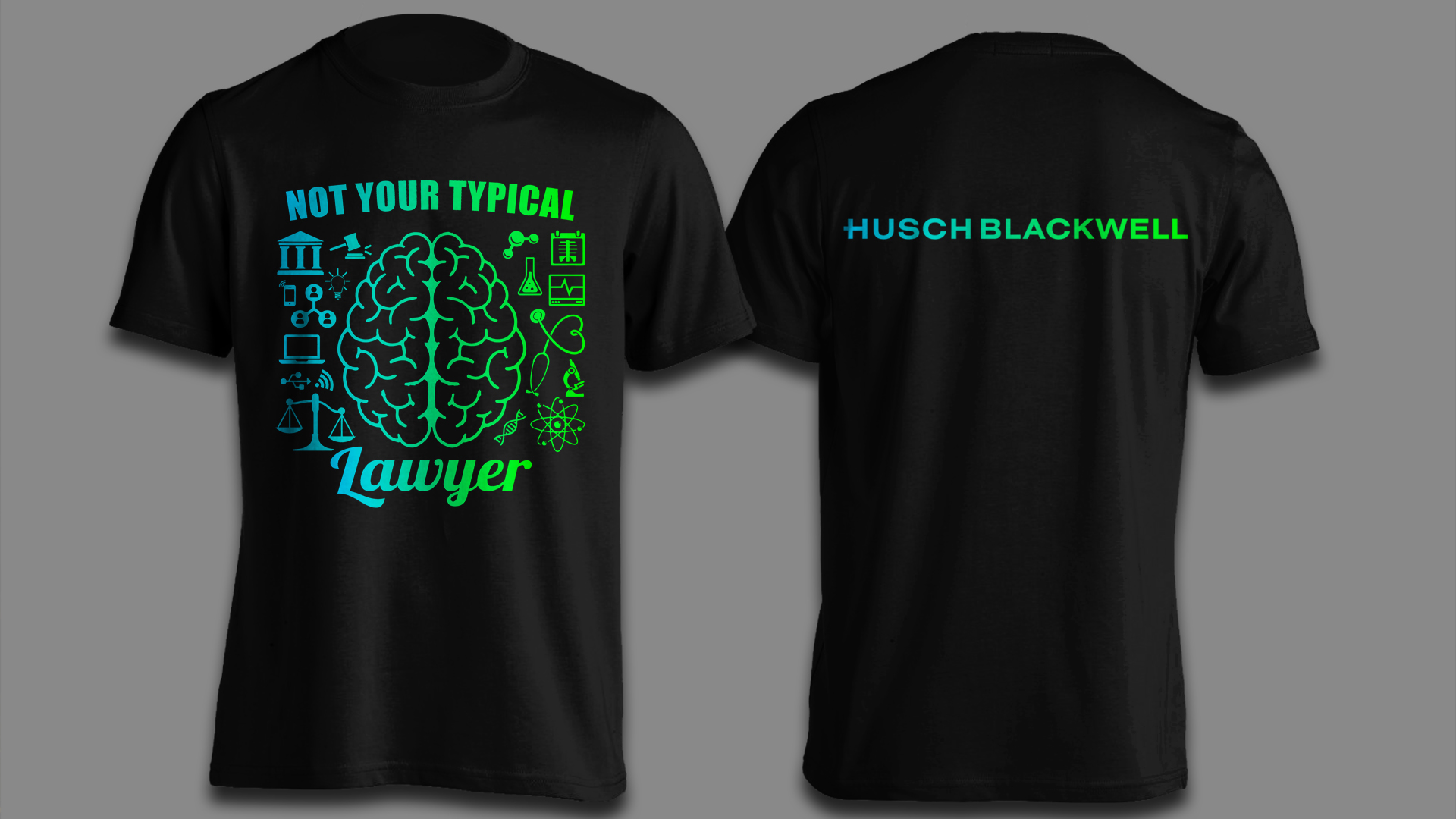 20. Cool black T-shirt design
There are T-shirts TV series fans want to wear. There are T-shirts sports fans dream of having. There are T-shirts everyone is eager to wear. The third type of T-shirts is the most difficult one to create. However, this is definitely the design you can be proud of. A custom T-shirt design created by Novuz is the one this designer should boast about. Due to being so cool and funny, everyone would want to wear this black T-shirt design. So, sometimes you need to feel and anticipate what people really like and what is in trend to combine these features into one design.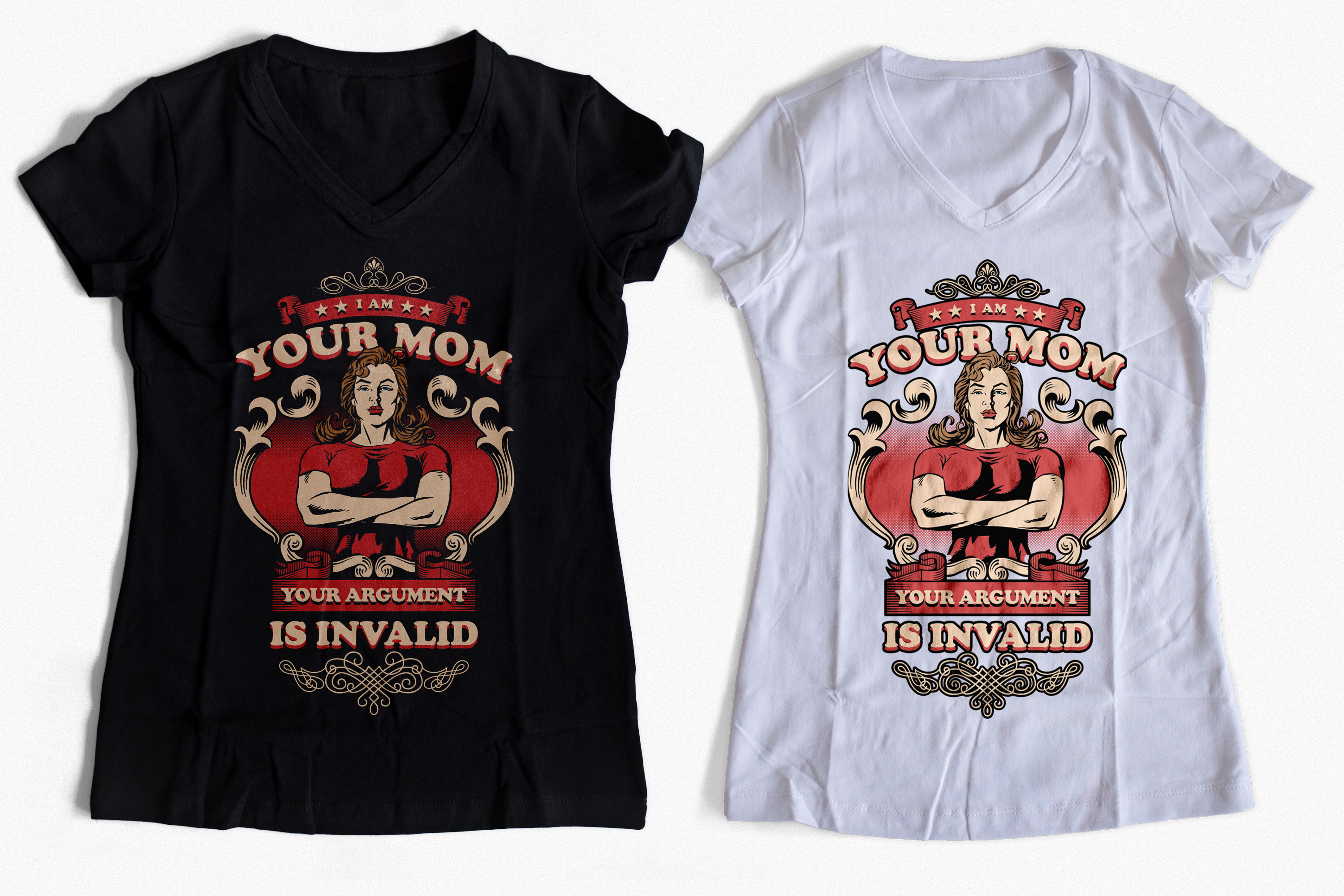 Bottom line
Need a custom T-shirt design and want to make sure it will rock? Then, you've come to the right place. DesignContest will make sure your T-shirt design will be the best. Launch a contest and the result won't make you wait. If you are looking for a place to print & drop ship your shirt, Printify can meet all of your needs.