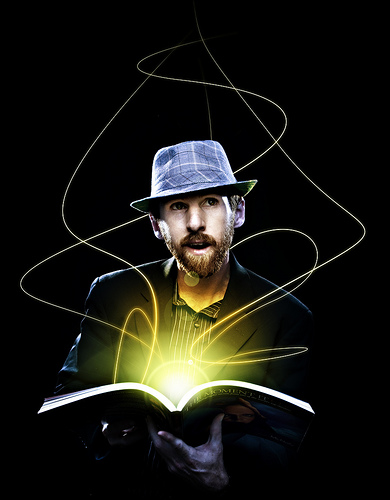 As many artists and designers will readily agree, staying truly fresh and creative in the the fast-paced graphics design market can be challenging. This is especially truly for freelance artists, striving to make ends meet on their own. It's easy to get burned out and lose that "spark", but these top fresh tips may help you stay creative in the graphic design market!
Stay up to date on the latest trends in design, be it in mainstream projects or underground stuff. Obviously, browsing your favorite designer's blogs and websites routinely is a great way to stay relevant. However, don't neglect design magazines, both in print like Computer Arts and Eye Magazines(check out your local Borders or Barnes and Nobles for a plethora of different design magazines), or online e-zines such as KroMag and Breed Magazine.
Jam packed with the latest in art and design, magazines are often a concise and exciting way to see the latest trends in graphic design. Take every opportunity to read and view everything you can get your hands on that is even remotely related to design. Critique and analyze different design pieces you see, be it logos, advertisements, or other projects that you work on. Even those in more rural areas are bombarded with loads of commercials on a daily basis and these offer an excellent chance to learn from different styles of work.
Find a community of designers and connect with them. This is perhaps easiest online, where graphic design forum like HOWDesign and GFXForum are perfect places to collaborate on projects, ask questions, learn new techniques, or just rant about lousy clients and market conditions.
Alternatively, and perhaps even better, is if you can network with other designers offline, be it fellow artists from school, local designers and so on. For those who have outside of the design scene for some time, attending local design cons, shows and more is a great way to re-network with others in the local design scene.
Work on keeping your portfolio relevant and alive, eye-catching for potential clients. Still using a Geocities-esque webhost? Drop it and move to something like DeviantArt, Flickr or something more "Web 2.0" friendly. Always take the time to look at other graphic designer's portfolios, and learn from how they have organized their websites, what types of art they choose to show off, and what creative ideas they've used to share their best work. If you really love their design portfolio layout, consider contacting them and asking them questions about it.
Staying fresh in today's highly competitive graphic design market is a must for any burgeoning designer. Tackle these top tips to help yourself stay on top of your designer game today!