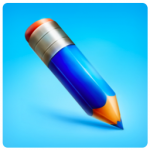 Okay, so maybe LiveJournal isn't the best choice, but no matter what service you're using, you can easily make a boatload of cash off your design blog. How? you might be asking. Surely not through ad revenue, as banner ads alone do not a meal make. And you'd be right, too! So what's the secret to raking in the cash from your design blog? Using it to hook clients.
Make a Nice Package
First and foremost, if you're looking to use a design blog as a pool to hook potential clients, you'll want to be sure your blog features the best design you can muster. This means pull out all the stops, and give the thing your best effort. Spend as long as you need to ensure the site is tip-top shape, because no one will want to investigate you further if your theme is rubbish.
Likewise, be sure you write about things worth reading and speak with authority. Establishing a truly stellar presence starts from the ground up, and you'll really want to watch what you post about. If your blog is full of filler about your personal life—or worse, terrible design tips—no one will want to hire you, much less read what you have to say. On the same note:
Be Helpful and Involved
You may be the nicest guy on the planet. You may not be. But either way, take the time to be an active presence on your own site. If you allow for commenting on your posts, stay in the conversation. Talk pleasantly, and answer any questions your readers may have. All the talent in the world is great, but if you aren't equally as great to work with, no one will want to give you repeat business. And when you're hooking prospective clients on the front-end, your voice is even more important, as you'll have to create hundreds of micro first impressions.
Link Your Portfolio and Give Yourself Credit
Last, but hardly least, give yourself credit for your own work. This includes the effort you put into designing the blog itself ( Put your name on there as many times as you well please!) but also work you might have done elsewhere. Don't be afraid to link to pieces you've created for other clients. If you have an online portfolio, send your web traffic there as well. The more credibility you can establish, the more willing viewers will be to seek you out for a project. And in return, the more work you'll get. It's a win-win kind of situation.