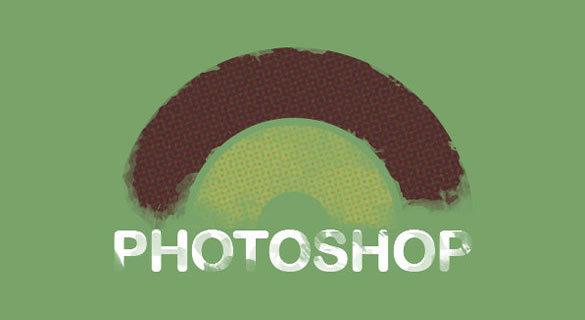 Want to add some variety to your logo designs? Try tackling the retro movement of design and incorporating more old-skool styles of logos into your work. If you are interested in learning more about creating retro logo designs, then take a look at the following tutorials for logo designers. You'll find a nice smattering of quality logo tutorials, sure to appeal to both amateur and well-established graphic design artists alike!

AvivaDirectory Retro Logo Tutorial
With just 10 steps, Aviva's logo tutorial for creating a retro design is both simple and creative. New users to Photoshop should be able to follow this excellent tutorial fairly well and shouldn't have a problem making similar retro logos. It's considerably more simple than some of the other logo tutorials listed here, but it is definitely a good place to start for new logo designers. The swell use of grunge paint brushes to add a 'vintage' look to the image really adds a nice flavor to this neat design!
TutsPlus is one of my favorite design tutorial resource website and this retro logo tutorial doesn't disappoint. Expect to spend around 1 hour on this tutorial, rated at 'intermediate' difficulty. You will need Adobe Illustrator for this logo tutorial, instead of the usual Photoshop. Using free fonts, a few brushes and a gradient, the author shows how to make a stylish retro logo, perfect for graphic design fans!
When you think 70's style logos, picture images like this and this, plus this excellent tutorial on how to design a similar "style" retro logo all by yourself, come to mind. This lovely style of logo design is super eye-catching and certainly a "fun" type to have mastered. With the 70s designs being totally "in" right now, knowing how to recreate that style is very important. This tutorial is super useful for learning how to do this and may be downloaded from the ComputerArts website linked above. It's in four parts (see the image preview on the website) and is super well-done. Get your funk on and tackle this hip logo tutorial today!
Tight retro curves look great when artfully placed in certain logos. If you want to add such an effect (or something similar) to your work, tackle this fun tutorial from the excellent Tutorial9.net website. The final PSD file is available for download on their website, allowing you to view their final image in Photoshop along with the layers and other properties involved. The overall tutorial is a little higher on the difficulty level, but the author, David Leggett, offers great, clear-cut and well-written steps in the tutorial. The finished product features aesthetically-pleasing rainbow curves that would look great with many retro logos or retro-style designs.