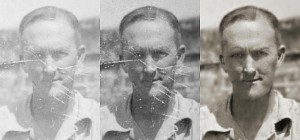 Ah, the fresh year is upon us! 2012 has rung its bells, heralding another twelve months of unsteady income, tedious clients, and the occasional soul-fulfilling project. If you're still in the realm of freelancing during the new year, we have a feeling you're looking to make the next set of months your time to shine. If so, we know your feelings. We too want to make 2012 a year that mattered, and with that in mind, we've compiled a few of our choice tips on just how to do so.
So without further ado, read on below to see how you can make a tremendous impact on your freelance design business during the new year!
Keep Those Clients Coming Back: In the coming year, you'll likely face a scenario all graphic designers face at some point: Once a project has been completed, the client waltzes off with your hard-made WordPress theme, only to learn every inch of the CMS and never return. Ideally, you'd like your clients to come back for more and more designs. How is this to be done? Well, simply really! Be conscientious, and offer your clients discounts should the decide to return to you for further services. Likewise, offer them packages, just as continued service agreements, or monthly website maintenance. All in all, you're trying to solidify your presence with their brand, establishing yourself as a necessary part of their operation. Otherwise, they may never return with their money and projects.
Expand, Expand, Expand! If you're feeling particularly hardy in the coming year, why not take the opportunity to expand your freelancing business into new areas? For example, how many clients in 2011 asked you to host their web site? If you're like most of us, you simply didn't have the capability, and couldn't afford to do the job yourself. So in the new year, why not consider a reseller hosting plan? If you have such a service under your belt, your clients have even more reason to stick with you, and will very likely be quite pleased with the additional functionality.
Get Professional;: Lastly, if you haven't already, you should really consider setting up professional services like a dedicated email address, reading [email protected], or something similar. This presents a more business-minded edge for your business, as do particularly well-done invoices and project management solutions, like BaseCamp (or any homegrown solution you've concocted).