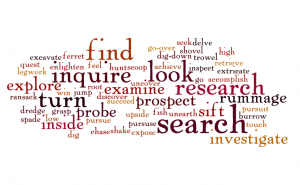 When it comes to the world of graphic design, nothing is more frustrating than not having enough work. We hate waking up with the lurking suspicion that our day will be more Netflix than money maker. With that in mind, though, there are ways in which you can procure and conquer more projects. Want to know how it's done? If so, simply scroll on down below the break to view our top tips and methods to get you out of an unemployed jam!
Go to Events: This is an area at which we are absolutely terrible. We really, really don't like going to industry events, interfacing with our peers (and competitors) and generally talking and selling our product to everyone under the sun. It just isn't our thing. That being said, though, networking at large designer events and conventions is an absolutely great way to get new connections and gain some interest in your work. Sure, the people you meet won't be hiring you outright, but they'll be giving you tips and additional projects that they can't handle. Furthermore, you can call on these people when you're also in need, and require just a little assistance on the down low.
Talk to Your Existing Clients: If you're like us, you've got a set of about five different clients that you maintain nearly constant contact with. You may not always have a project to be doing for these people, but you're very close to them in a professional sort of way. If that sounds familiar, then go harass these people for more work! Ask them if they need any services rendered, or if you can assist them in anyway. If they're largely Internet based, you can rest assured that they do likely need something. Remember that it never hurts to ask, so don't feel guilty about doing so!
Craig'slist: We've said this before, and we're going to suggest it again. If you haven't recently checked Craig'slist for work, we really suggest you go there. If you're a small business owner who has never before used graphic design services, where else will you go to look for a new logo design? Through this (semi-sketchy) gig listing, you can find some really golden opportunities. Be prepared to slog and spew in quantity, though. We've never found a job here easily, and it's solid work.