Nowadays social media marketing has a lot of benefits for business. Using social networks could help in reaching more customers.Therefore, having a strong social media marketing plan and attendance on the web is the key to tap into their interest. Some benefits of SMM:
– Social media helps target audiences with more efficiency
– Social media can help increase website traffic and search ranking
– Content sharing is easier and faster with social media
– Establishment of meaningful relationships with customers through social media
– Social media lets increase brand awareness with the limited budget
If implement SMM in a right way, it can bring remarkable success to business.Use infographics below and make your perfect marketing plan.
1. TOP 8 SOCIAL MEDIA SITES FOR YOUR BUSINESS



2. Â HOW TO LOOK BETTER IN GOOGLE

 Let's watch useful notes about Facebook, Twitter, LinkedIn, Instagram and YouTube.
3. FACEBOOK: THE ANATOMY OF THE PERFECT POST.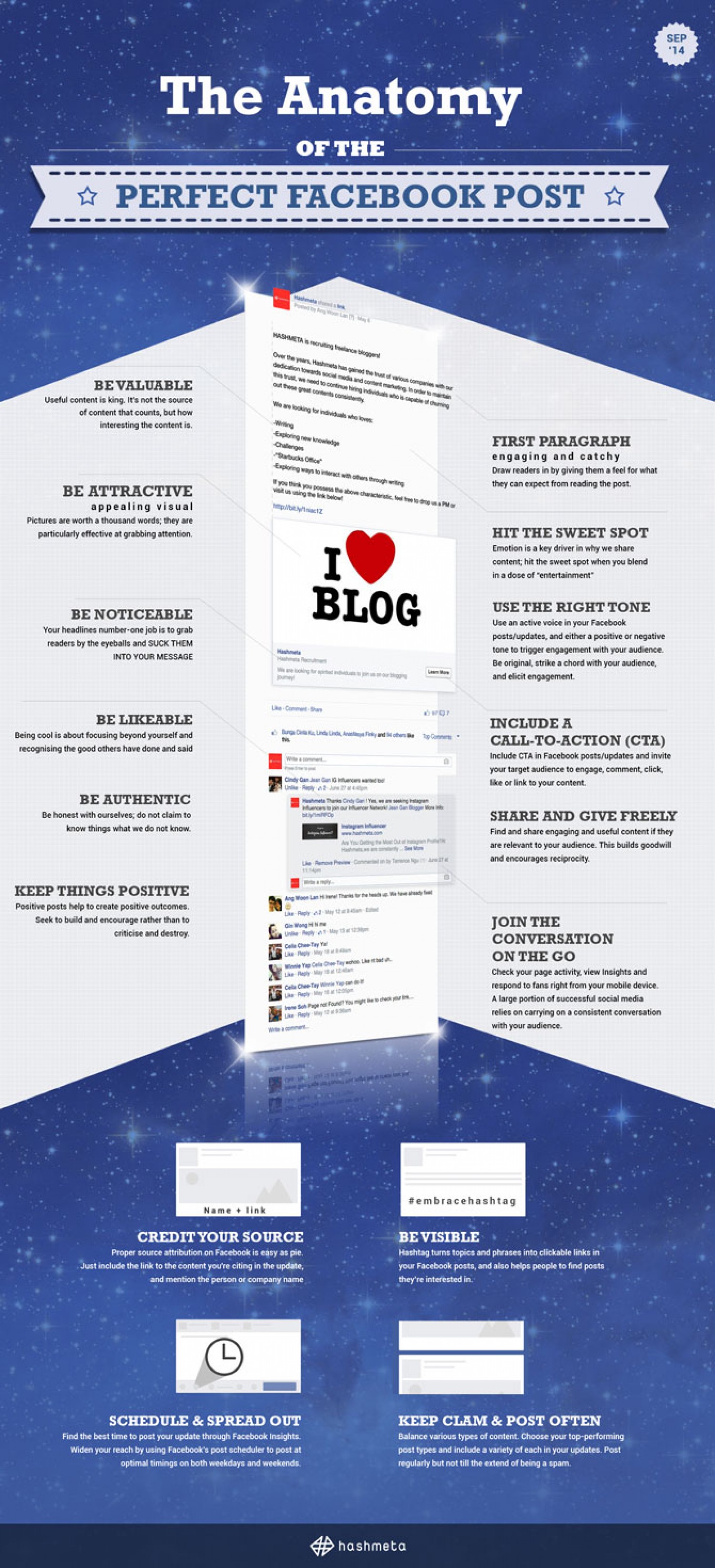 4. LINKEDIN:5 RECRUITER DON'T CLICK THROUGH TO YOUR LINKEDIN PROFILE

5. TWITTER: 15 STATISTIC YOU SHOULD KNOW

6. INSTAGRAM: 10 MUSTS OF USING
7. Â PINTEREST: GUIDE TO USING FOR BUSINESS
8. YOUTUBE: OPPORTUNITIES FOR BUSINESS

9. CHEAT SHEET WITH IMAGE SIZES IN SOCIAL MEDIA.

Source:Â http://visual.ly/