Infographic: 10 Effective Ways To Drive Your Client Mad
Posted on September 6, 2017
Category: Client's psychology, Infographics
Here are 10 effective ways to drive your client mad. Try not to follow them if you don't want to scare all your clients away. Share this creative infographic so that your friends will never make such mistakes in their communication with a client. Stay with DesignContest: we've got a lot of useful things to share with you.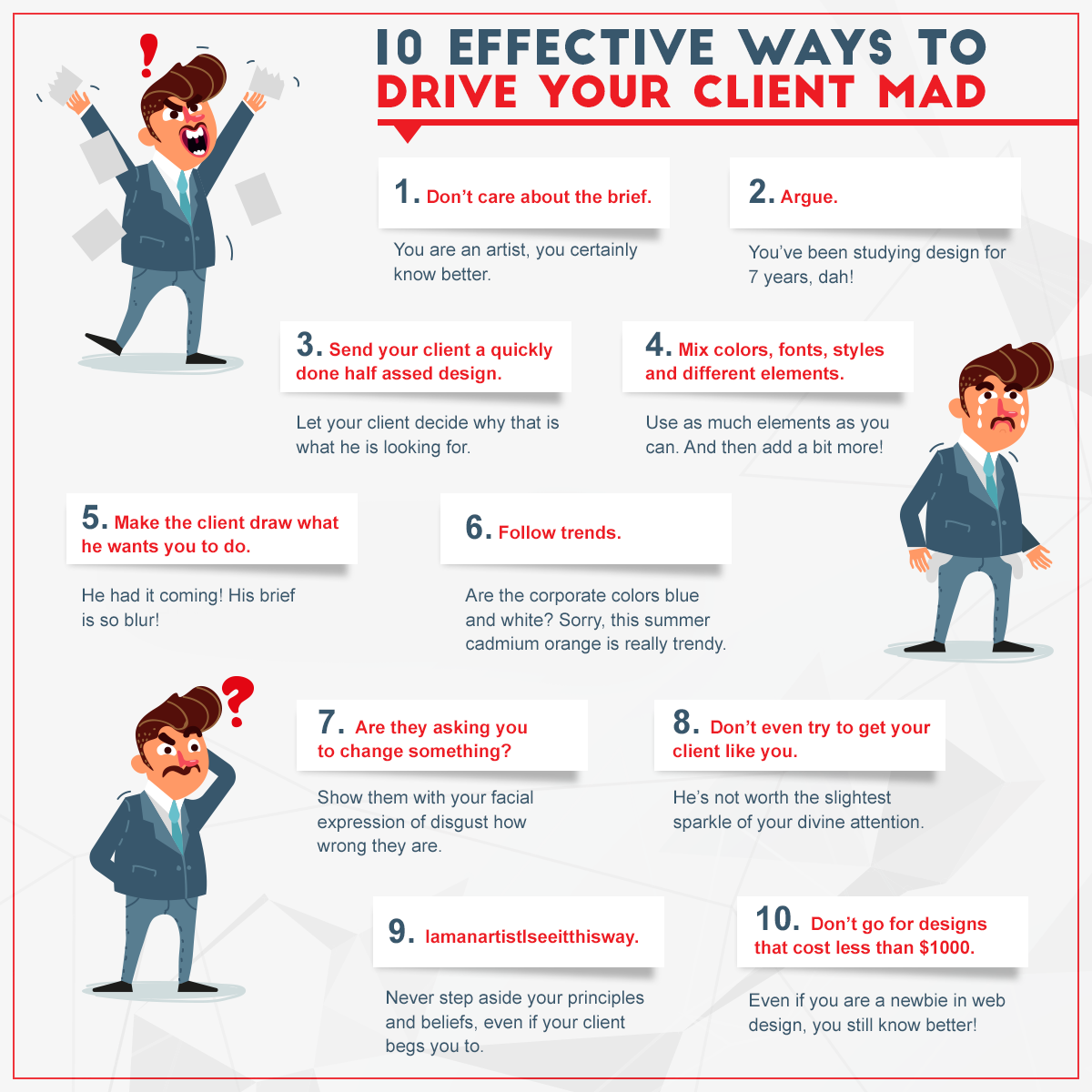 Are you a Designer?
Join Us
community counts
~200k designers

Related Articles
Client's psychology, Marketing, Web Design
Robert Plutchik, a famous scientist who dealt with the study of emotions and psychotherapy...
Client's psychology, Clothing Design, General, Inspiration Box
When it comes to marketing, a lot of entrepreneurs focus only on Internet marketing,...