Mobile UX Checklist In One Infographic
Posted on September 13, 2017
Category: Application Design, Infographics
Having second thoughts about your mobile UX? DesignContest has decided to dispel your doubts and make sure your mobile UX design is excellent. In order to do that, we've created an extensive mobile UX checklist and incorporated it in one creative infographic.With these clear steps, your mobile UX design will be safe and sound.
Launch a mobile app design contest at DesignContest to save your time and money and get the design you'll really enjoy.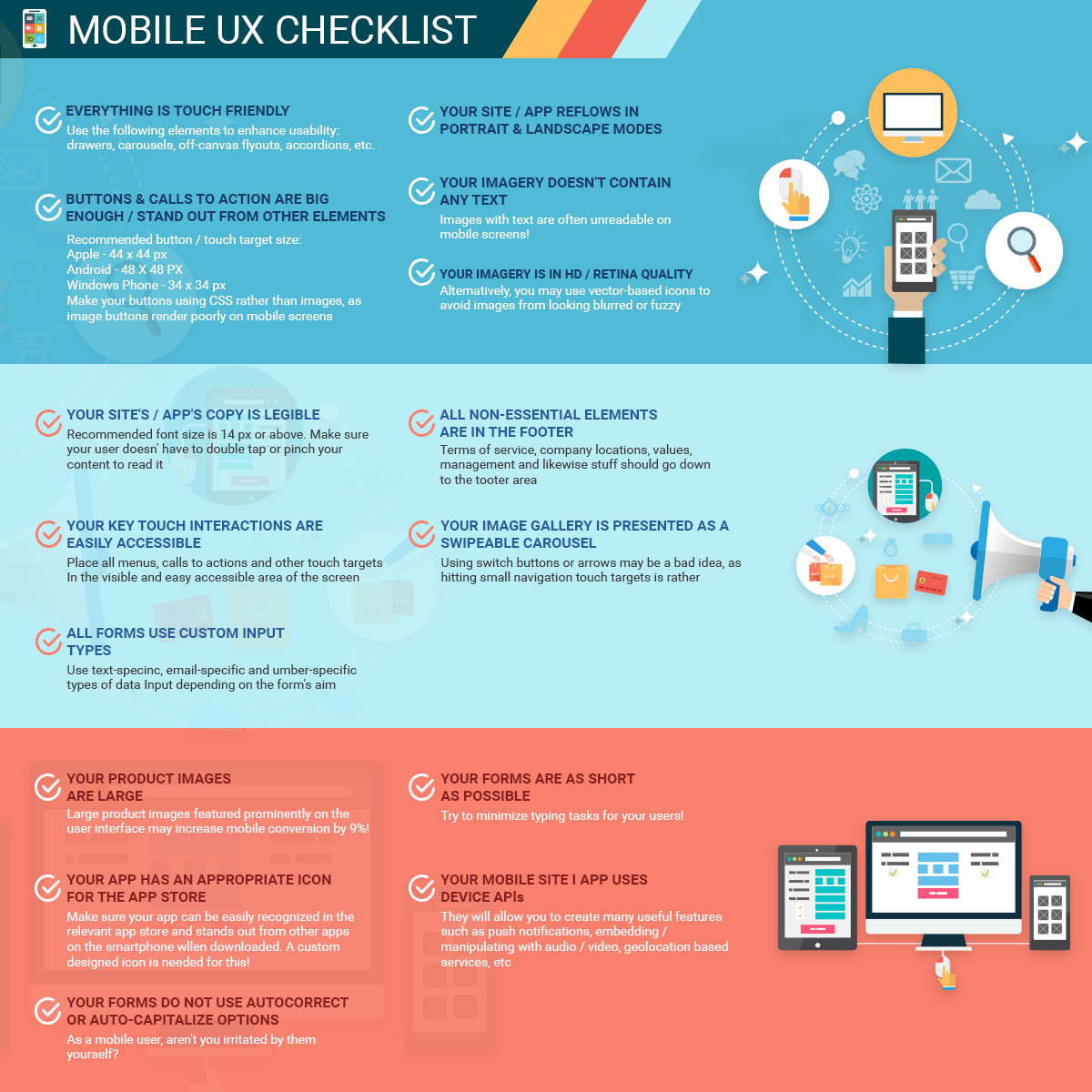 Are you a Designer?
Join Us
community counts
~200k designers

Related Articles
Trends in design for mobile devices keep changing. Users switch to better, faster and...
Application Design, Trends, Web Design
2018 is going to surprise us millions of times. The UX/UI design sphere is...