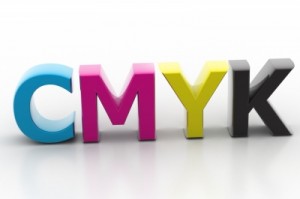 No other element can so drastically change the look of a project than simply modifying the hues used within the art. Think about Coca-Cola without the red, or say Chase without the blue. It just doesn't work, does it? With that in mind, we've decided it's high time we put together a little guide below that illustrates exactly how you can best choose the color for a new logo.
Use Existing Themes if Possible: There's an argument to be made for changing the color scheme of a logo with some frequency. Our local bank, FirstBank, does this regularly. However, we aren't such big believers in that theory. If the consumer is used to the color scheme of a logo, they aren't likely to appreciate a change in that M.O. As such, wherever possible be sure to use colors that already exist within the company's mythos. If they have print media, in-house designs, or any other elements that make use of a dedicated color palate, stick to those hues like you're sticking to your guns.
Know the Uses: Once you've actually decided on a set of colors for your logo, your next immediate step is to consider the placement of the logo itself. Where will the logo be used? Will it be on the side of buildings, only in print, or hanging up in a shop somewhere? Consider all of these factors, and then imagine how the colors you have selected will look once they're actually in place. If the colors aren't right, the logo won't pop. This means that the consumer won't notice it, and your clients won't be happy.
Consider the Warmth: Lastly, look at the colors you've chosen and merely ask yourself if they correctly display the tone of the company. What we mean is, are all those reds going to accent a company that typically has a cool exterior? In reverse, would Chase be Chase without the cool, comforting blues used in their logo? Color is very evocative, and it's your job to ensure that hue matches emotion to the letter. Otherwise, clients will be angry.