Social Media Marketing: When To Post
Posted on November 17, 2017
Category: Infographics, Marketing
There are certain periods of time on social media when posting is required. These periods of time gather the largest audience. DesignContest has gathered all of them in one infographic to make it easier for you to reach your social media goals.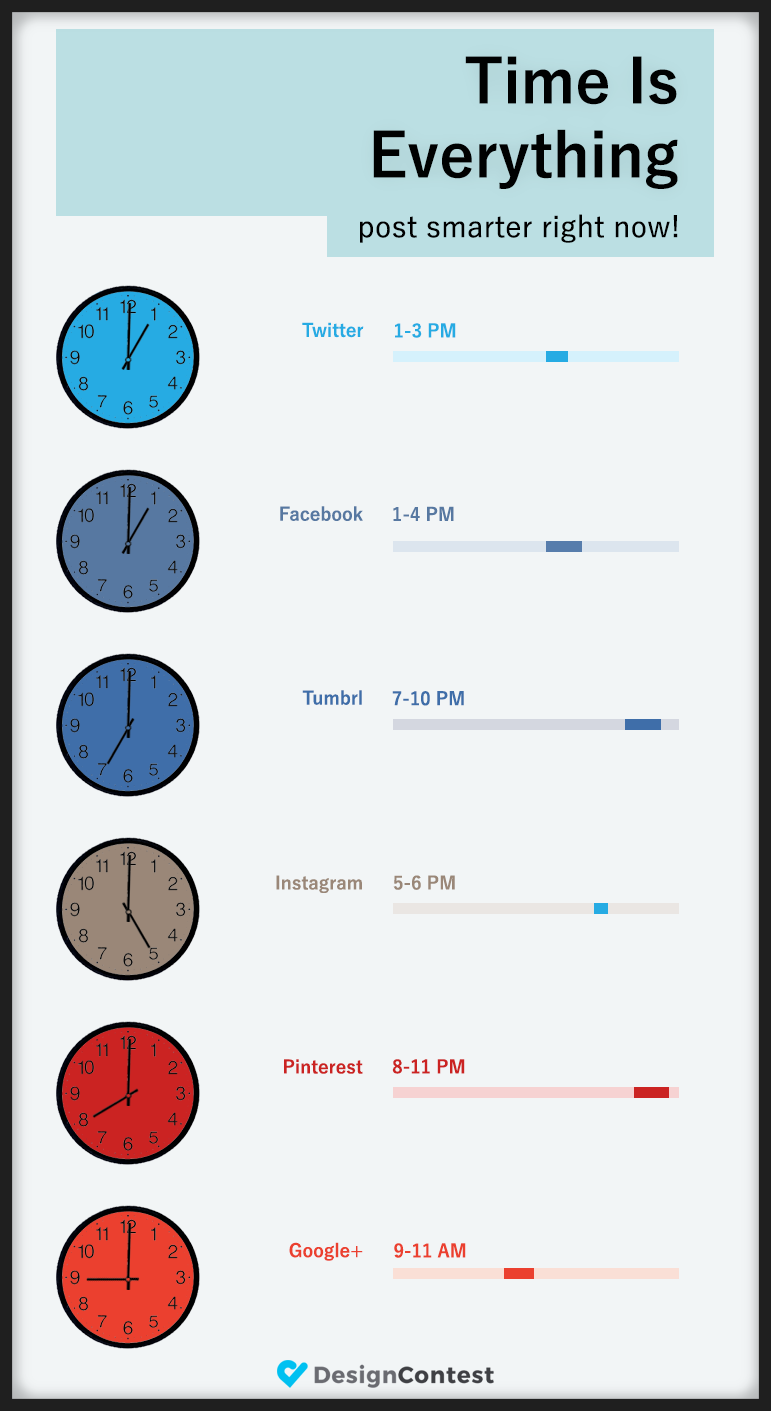 Are you a Designer?
Join Us
community counts
~200k designers

Related Articles
Design Tips, General, Infographics
Virtual communication differs from face-to-face communication due to lack of visual and audio connection...