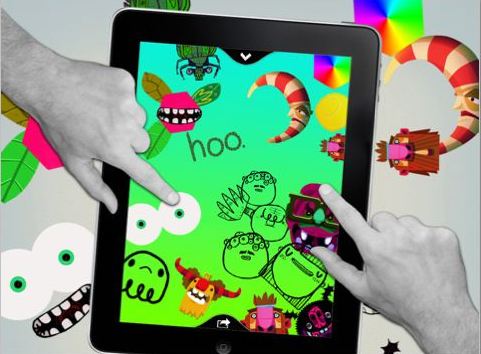 Looking for interactive and virtual tools to assist you with your classroom lessons? Want to make your lectures a tad more interesting with the help of up to date visual aids? Here are some apps that you install on your Apple device and utilize in the educational setting for yours and your students' benefit.
Accudraw
This app allows you to take an existing photo or image and overlay it with a grid to create accurate and precise drawings. This app also enables you to apply the correct proportions for objects and subjects within the image creating a more realistic picture. With this special grid system, you can help your students see things from a correct proportional perspective for their drawings or paintings. This app retails for $0.99 in the iTunes app store.
Architect Envi Deluxe
This app organizes all types of architecture by building, architect, or century date.  Information and details are presented in a slide-show format making it easier to show in your classroom setting. An additional bonus feature of this app is that you can also view each architectural structure via Google Maps. With clear footage and immense details, you will have your students learning a lot in no time. This app retails for $3.99 in the iTunes app store.
Comic Touch
Add some humor to your lectures with this comical font and image editor app. Make particular images stand out with special effects or make your subjects' thoughts come alive with speech bubbles.  Warp the setting background or the subject itself to create a more attention grabbing effect. Or turn your subjects into caricatures of themselves or give them goofy facial expressions. This app retails for $2.99 in the iTunes app store.
PHYZIOS Sculptor
This app allows you and your students to create your very own sculpture. Various tools enable you to begin chiseling away at your work.  This app features a wide variety of additional virtual materials and textures to carve your sculpture and any way you desire and while you are carving away you can rotate the image of your work 350 degrees to see it from every angle . The gallery also features other user's works from all over the world. This app is free of charge.
SculptMaster 3D
This app also allows you to create digital sculptures by painting and carving clay-like material with the touch of your fingers. Â Also packed with various tools, and functions, you can turn a regular image into a three dimensional structure or sculpture. You can save your completed work and share it via email, Dropbox oriOS4 file sharing. This app retails for $3.99 in the iTunes app store.