Intensely aromatic, with traces of creativity, striking on the palate, with a persistent aftertaste. This is what a perfect wine marketing campaign should look like. If you don't believe that such exist, take a look at the wine marketing campaigns we've chosen for you below. Enjoy and remember: DesignContest can help you to bring your wine business to a real perfection.
Logo design
You cannot start any marketing campaign without having a logo. In fact, you cannot start any serious business if it doesn't have a logo design. At least in case you want this company to get recognized and promoted in the future. This is a must-follow rule for any business, wine is no exception. However, the wine business will differ in this case a lot from any other business because people will hardly buy the wine which logo is just like no one else's. To make the person buy this bottle of wine, you should come up with a logo much more exquisite and inventive than your competitors have.
There is no better place for such logo design than DesignContest platform. Take a look at the wine logo designs created on DesignContest and we guarantee that you'll want to launch a similar logo design contest.
Swiss Wine
A logo design for a company that introduces Swiss wine to the whole world. Just like the wines presented by this brand, the logo design is very strong, very characteristic, very unexpected. It is an amazing combination of richness and elegance. If not in one bottle, on one bottle for sure. Created on DesignContest, this logo assists in marketing a lot. You shouldn't come up with any additional promotion ideas; such logo will speak for itself.
8wines
A wine logo design might have a hidden meaning that can be concealed in small details depicted on the logo. Just like it is with the logo design for the company called 8wines. DesignContest has given 8wines a sublime, charming logo design that can tell a captivating story of wine business. You open the bottle with a corkscrew and get an access to a splendid vintage, a magnificent wine famous for its refined power, subtle elegance, and exuberant taste. One logo can tell your clients everything, can't it?
Eternal Wines
How can one depict the concept of eternity better than using the infinity sign? In fact, you cannot. That's why the logo design created for Eternal Wines is everything the clients could expect it to be. This incredible logo deserves all the praise it has been given. Without a shade of doubt, this wine logo design has the most expressive elements that help it to keep everyone's attention. As you see, DesignContest is really capable of creating great things.
Packaging design

As soon as you have a perfect logo, you need one more thing that will make you ready to face the world of wine marketing. It will help a lot if your bottle design could match the brilliance of your logo design and become a strong weapon for your marketing campaign. This is the moment when the significance of a packaging design can hardly be overestimated.
Wines of Westeros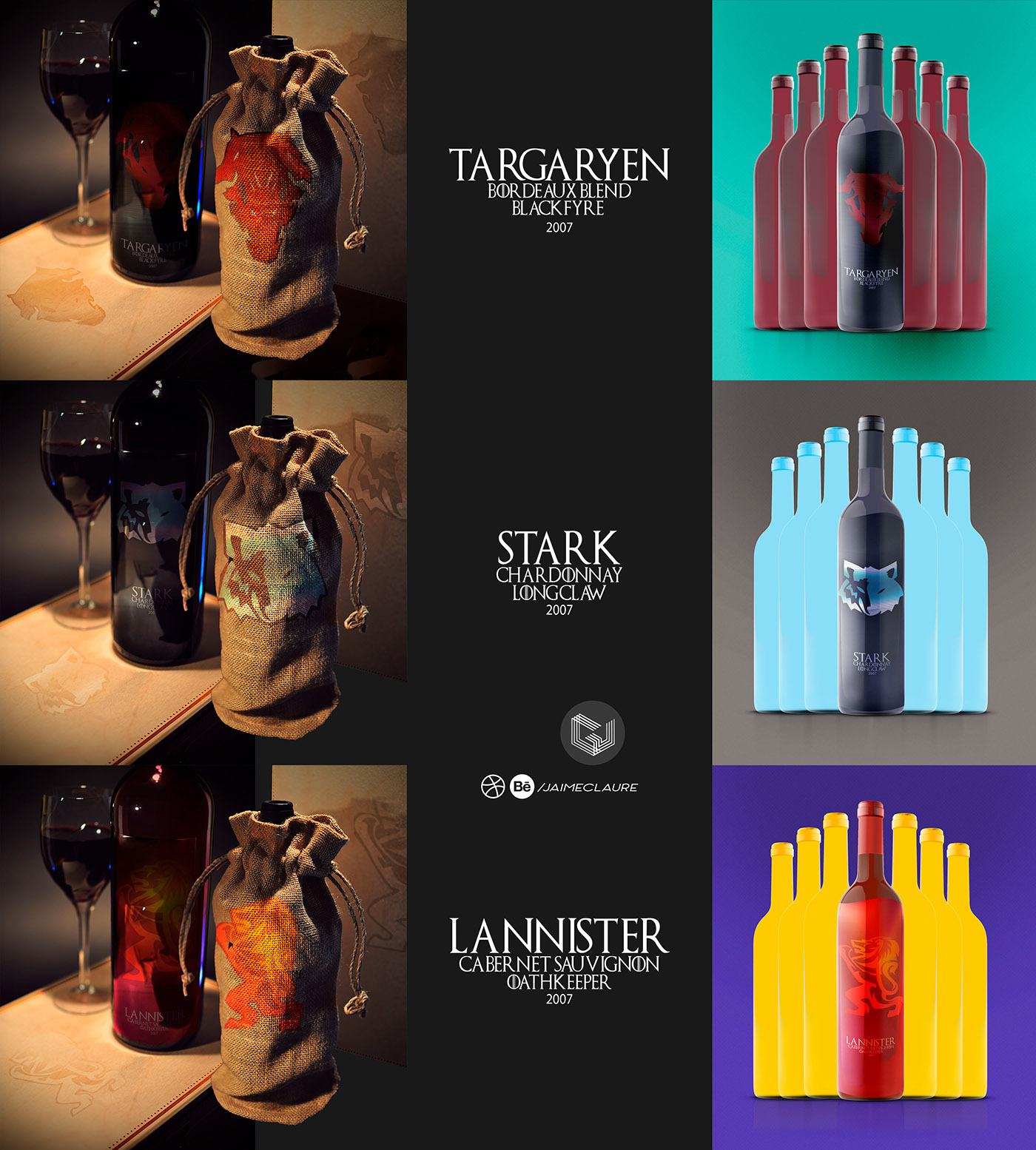 Let's start with our favourite one. Are you a huge fan of Game of Thrones? Or at least just a fan? (There is a slight possibility you are, taking into account the fact how many people watch Game of Thrones). If not, do you have at least one friend or relative who like this show? (We bet you do). Anyway, you will want to buy those Wines of Westeros, if not for yourself – for the loved ones for sure. A great packaging design is an inevitable part of your marketing campaign that is capable of performing a significant part of promotion instead of you. This is an example of a wine label design you cannot pass through in a wine cellar.

Audacia

It's hard to imagine how natural this bottle design looks. There is no need in using any special materials if you want to make a stunning impression on your clients; your vivid imagination would be enough. Intense roots of some tropical vine that enlaces the bottle with traces of tropical atmosphere and the aftertaste of sunny Africa – this is a perfect packaging design for a wine brought from the Dark Continent. As you see, inventive wine labels can conquer everyone with no exceptions.

Nova Vina Vilina
Your wine packaging design should express the balance between how the bottle looks and the way it tastes. In this case, you need to find a smooth harmony even between the color of your wine and its packaging. That's why the example of Nova Vina Vilina is worth mentioning here. This is the case when your packaging highlights what is inside (in our case, the great color of even much greater wines). Such wine label design is notable for being refined and spotless. Agree?

Marketing solutions
If your wine brand already has a stunning logo design and a captivating packaging design, there is just one thing left that can help you to boost your sales. On this stage, everything revolves around various marketing steps that should be taken to spread the product's awareness. DesignContest has prepared a couple of successful wine marketing campaigns for you to understand what makes a wine marketing campaign brilliant indeed.
Chirp & Bloom
One of the best ways to get people interested in your wine is to show them that your product is different and totally worth their money and attention. This principle was followed by Chirp & Bloom. They enabled people to use their wine packaging as a bird feeder. A highly surprising solution, isn't it? However, such kinds of marketing decisions influence sales. You will want to buy this bottle even if you weren't planning to buy any wine.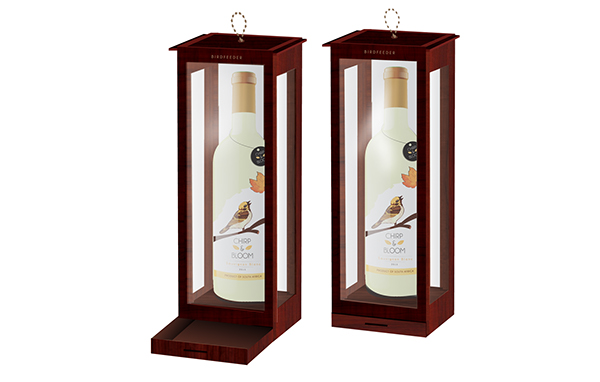 Takeaways for marketers
Original ideas always get noticed and remembered. It's a common truth. That's why the more innovative and non-standard with your wine marketing campaign you go, the better it will be reflected on your sales. Show people that they buy not just a bottle of delicious wine with a strawberry aftertaste but a real piece of art.
Torrent
Italian summer, Italian passion, Italian wine. Sounds like a dream to you? This very dream is corked in a sophisticated bottle of Torrent wines. Speak like an Italian is a wonderful marketing solution that offers you to get acquainted with a fascinating Italian culture through their wine. Speak like an Italian without saying a word, just due to the passion and this delicious drink. Remember, that one brilliant idea can be a life saver for your wine marketing campaign.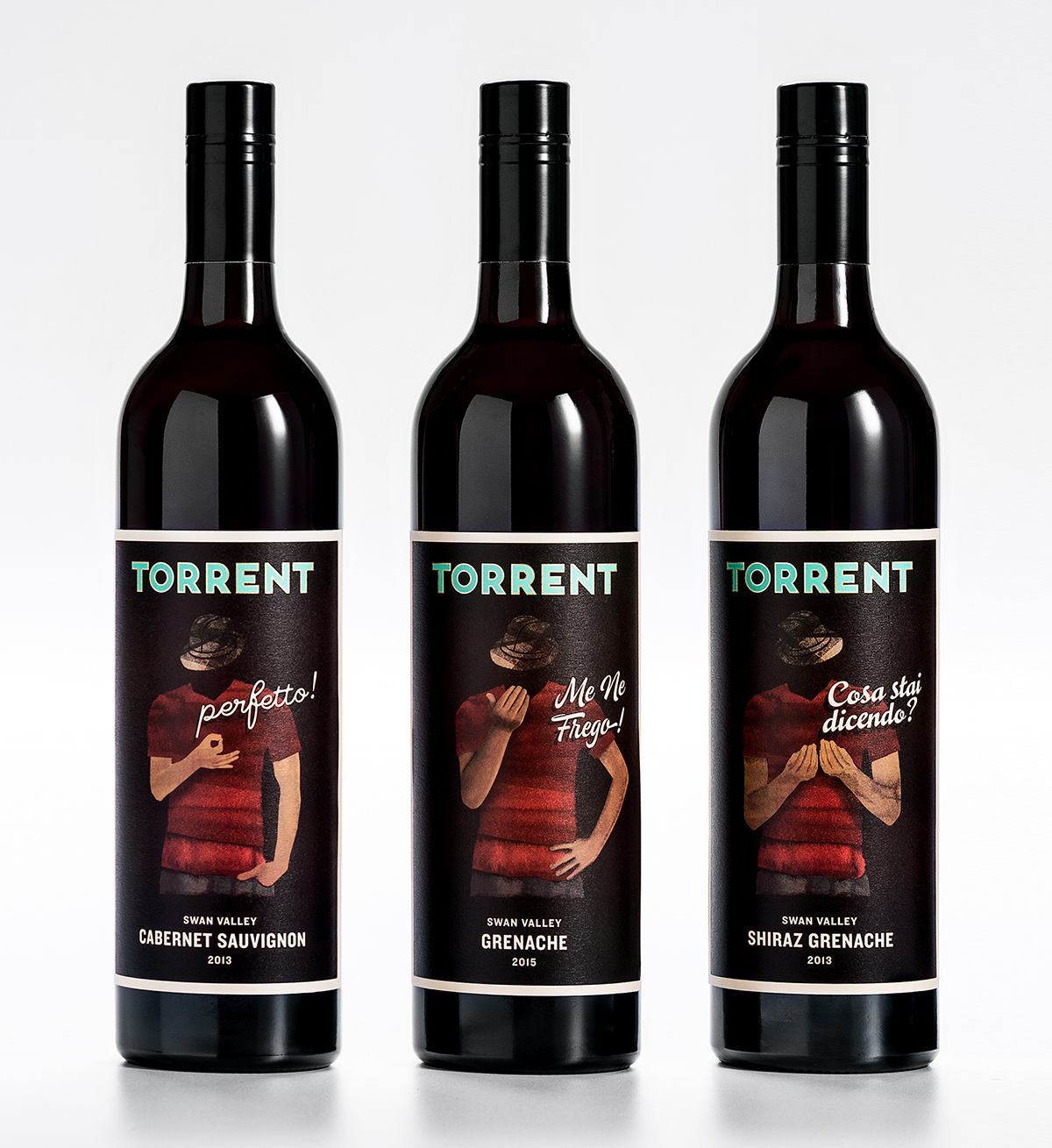 Toi et moi
For Him? Or for Her? This is the question answered by the wine label design produced by Toi et moi. French charm and elegance were chosen to be leading points of this very wine marketing campaign. Making things different is helpful, especially in terms of aiming at winning clients. Even such a simple thing as "wine for him" and "wine for her" may help.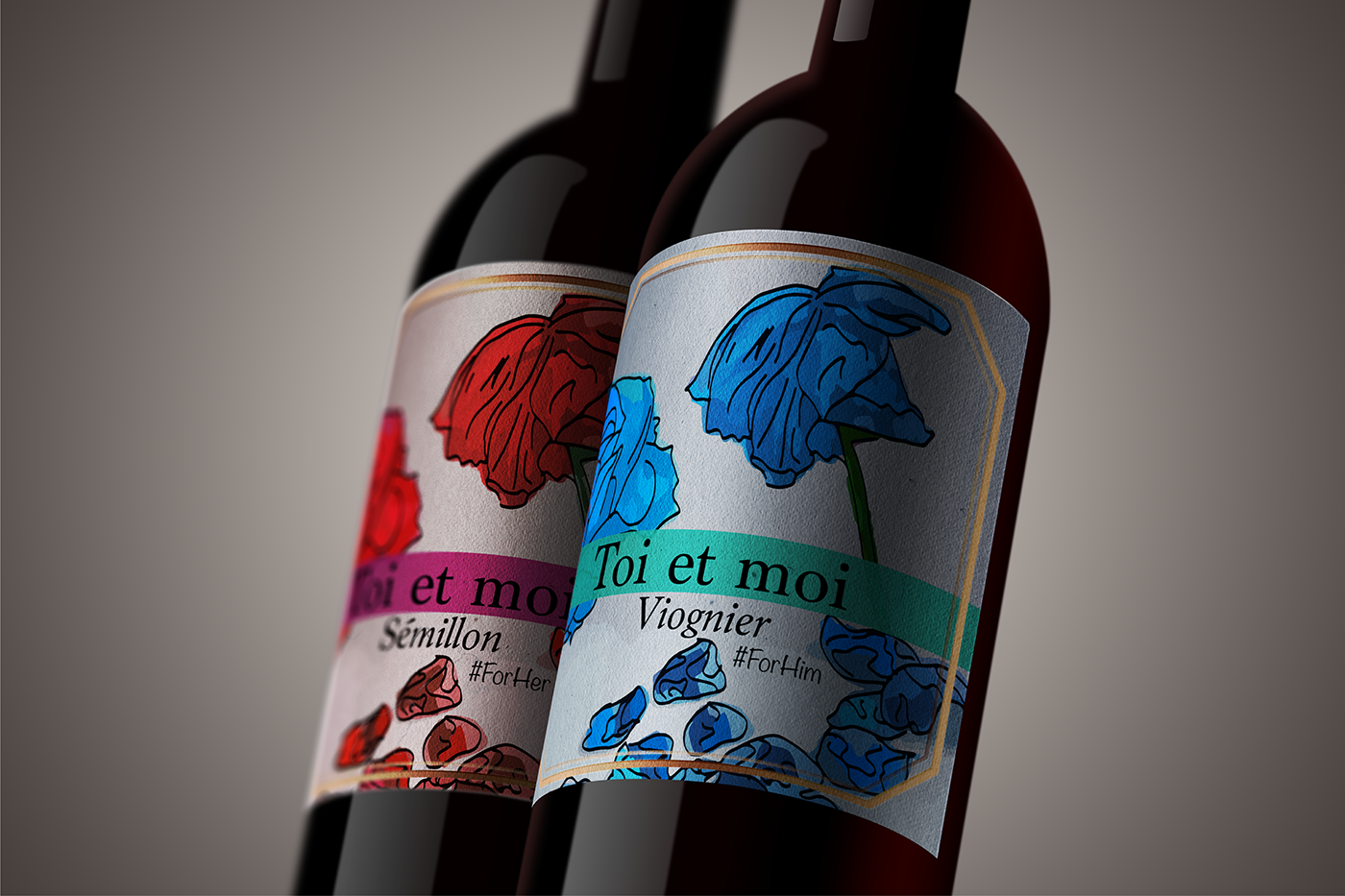 Sparkling XO
Another wine marketing campaign in our collection that tastes a bit French. Your wine label can be hidden with the help of the additional packaging design. With the help of a proper marketing campaign combined with design, you can turn your wine brand into a romantic and sexy gift. Just the way Sparkling XO did.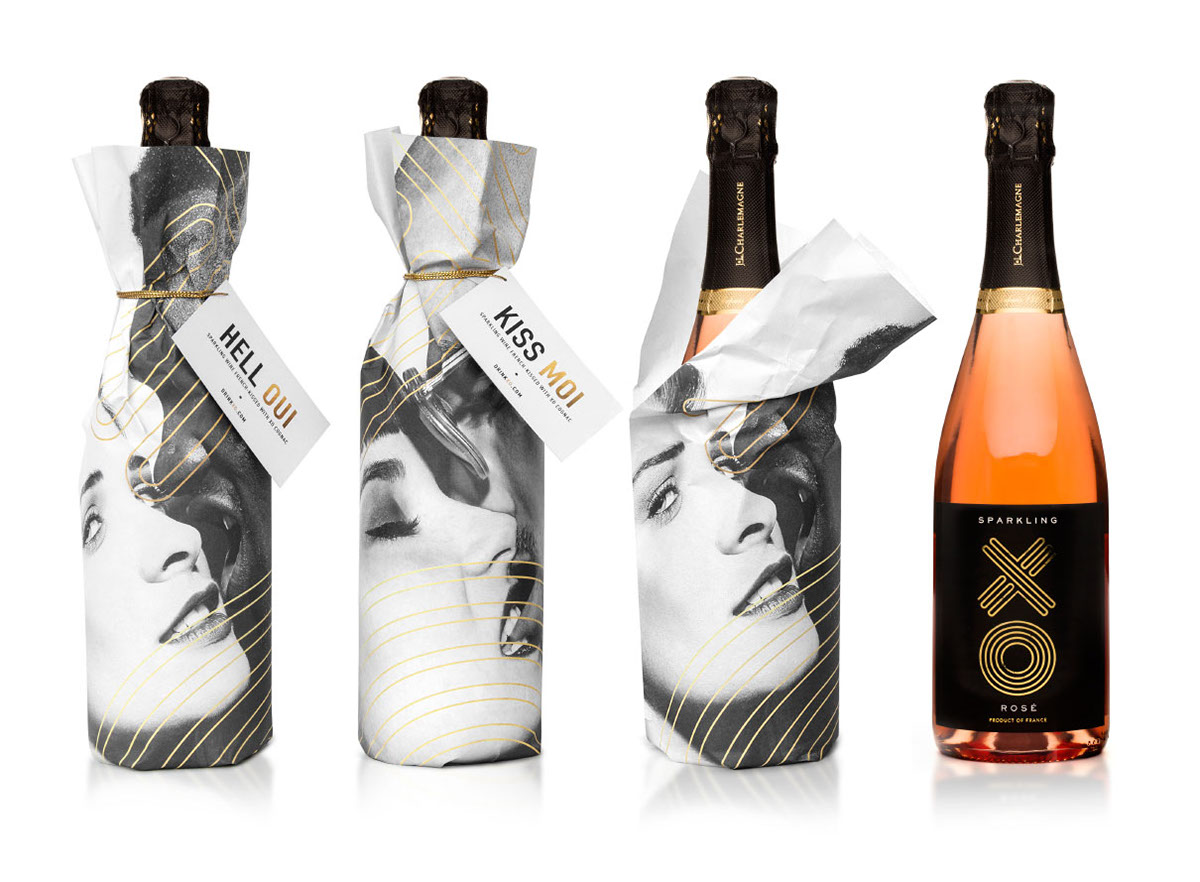 Bottom line
Running a wine business sounds extremely unusual and interesting. In fact, it is really hard due to the competition and the standards that should be met. A proper wine marketing campaign helps you to be different from your competitors, while a good winemaking assists in meeting the standards. If you run a wine business, we do wish you luck, hoping that one day we'll be able to enjoy splendid notes of your drinks.