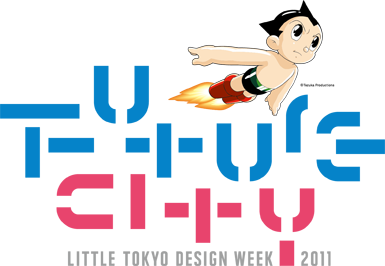 The Little Tokyo Design Festival is a unique event in where artists, designers, and exhibits will showcase works and artifacts related to graphic & urban design, architecture, art, anime, manga, fashion, and even robots! This will be the festival's first appearance and the debut of this event will be on July 13th and will commence on July 17, 2011. Hitoshi Abe, who is the chairman of UCLA's Department of Architecture and Urban Design is the frontrunner of this special event. MOCA (Museum of Contemporary Art), the Japanese American National Museum, and the Japanese American Cultural and Community Center are some of the big participants in this festival. The festival will be held in the Little Tokyo district in the city of Los Angeles, California.
Exhibits and Features
The Little Tokyo neighborhood will be divided into four areas catering to different themes. One area will be geared toward fashion and body, another are will be centered on robots, toys and manga related items, another area will be focused on graphic design and media art, and the fourth area will be concentrated on architecture and urban design. Steel shipping containers will be strategically placed throughout the Little Tokyo district. Their purpose is to serve as to showcase all sorts of artwork and design. One particular container will be dedicated to the recent earthquake and tsunami in Japan. This will showcase photography and accounts of the recovery efforts of the people in Japan. Hitoshi Abe is from Sendai which was one of the hardest hit cities in Japan. There will also be possible fundraising for relief and aid.
One of the main events of the festival will be "Ultra Expo," an exhibit stationed at the Japanese American National Museum. This particular exhibit will focus on the 1970 Expo held in Osaka, Japan, and will showcase photography, models, and film footage.
Another event will be the "Struggling Cities: From Japanese Urban Projects in the 1960's," a show commissioned by the Japan Foundation, and headed by The Japanese American Cultural and Community Center. This particular show will focus on Tokyo and other major cities in Japan in the post-World War II era.
Additionally you will find other special events such as the "Robot Box," which is a show that will spotlight the latest in Japanese robot technology, and the "Year of the Rabbit," a study of the graphic artist Stan Sakai's "Usagi Yojimbo" comics.
There are also talks of possibly making the exhibits a traveling one, and turning the festival into an annual event.