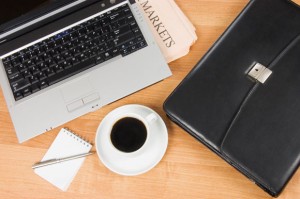 It doesn't cost a fortune to get started with graphic design work. Sure, it can be prohibitively expensive to get your own studio with loads of employees, multiple computers, and a penthouse view-but most people don't start out that way. Instead, try out these bargain tips for some truly fun graphic design money-saving ideas!
While Macs may be the mainstay for many graphic designers, don't feel like you have to take this route. Instead, consider purchasing a PC as a great and more affordable alternative. The main programs most designers use work on both operating systems, but the PC is certainly the better options for those with limited finances. Even better, skilled computer fans can build their own dream PC machine, tailoring it to fit their design needs, but for a way better price than a stock machine!
Don't force yourself to buy brand new, factory direct items. Instead, peruse the excellent second hand, used market, be it via eBay, or the wonderful world of Craigslist. I have found some amazing deals on different items from both of these websites that work wonderfully, all for a fraction of the retail price. Drawing tablets and more are all easy to find on these websites. It's definitely a good bet for designers looking to purchase equipment without the retail price punch!
For the true penny-pincher, the local library can be an amazing place for educational material about graphic design. A quick trip to my regional library branch allowed me to score on a very nice graphic design book by a well-known author in the industry. I could read it at home easily before the three weeks deadline set in and I picked up loads of useful tips and information from it. It can be a little difficult for designers living in more rural locations to score on great books at the library for graphic design, but it is still possible. Some libraries have free shipping and mail book services that might be useful for such interested individuals.
Also, if you are just desperate to check out the amazing print magazines on graphic design (trust me, there are some fantastic ones out there!), head over to your local Borders (hurry before they go out of business) or Barnes and Nobles. These stores have racks of excellent graphic design magazine selections and are great for budding artists. Grab a couple of magazines, plop down in the comfy chairs or coffee house found in most of these book stores, and enjoy the time reading these, for free! Try not to spill any food on the pages though!