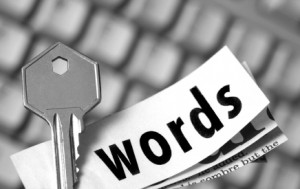 Once you've got your website up and running, your main focus will be to produce good content. Original, rich content on a web page allures an audience, creating more traffic. Accomplishing this is just like getting attention for a new product, it's all about having a hook. This can be easier than it sounds. However, there are ways to go about making sure you produce content that will attract many readers.
Be the answer to your user's needs
To give one of many examples, I saw an advert for ready-made pastry today called Jus-Rol. If you check their website, they give you recipes to use with their pastry. This informative feature encourages people to go to the Jus-Rol website and also, give more reason to buy it. Of course, it doesn't always have to be educational, Internet surfers are even more drawn in by features that will entertain. To skew a Kennedy quote a little: Ask not what your users can do for you, but what you can do for your users.
Different kinds of content
Although blogs can be useful for many sorts of websites, it is not a suitable feature for every audience. Other types of content to consider creating include news clips, stories, reviews, interviews, feedback, forums, chat, discussion groups, polls, announcements and games. If you haven't already decided on the layout of these features on your website, don't worry, you just need some good graphic designers.
Use Social Networking to stay current
Use twitter to get up-to-date information for research, ideas and/or insight into public demand. Look at twitter as a giant, international forum that is being constantly refreshed. If that overwhelms you, remember that each tweet can only be 170 characters or less (check) which makes it easier to scan for relevant info.
Update your information as much as you can. If you don't have the kind of website that needs a blog, try and come up with some sort of changeable data. It will keep your readers interested. For instance, people love inspirational quotes. You would have a prominent quote featured on your homepage that changes each day. Or if you have an e-commerce site, perhaps you could have a box featuring product of the week.
Keep written content Simple
Most people don't have time for long-winded, wordy passages full of intellectual discussion. They just want you to get to the point. So make sure you:
Be concise with short sentences – straight to the point
Use bullet points or keep short paragraphs
Standout with Infographics
Infographics are a colourful, striking way to get information across. It's also a whole new way for writers and designers to collaborate. You will be seeing a lot more of them around on the net. Here is one we've made for all the reasons people love reading Design Contest's blog.