Your clients evaluate your business every single day. If your business receives a suitable estimation, it keeps boosting and increasing. If your clients don't like something, you lose their engagement. You can influence your business perception in many ways. One of the most effective ways would be professional business cards that present your business on the early stage to your clients.
How to make business cards look modern and professional?
Professional business cards help you to endorse your company. If you want to make modern business cards, you need to follow the initial tendencies of design principles. At DesignContest, we stand for this unique shade every modern business cards design contains inside. In order to make your business card design ideas stay out of the crowd, you may choose bright and colorful business cards or replace them with their prototypes, black business cards designs.
Bright Business Cards
Business card design ideas may be bright and vivid which increases their chances to win clients' attention. However, if you mix vibrant colors or make them too saturated, you can spoil the general impression your business card design provides.
1. Management Consultant Business Cards
Rich and intense, the orange color is a real win-win as a corporate color for the company that wants to emphasize its diversity. Designed by Thefish, these modern business cards appeal to us indeed. They seem to be warm and overwhelming, securing people's trust.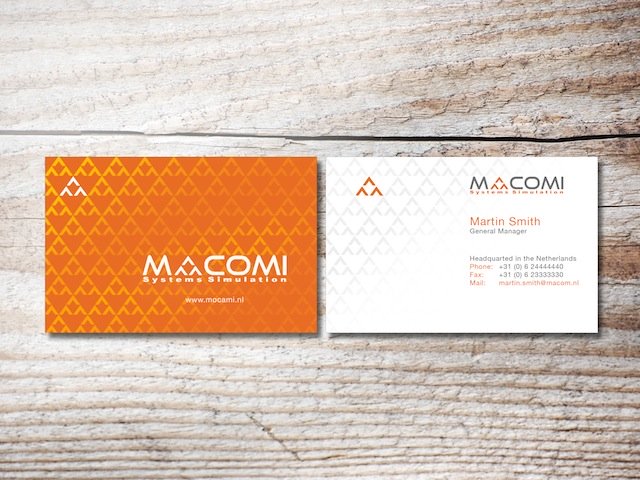 2. A Perfect Blend
If you use elements of photos for your business card design ideas, you need to think of their perfect placement. Doing it in a right way will make your modern business cards differ from your competitors' prototypes. Designed by Finkas, these professional business cards look truly inspiring and magnificent.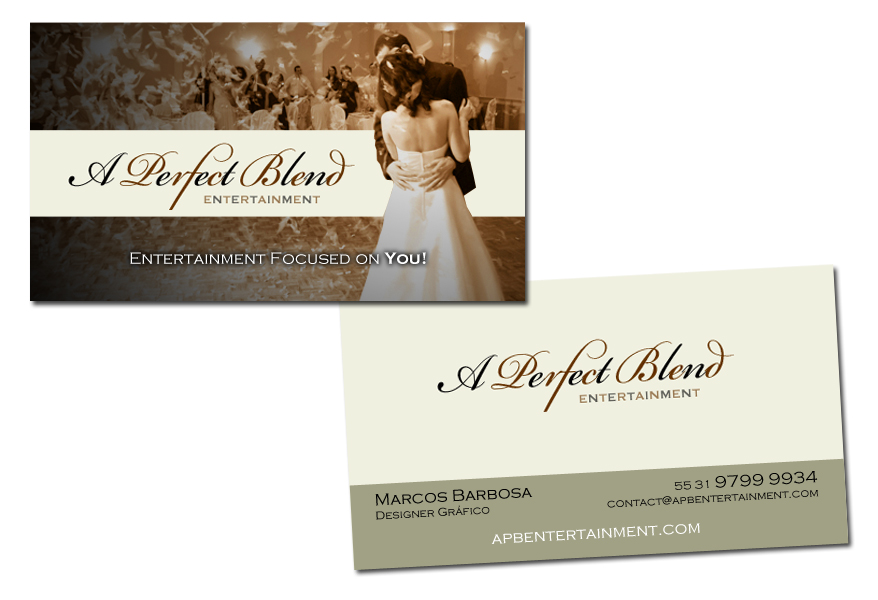 3. Financial Growth
One more modern business cards design created in the orange color was made by Divyagohri. These professional business cards look luxurious due to the golden stripes they contain. A trustworthy company needs to have sophisticated unique business cards which is why such solution seems to be perfect.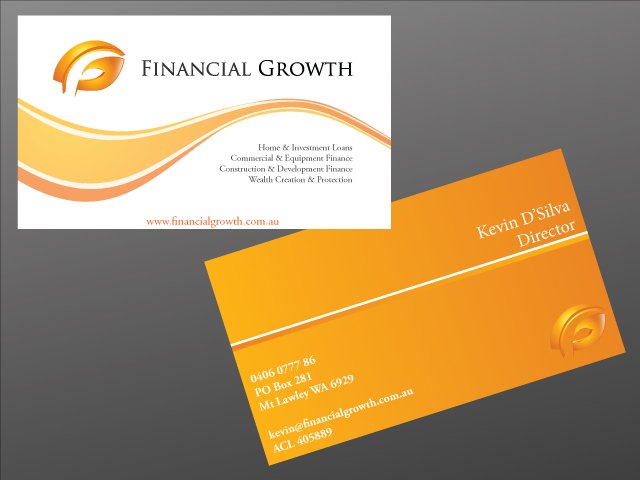 Black Business Cards
Black business cards have always been and will always be trendy. They are smooth and stylish; they can never get your clients bored. Which is why they would be a perfect option to consider.
1. 3BC Interiors & Furniture
Black business cards look great when you combine them with white spaces and letters. This way, professional business cards get more chances to attract the attфntion of people you're interested in. What's more, the following business card design idea provided by HYPdesign inspires you to create unique business cards that will be smooth in terms of people's perception.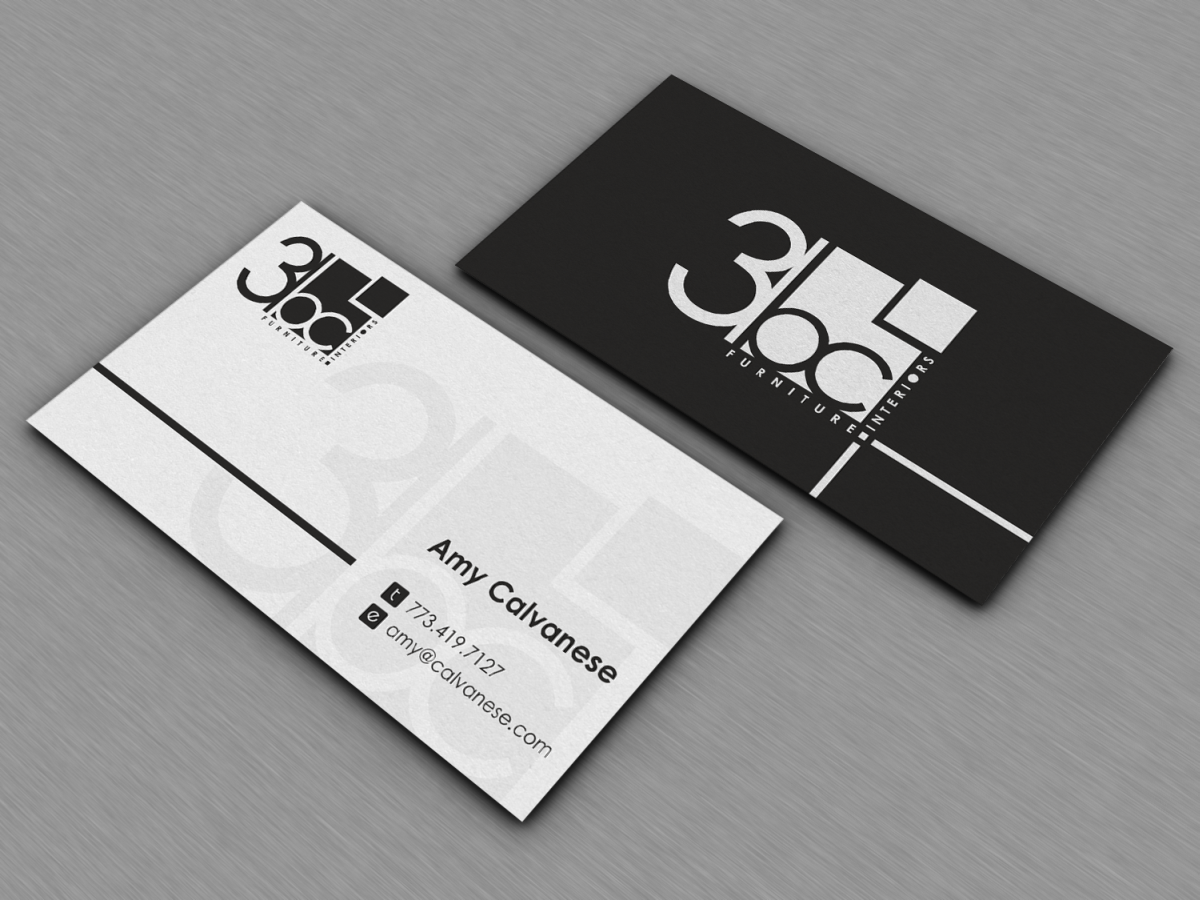 2. Tigerbear Holding
Black business cards can be highly symbolic. Nila, a very promising designer on DesignContest platform, has succeeded in creating a business card design that would reflect symbolism and secrets hidden inside. Black can be mysterious if associated with darkness, so what's hidden inside this darkness. In the case of such black business cards, it's blue tiger's outlines. These outlines make such unique business cards even more exquisite.
3. Jake Ralston
If you're looking for some business card design ideas that will facilitate the process of creating original black business cards, you can gain your inspiration from the business card design by Bobo. Modern business cards cannot exist without creative thinking. Business card design ideas provided by Bobo include this creative thinking, making a business card design look far more prosperous.
Business card designers: most active on DC
These people know exactly how to make a business card the way it would attract all eyes. With their highly professional and inventive attitude, they turn the process of a business card design into a real art.
HYPdesign is one of those designers DesignContest can be very proud of. This designer creates the most professional business cards you could possibly see. Feeling and perceiving the brand, HYPdesign reflects the strongest features the company has in its business card design. Meet 3 unique business cards designed by HYPdesign on DesignContest.
1. Saarth
Great custom business cards should speak for themselves. They should show how reliable your company is, especially if you work in the sphere of consulting. HYPdesign succeeded in following this design rule while creating a business card design for a consulting firm. Such modern business cards don't need any additional embellishment because they already look superb due to the correct placement of all the business card design elements.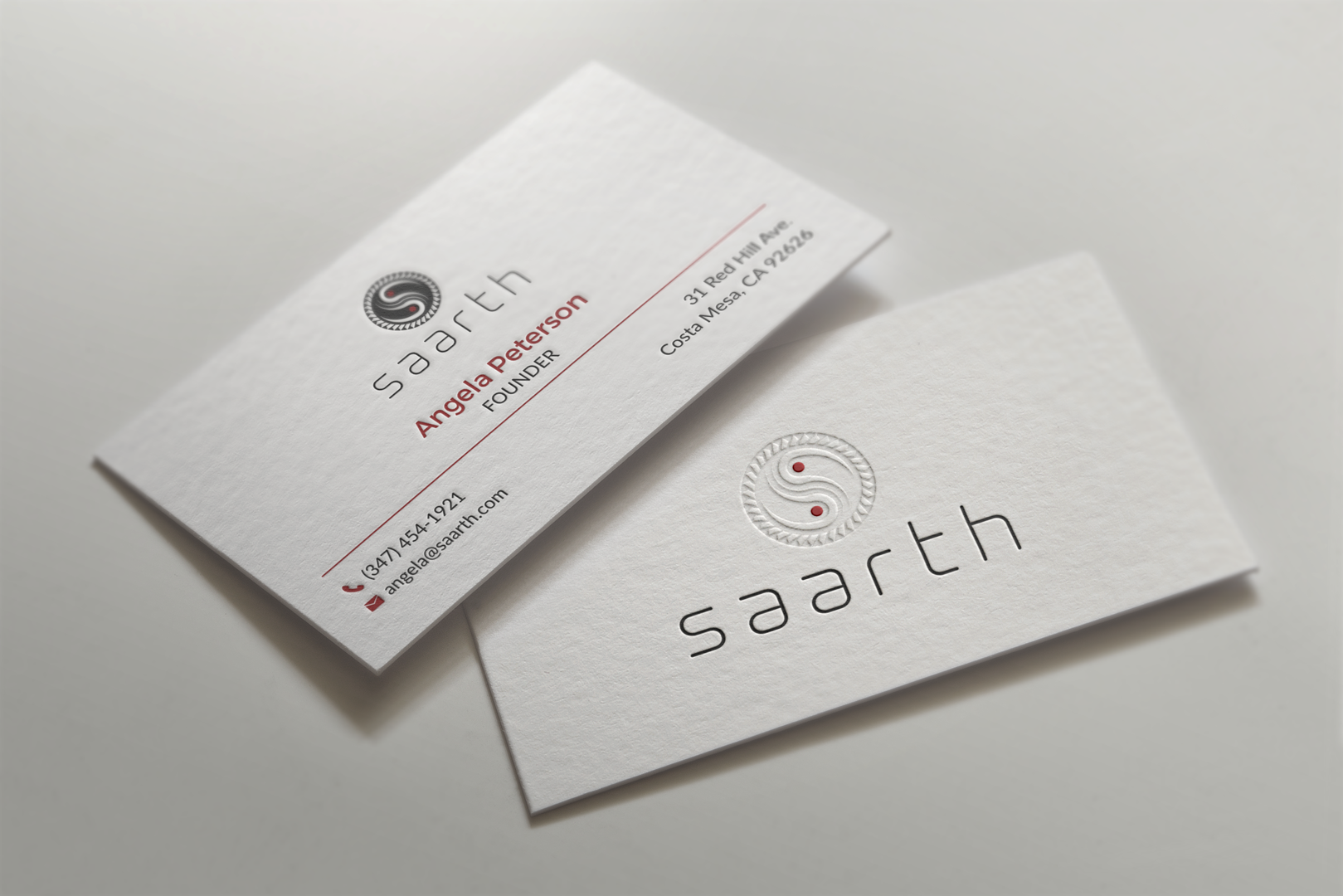 2. Equity Trader
What matters for a business card design the most? Apart from the actual business card size, colors, and fonts, you cannot forget about the business card texture as well. Letterpress business cards are unbelievably trendy. When your clients take your business card, they practically need to feel that you're different from your competitors. What's more, some clients may have a high tactile sensibility. If your business card design feels different and pleasant, you start attracting your clients with this first touch. Which is why the vibrant texture chosen by HYPdesign is so fruitful and beautiful, bringing the best results.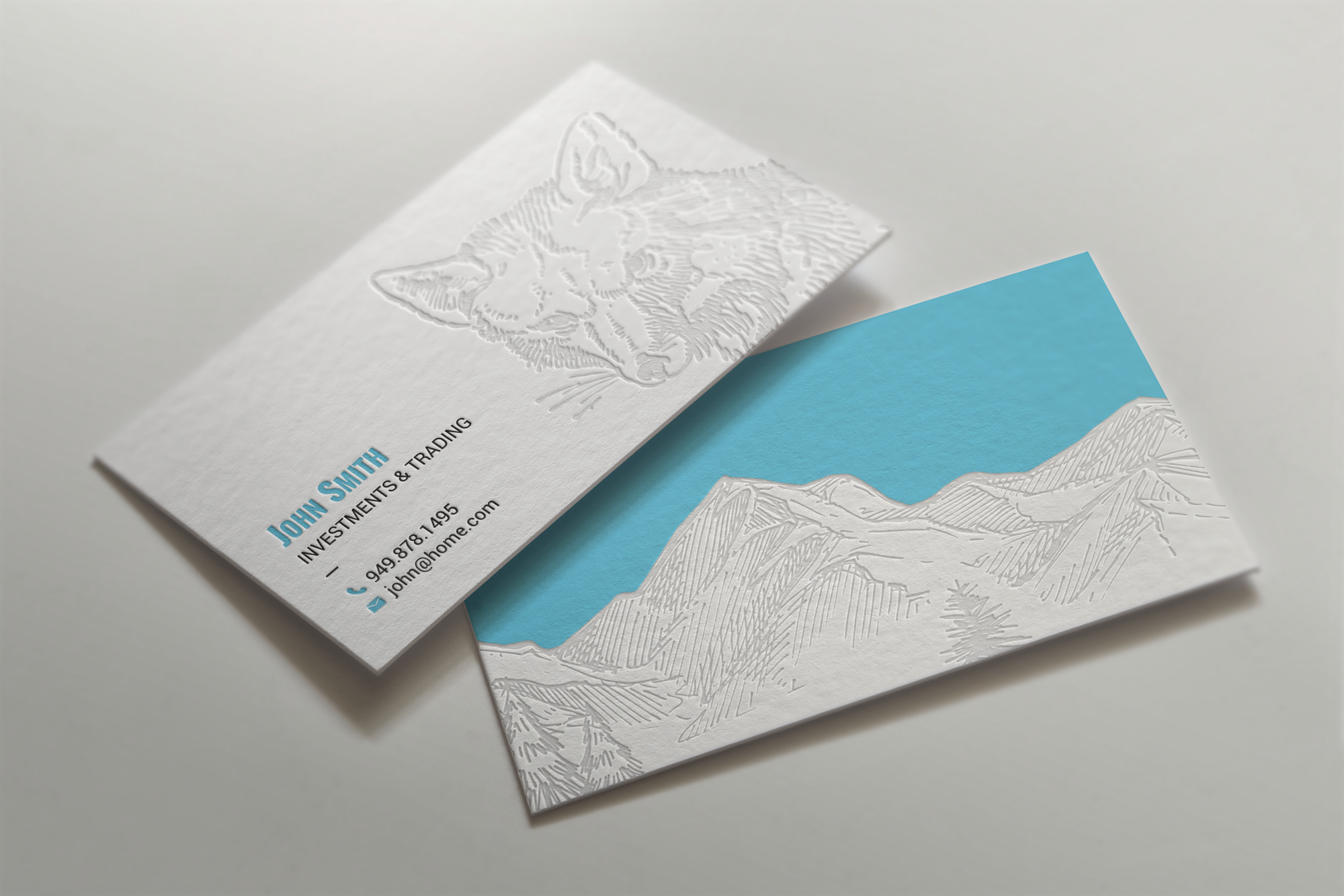 3. Nerd Realty
Every company has a business card. So do your competitors. Which is why successful modern business cards need to be mesmerizing. Taking a look a the following design, you realize that HYPdesign knows exactly what "mesmerizing" means. To make a business card that will be so visual is a very hard thing to do. However, when you look at this transparent business card design, you realize that everything is possible on DesignContest.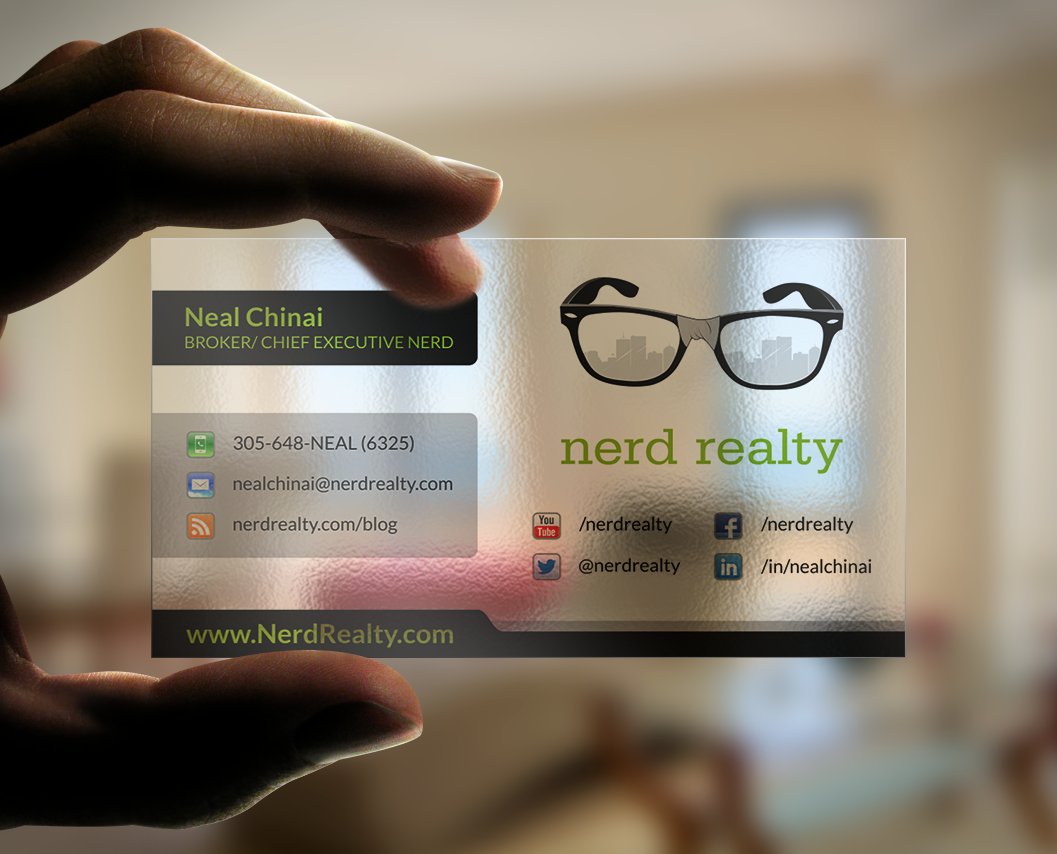 TCMdesign is one more designer whose imagination allows this person to create truly brilliant and unique business cards. If modern business cards seem easy for you to design, take a look at the entries submitted by TCMdesign and you'll realize that business card design can be beautiful and diverse. And far from simple, of course.
1. Show Hire Australia
In the very basis of any dazzling business card design should be an idea. In the future, this idea gets implemented into life by a designer who either succeeds in showing it to people or fails. In the case of TCMdesign, the idea was implemented in a great way. These cool business cards carry light inside. The same way the company they represent does.
2. Lionsmark
What can show the strength of your company better than a business card design? Best business cards help their companies to grow, drawing refined association lines in the minds of the clients. Having an inspiring logo design (in this case, a gorgeous lion) is no issue when this logo isn't placed right on the business card design. TCMdesign is well aware of that, placing the business card design elements the may they rivet our attention.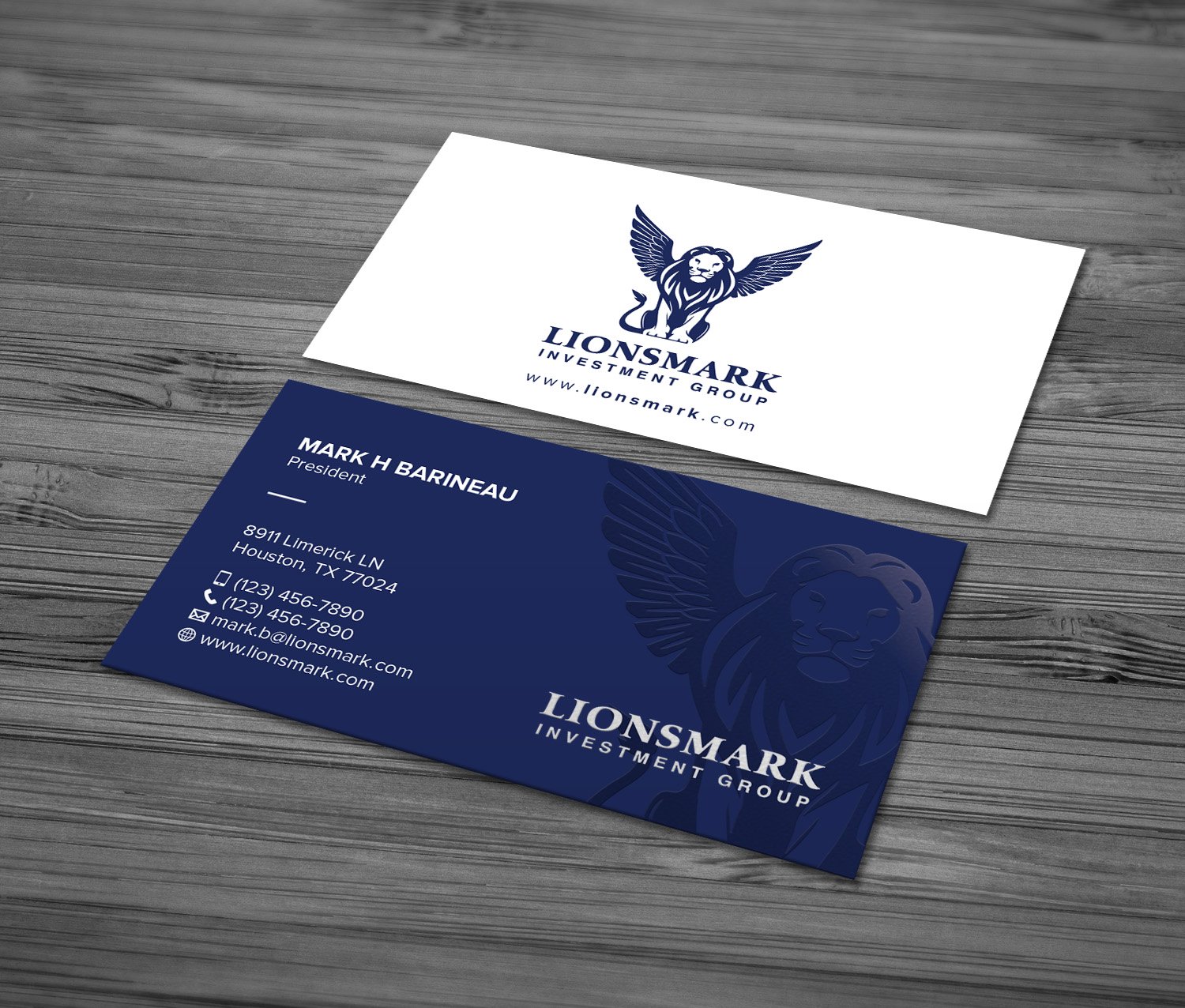 3. Avant Partners
Turning a business card design into a business weapon is a true art. Making modern business cards work for you is your main aim when you begin to design a business card. Which is why it is important to pay your attention to every detail. The next business card created by TCMdesign was created with as much attention to the details as it was only possible. Which is why a business card size, its colors, fonts etc. look as if they were a perfect match.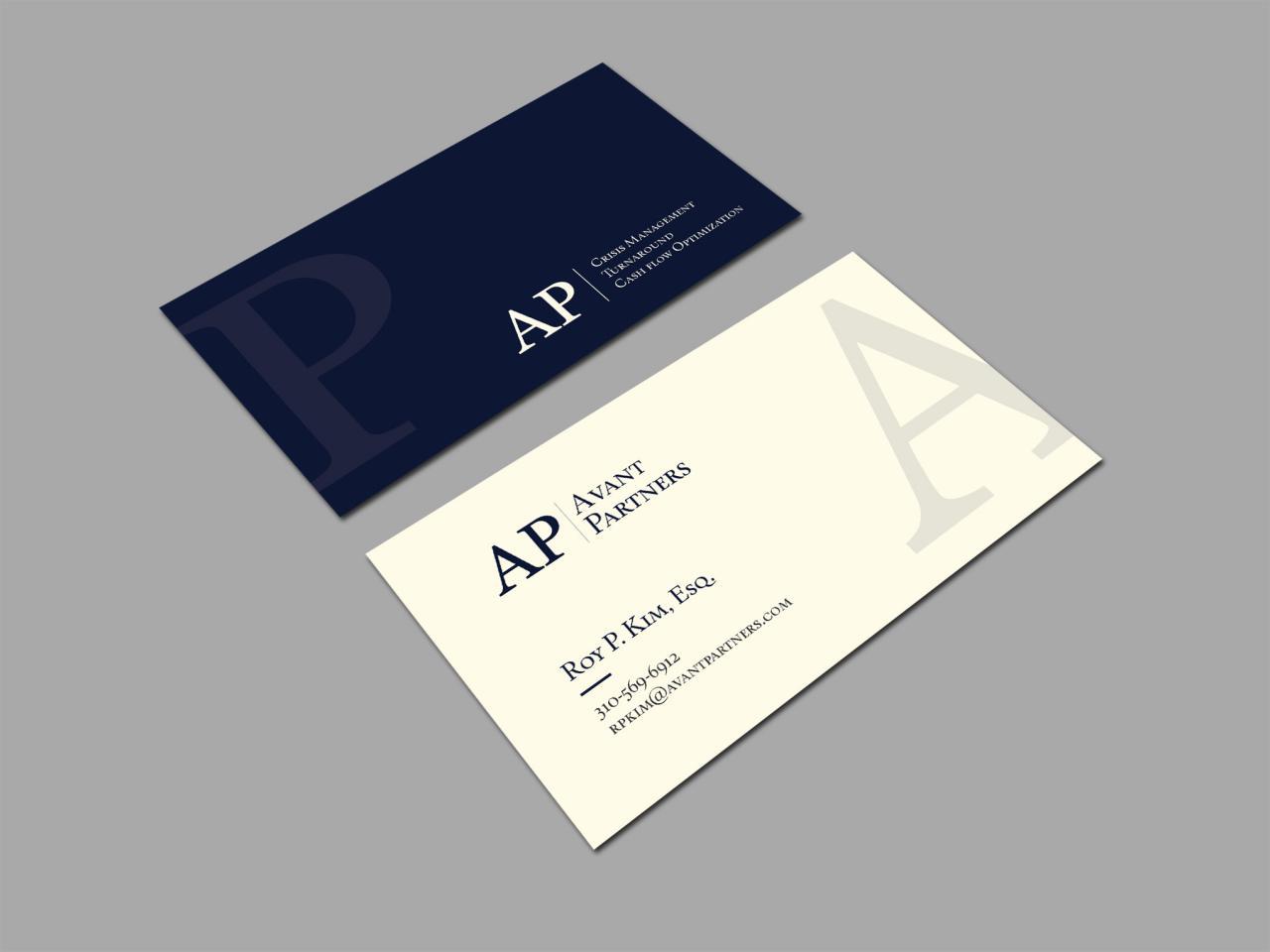 Moonart is a designer who knows how to create cool business card designs using the combination of smooth lines and various styles. One of the most important things when it comes to a business card design is not to make those business cards boring. With such designer as Moonart, "boring" is probably the last word that comes to your mind when you think of business card designs.
1. HRG
Using two colors to create a cool business card design isn't a fresh idea. However, this idea has always been working which is why it doesn't mean it isn't brilliant. That's why the following business card design looks so bewitching. It proves once again that inspiration is in details and in the ways these details are placed on the business card design.
2. Afrah
Chasing after modern business card designs, don't forget about making them elegant and sophisticated. Sometimes, the combination of simple lines may be of a great help for you. Especially if you know how to use them clean and sound. Modern business card designs can be inspiring, can't they?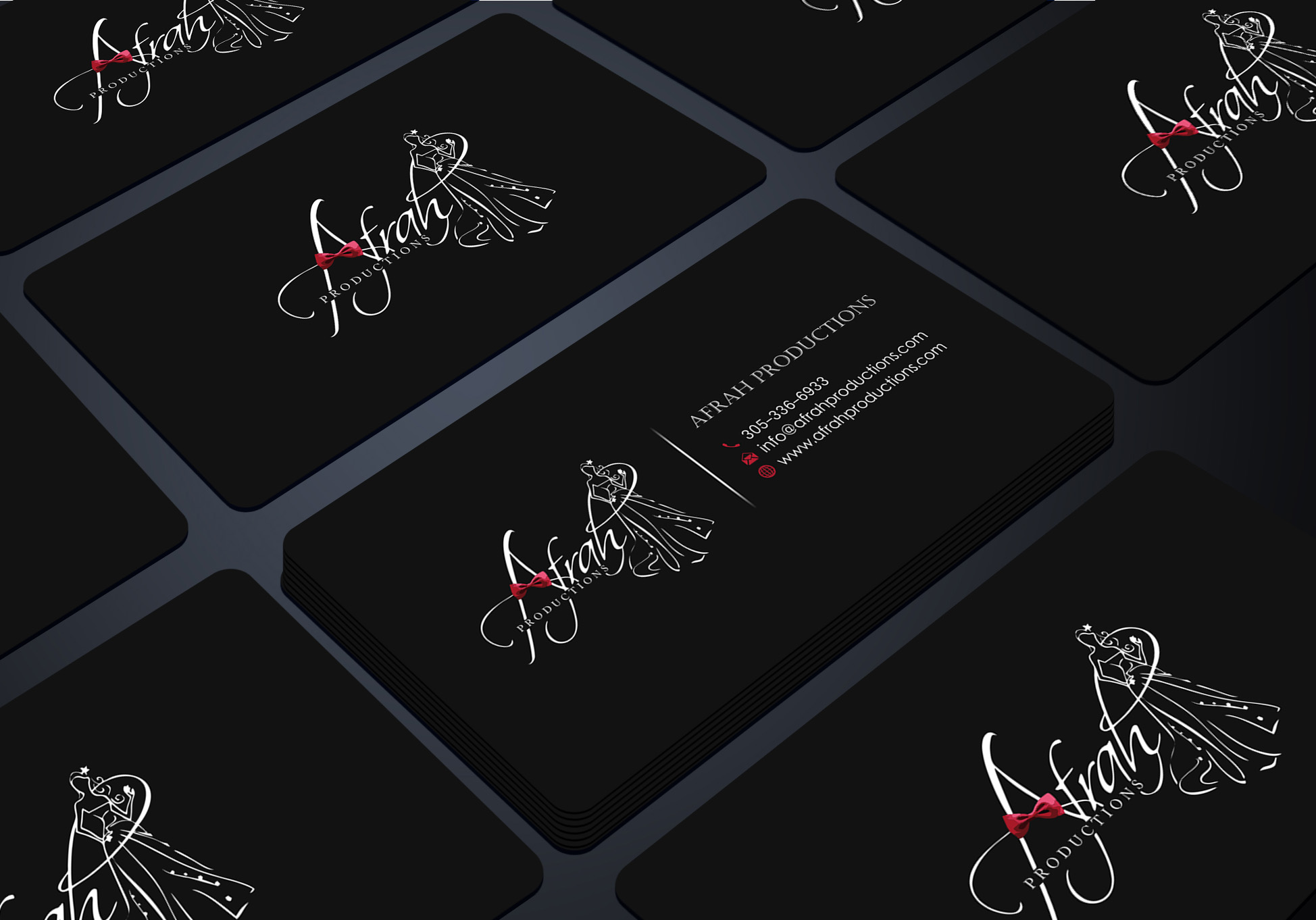 3. Merit Capital Mortgage
Once again, a good business card design is all about lines. And the way to make these lines work for you. Geometry can be crucial if you want to create cool business card designs with quite a right impression.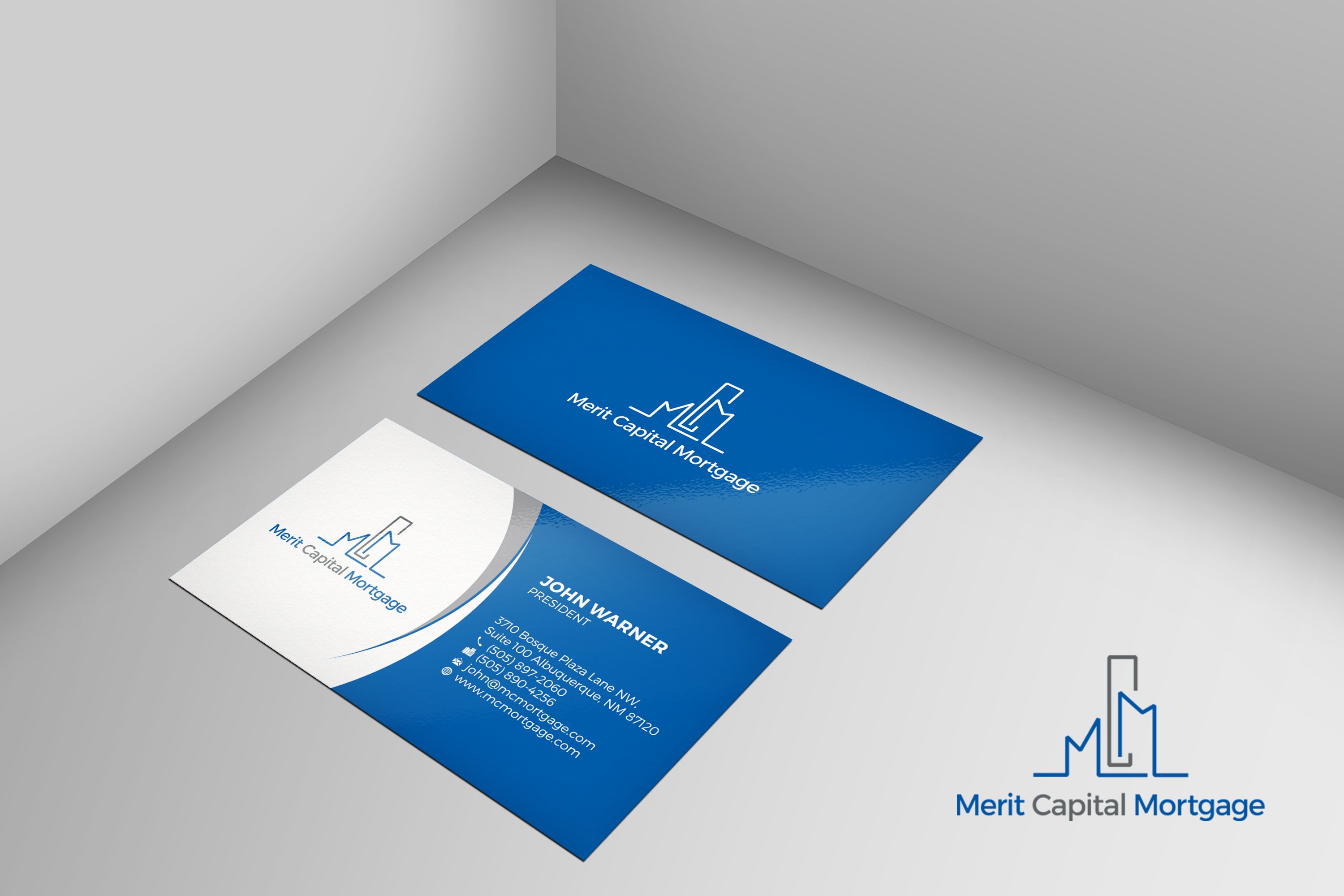 Rajagee is a designer who thinks out of the box. Non-standard and bold decisions get reflected in the business card designs provided by this designer. Modern business cards need to be daring because they break the boundaries between "ordinary" and "creative", making business cards look highly original.
1. Trend IT
When you know the business card design is great, it feels as if all the pieces of a puzzle matched. Cool business card designs always feel "right". Sure, one business card cannot attract millions of customers to your company. However, it can be intriguing enough to get a couple of clients wonder what else you can suggest. Especially when it comes to the sphere of IT technologies.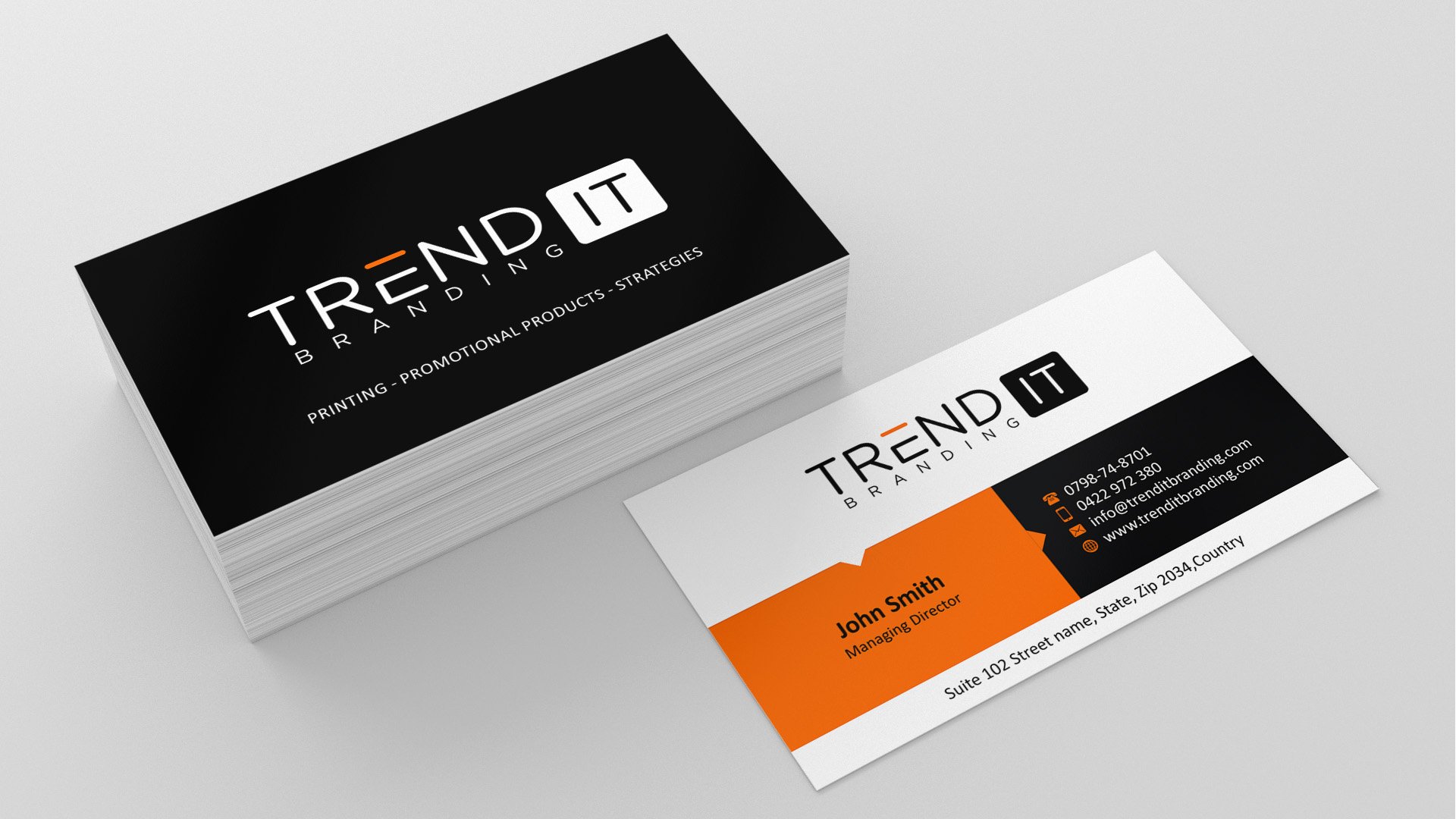 2. Armor Guys
Size matters? Yes, when it comes to a business card size. Along with its shape. If they are unusual, they have better chances to survive in your clients' wallet – people don't throw away things they like. Take a look at the following business card design created by Rajagee and feel the influence one business card design can have upon you.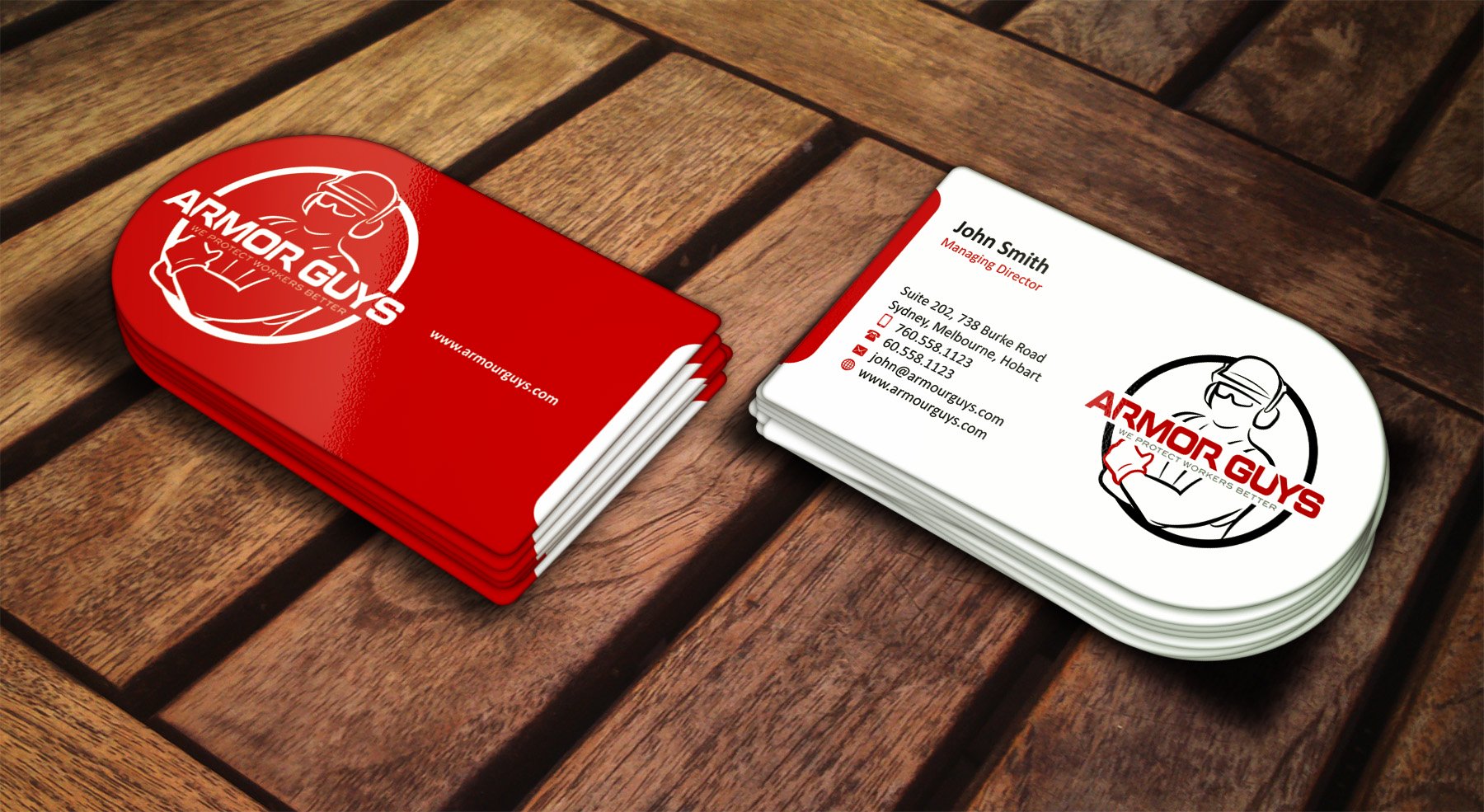 3. Mermans Architecture & Design
Professional business cards demand a lot of concentration in the process of a business card design. How to make business cards look clean and airy and also add a bit of luxury and diversity to them? You may want to follow such business card design ideas as those presented below. Custom business cards will look even better if you add some hints of what your company deals with (in the case with Mermans Architecture & Design, Rajagee added architectural masterpieces to these unique business cards.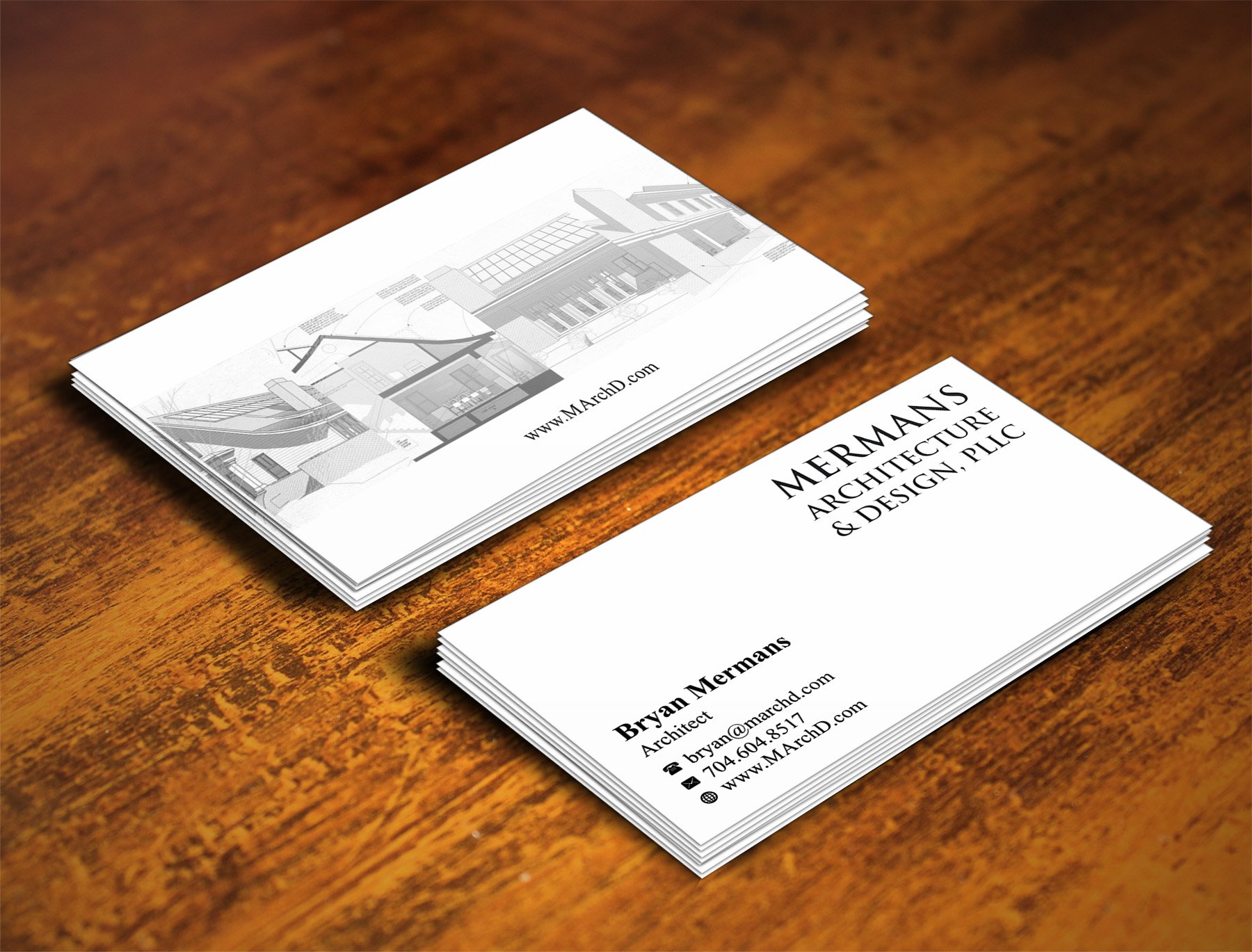 Bottom Line
Professional business cards are a challenging project with daring goals. It's all about their uniqueness and simplicity. DesignContest guarantees: if you launch a business card design contest on our platform, you'll be satisfied with its results for sure.