A good website is a helping hand when you are planning your wedding.
First of all it's an indispensable guide to your guests, which covers all the needed information: what, when, where, who, how to get there. That can really make your life a bit easier because there is no need for you to tell the wedding details hundreds of times to each guest. The date, wedding dress-code, wedding day info, menu, logistic, RSVP, wedding list, hotel suggestions for your non-local guests…

And more than that you can get your guests excited about attending and add information that helps to feel comfortable. Maybe some of your guests know a little about your bride or groom or about your love story and how you met each other — you can tell them and help to know you better! You can put on your wedding website a short bio of your guests, show some photos of your wedding preparation, details of the wedding party — just add some personality and share the atmosphere with your guests
Considering all that we have gathered some useful points, which might help you to create an excellent website for your wedding, and provide it with some creative examples for your inspiration.
 1. Be visual and use live photos with your real emotions
People tend to be visual, so using high-quality photos for your wedding website is a good idea. What is more, the photos would keep your website visitors busy. That can be the cover photo, representing how happy you are together, or set of photos in your wedding theme. Romantic, serious, wacky, chic, funny — whatever you want. By these photos you can capture the spirit and atmosphere of upcoming celebration.
Add your engagement photos, the details of your wedding preparation, the photos of your love story or place a pinterest board with photos you like — your wedding website is a place where you don't have to worry about over-sharing like on your facebook page. You can also accompany the wedding schedule with photos of locations to help your non-local guests to find them.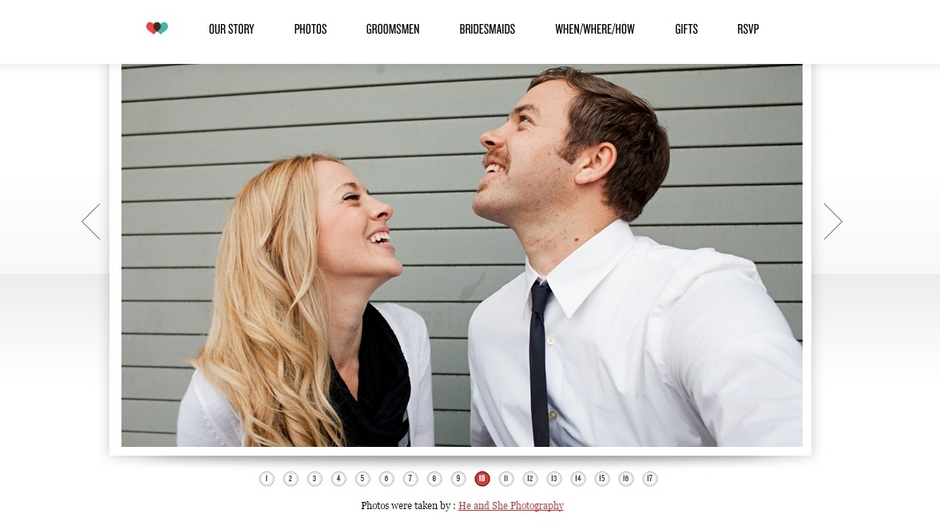 2. Keep your own style
Of course, there are dozens of classic themes for wedding websites as well as some usual color palettes and they can save your time. But it's your wedding, so make your website memorable for you! Choose something special for you and your love story, tie it up with your wedding theme. Make it at the cartoon style or retro, western,black-tie, "the great Gatsby" or minimalism. Let your creativity go!
 3. Stay tuned with trends
Use big and high-quality images, try to use huge headlines to catch the attention of your visitors and underline the most acute information. Look at the serif fonts and lettering, high detailed typography or hands written fonts, drawn illustrations and sketches or parallax-scrolling to make your website wow.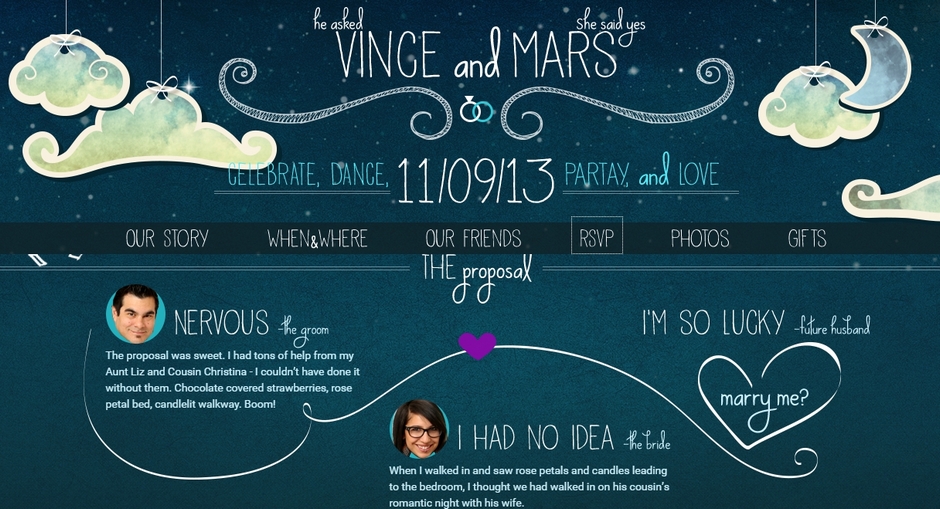 4. Be up-to-date with technologies (of course, if it fits your wedding theme)
How can you use some of an everyday media for your benefit? Just think of that!
 – You can organise a livestream at Google Hangouts for those of your guests who can't attend your wedding for any reason
 – At Flickr or another photo-sharing service you can organise a place to access all wedding photos
 – Google maps help you to share the link on your location, so out-of-towners can look it up on their phones
 – One wedding hashtag at twitter and instagram helps you to find all photos of your event after all and enjoy that touching moments once again
 

5. Optimize your RSVP
You can organise an online RSVP system on your website, that can make the communication between you and your guests easier and quicker. Moreover you can add "plus-one" option and menu preferences here or even collect songs request to built an excellent playlist for your wedding day or pick up wishes or marital advices.
But don't forget about offline RSVP at the usual form, that is familiar to your older/more conservative guests.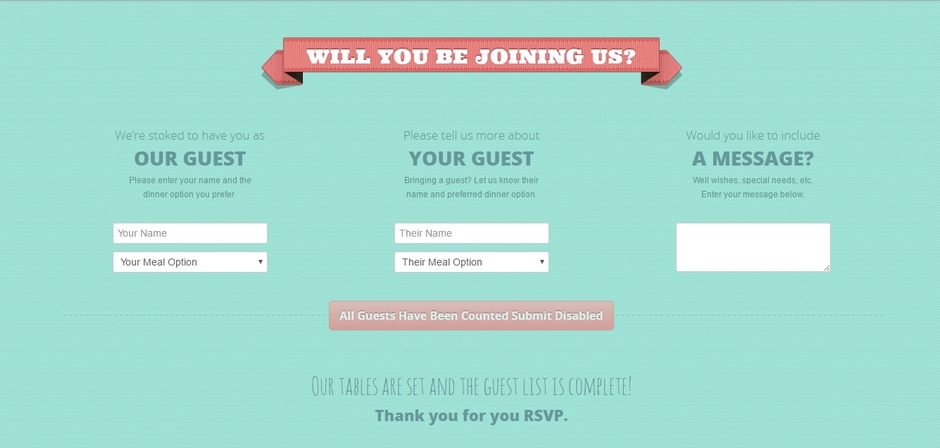 ---
And here are some more examples for your inspiration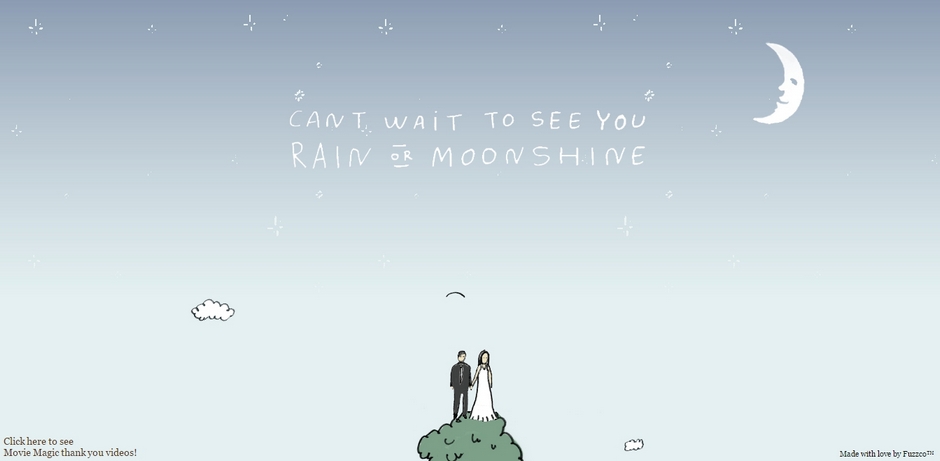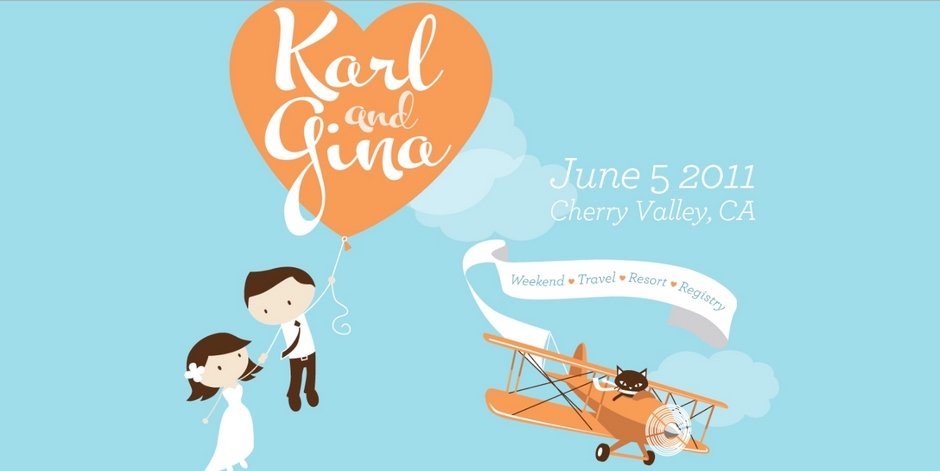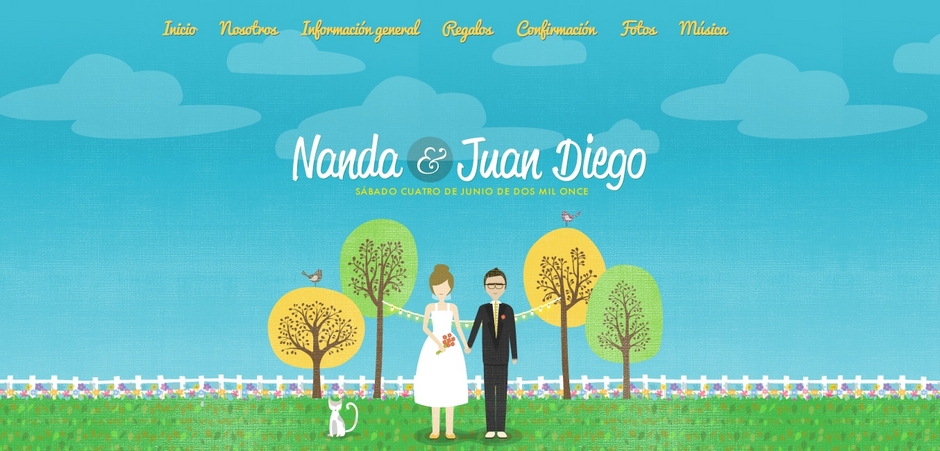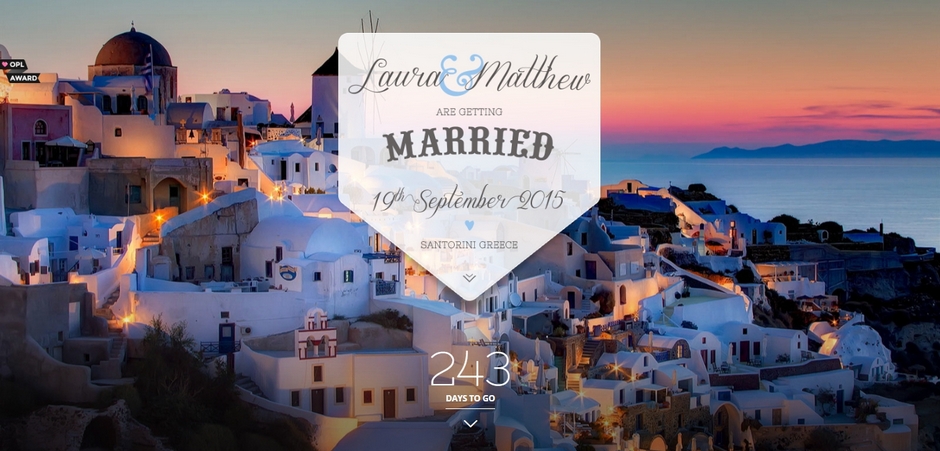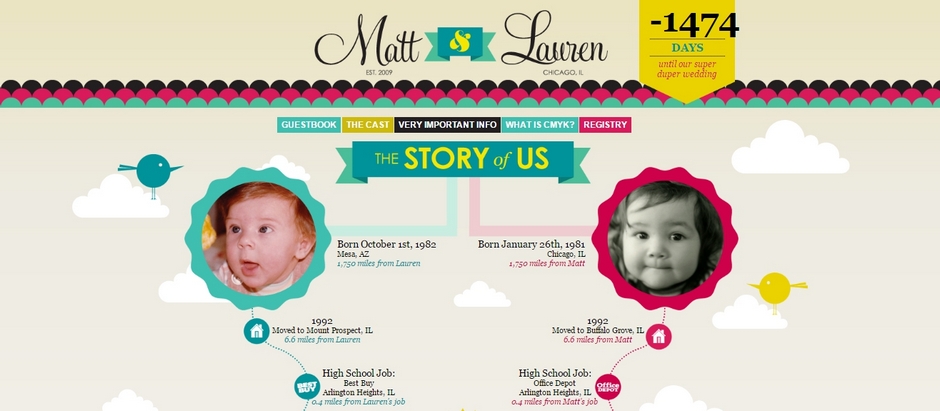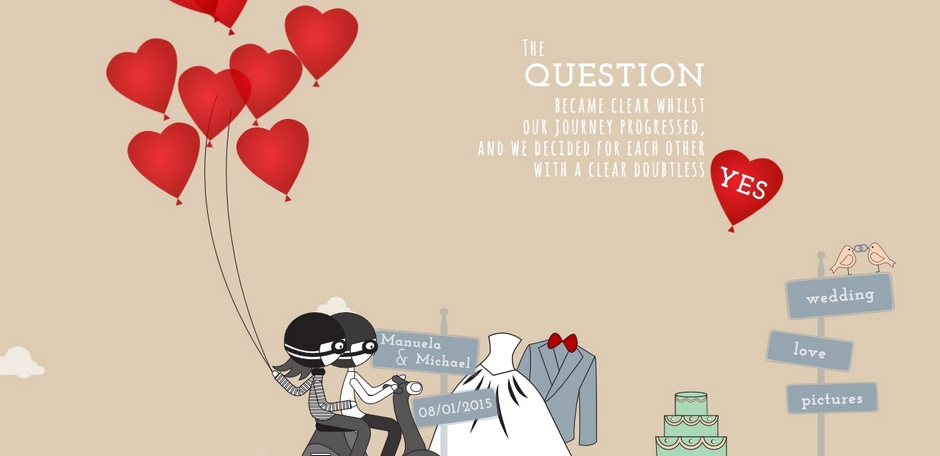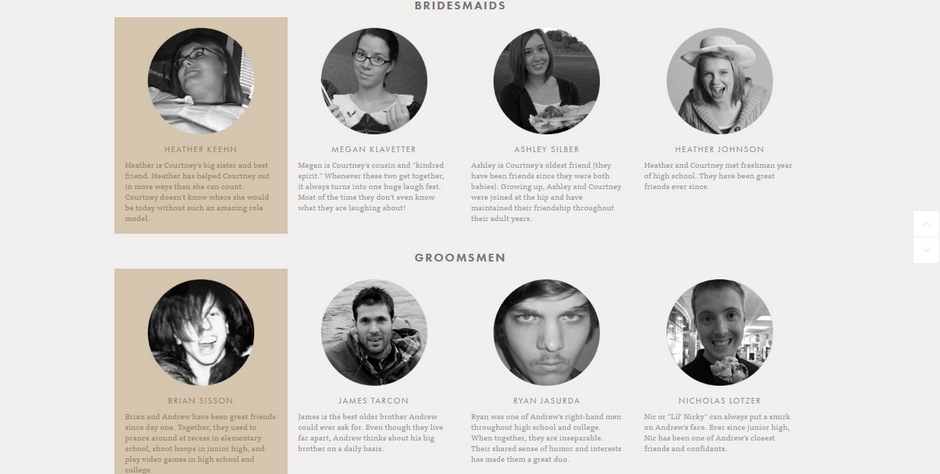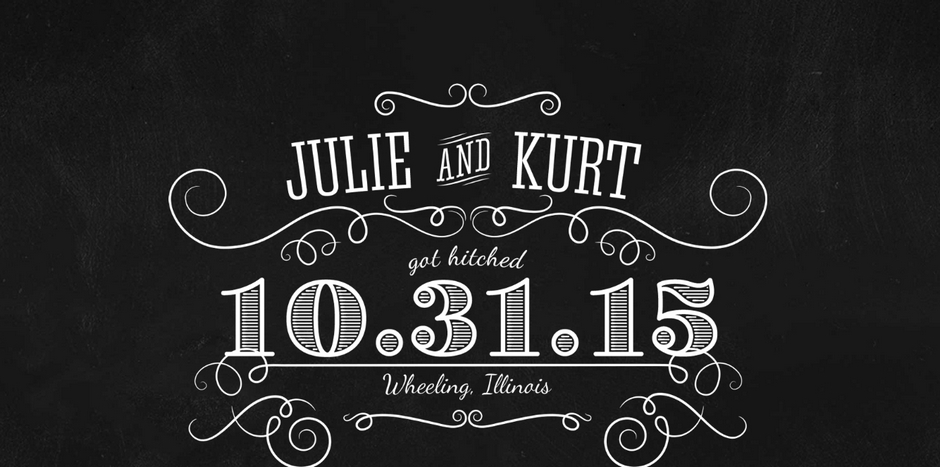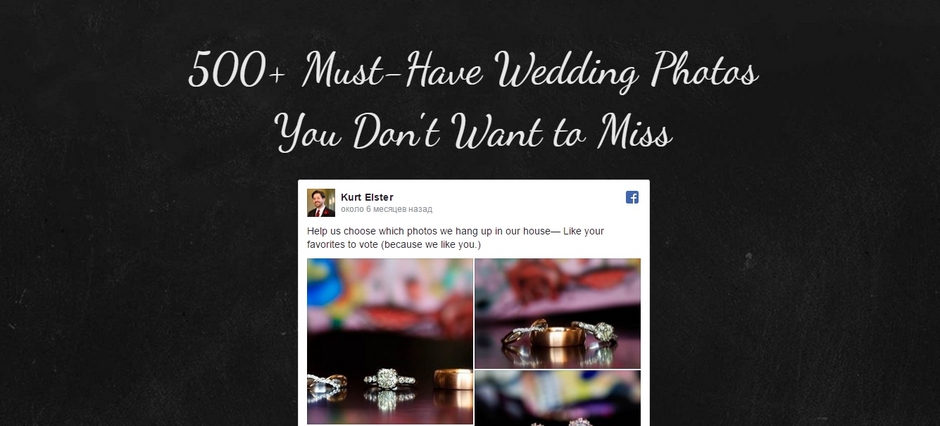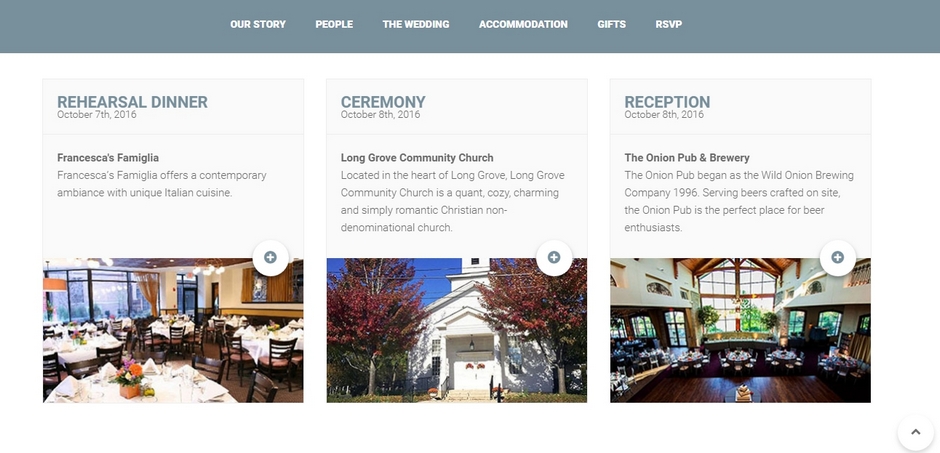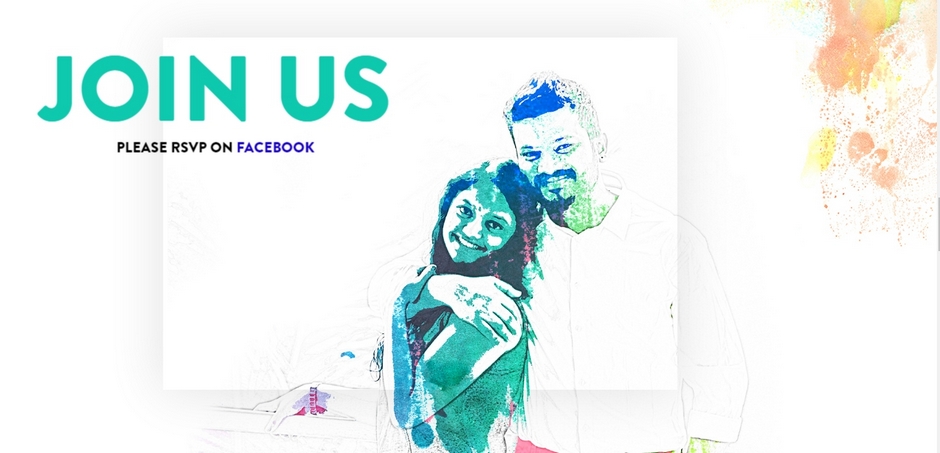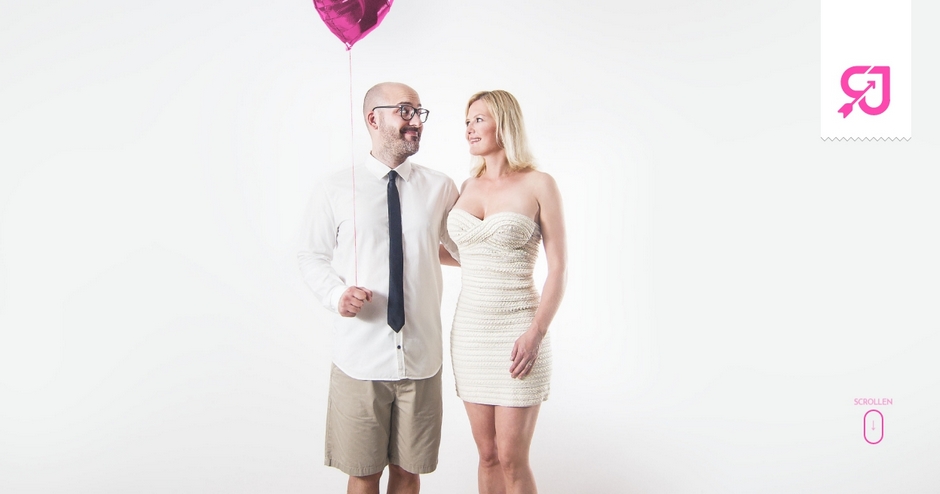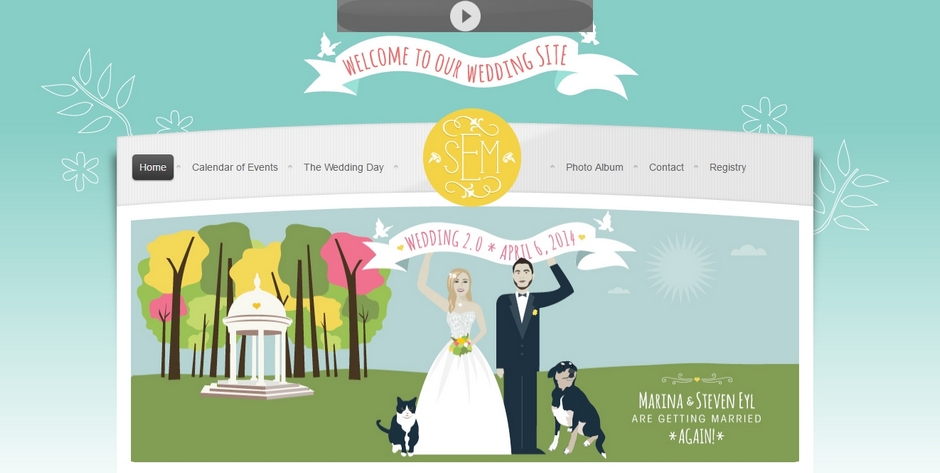 ---
Hope, these awesome wedding websites examples will inspire you to make your own site in a creative manner and share your touching event with the closest to you.
Or if you are already married — see our examples and remember the most exciting moments of your wedding