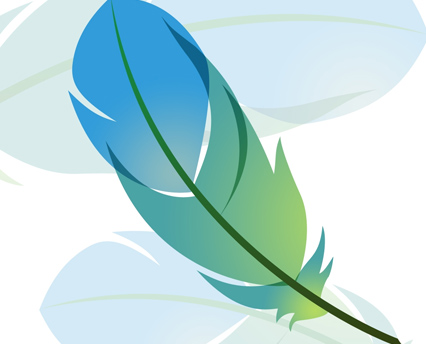 Photoshop can be a bewildering and overwhelming program for beginners to use. The myriad of filters, brushes, layers and more can be a systems overload for even the most hardened designer. However, loads of tutorials are available online to help ease the Photoshop learning curve. For those who don't yet own Adobe Photoshop, fear not. You can download a 30-day free trial of the latest version of Photoshop from the Adobe website. Check out these top Photoshop tutorials to help get you started!
Photshop 25 minute Basic's Tutorial:
Lifehacker is one of the top tech websites and they offer info on everything from unlocking an iPhone to teaching yourself Photoshop. Check out their wonderful "Learn the Basics of Photoshop in 25 minutes" tutorial. This is really a must-read tutorial to introduce new users to Photoshop, with a great format and helpful images. Definitely start here if you are just learning Photoshop for the first time, you won't regret it!
You Suck at Photshop
This humorous series of tutorials is aimed at people that, well, suck at Photoshop. That's fine! Tackle these tutorials and you should learn a lot (and get a few laughs in as well) with the creator, Troy Hitch. It's basically a series of videos that use self-depreciating humor to demonstrate Photoshop tips and techniques, with two seasons and roughly 30 episodes total. Each runs around 4 minutes long, so they aren't a pain to sit through. Enjoy!
Tackle the Toolbox
Need a quick tutorial on the basics of the Photoshop Toolbox? Click over to Tutorial9.net, with their excellent "Photoshop's Toolbox" intro tutorial. It covers the main tools you'll be using from the toolbox, with helpful images and directions to get you started.
Photoshop Filters
Everyone's seen the cool tricks and effects of cool Photoshop filters in action, but do you know how to actually get and use them? It's really easy to learn and Tutorial9's article on filters is a great place to start. While some new users may over rely on filters, they can still be a very helpful tool for even the most advanced graphic design artists.
Layer Masks
Ok, so you understand the basic concept of layers in Photoshop, what's next? Try learning a little about layer masks, an extremely important topic for any Photoshop user. Photoshop Essential's "Understanding Layer Masks in Photoshop" is a great tutorial on the subject and walks the user through the basics of this essential feature. It uses a series of wedding photos to demonstrate this concept nicely, showing how to blend them with the layer mask option. Awesome!