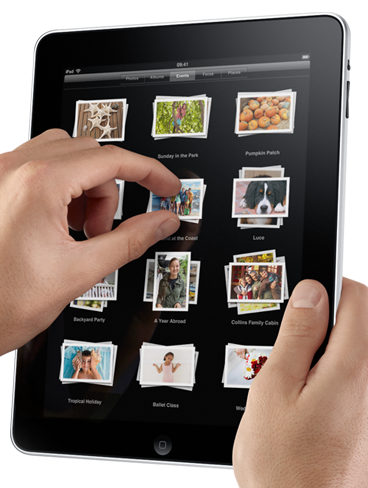 With the convenience of the iPhone and iPod Touch, you can now take your graphic design work on the go. What better way to increase the benefits by accessing particular useful and time saving graphic design related apps. Here is a selection of some of the most popular ones available in the market today.
CameraBag
This app enables you to take a simple picture and apply different camera style effects to it. Special effects include:Â  a simulated cinema effect, a widescreen effect, an infrared effect, a fisheye lens effect, and even effects that simulate older camera style versions. This app retails for $1.99 at the iTunes store.
CliqCliq Colors
CliqCliq Colors assists you in locating the exact colors you are seeking and converts your selection into a plethora of formats and scales for you to choose from. Most of graphic designers turn to CSS, HTML, or Flash when designing. Yet, there is still a program that is necessary in helping you find that particular array of colors that you need to use. The CliqCliq Colors app is simple to use, and very beneficial, and retails for only $2.99 in the iTunes apps store.
Pallettes 2.0
This is a great app that allows you to create different color schemes and best of all, it's free! This app allows you to sample colors from websites and photo albums stored on your device and it also imports and exports palettes to Photoshop. Similar to ColorExpert, you can grab colors while you are viewing a picture, a distinct design, or anything else you happen to come across on your iPhone or iPod Touch. However, the app may not offer as much detail and color scheme selection as ColorExpert, but is still very handy, especially since it does not cost you anything.
RulerPhone
This particular app basically allows you to measure practically anything that you are able to take a snapshot of. Think of it as a virtual measuring tape device. You can take a picture of a window frame, a cabinet, and it will immediately configure the measurements for you. Â Basically, once you take a picture of the desired object, you align the arrows to the designated area where you would like to find out the measurements of. You will then drag the ends of the virtual measuring tape to reveal your desired object measurements. This app retails for $3.99 in the iTunes apps store.