How To Become A UX/UI Designer
Posted on June 6, 2017
Category: Infographics, Web Design
Mastering UX/UI design skills have become crucial for those who want to excel in web design. With a creative infographic from DesignContest, becoming a UX/UI designer will be twice easier for those who are eager to improve their UX/UI design skills.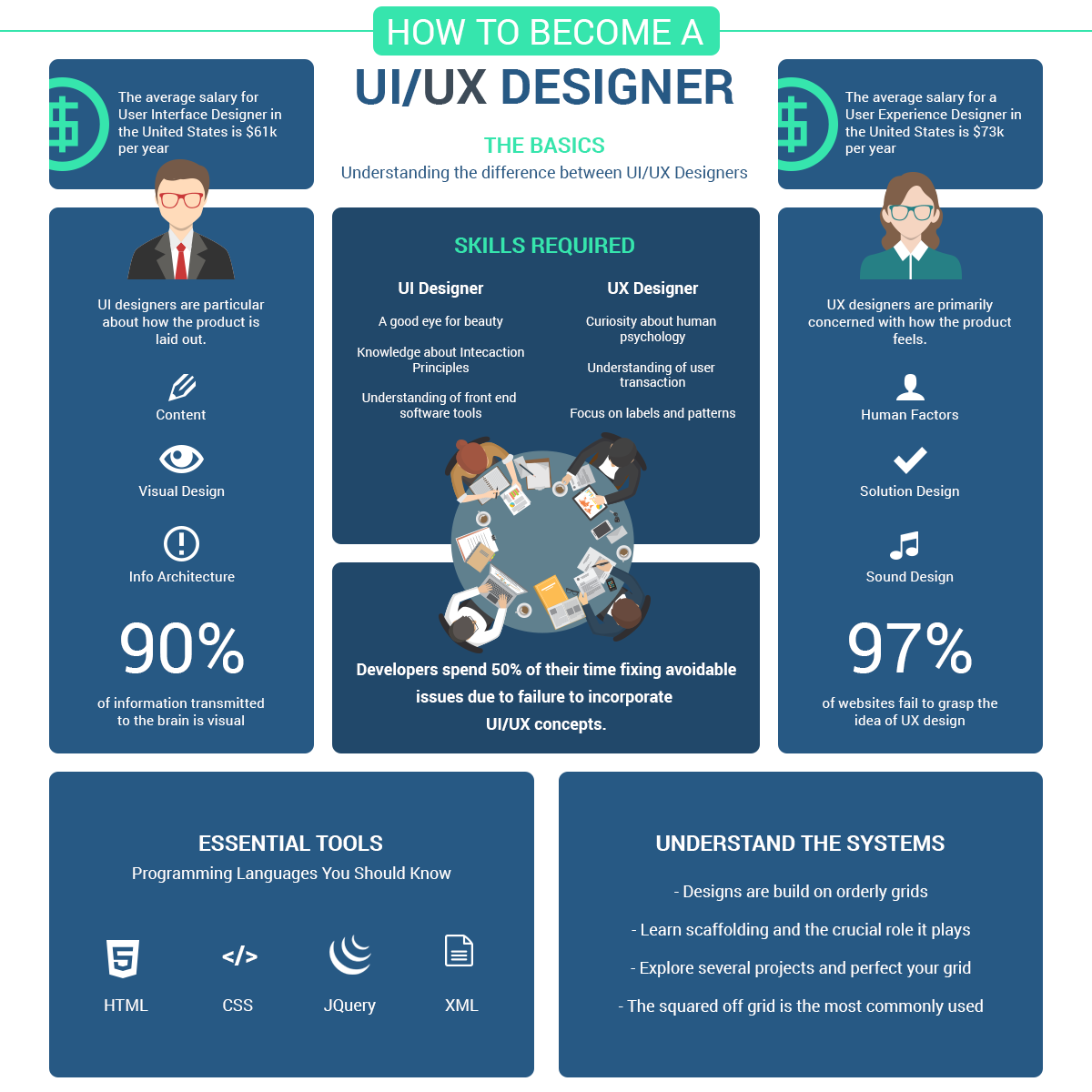 Are you a Designer?
Join Us
community counts
~200k designers

Related Articles
DesignContest team has developed a great new series of designer icons featuring design tools...
Facebook, Twitter, Instagram, LinkedIn, Pinterest, or Google+? Which social network is the most popular?...